We Can Help
We buy homes in Texas and our roster of satisfied clients can attest to the efficient and fast sale of their homes. Give us a call at (866)-350-6769 so we can discuss how you can make the most out of your time and money.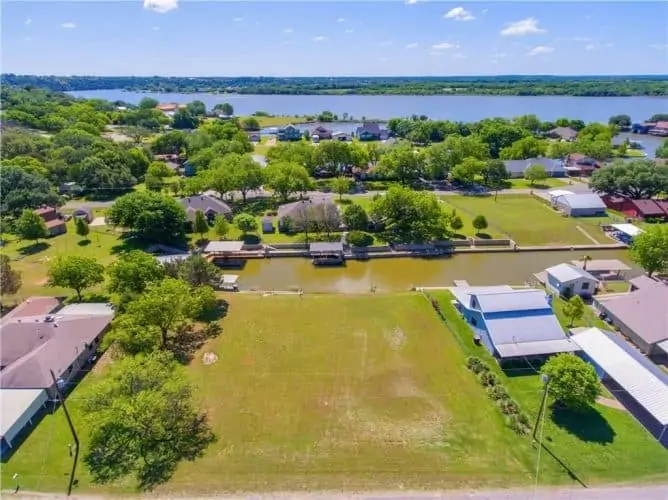 Sell Your Home in Granbury
We understand the emotions involved in losing your home and this may be the situation you are in right now. We make sure that you get a fair price for your home and we also help our clients get a fresh start on life. Our company provides legal and financial advise if needed– all at no cost.
We work really hard to create a win win situation. Here is why more and more homeowners choose to work with us:
You work directly with the end buyer with no middle men.
You are not paying anything upfront and there are no commissions or fees involved.
You don't have to worry about repairs.
You don't need to worry about locating a competent real estate agent.
No need to deal with showings and keeping the house at good shape all the time.
This is What We Do
We get it, going through the entire selling process of a house can be too overwhelming especially if you don't have any experience in real estate. No need to worry as we have experienced and professional staff ready to help you from beginning to end. We can also help you with your moving expenses if you choose to sell your house to us.
Are you on the process of moving out and selling your house? We can help you. We offer services that will provide you with enough knowledge in the process of selling your house. We also offer cash for your house that will help you in your move.
Selling a house is definitely not an easy task. And we understand that you are worried about everything going wrong. We know that you decided to sell your house for unavoidable circumstances and we want to help you. We don't want you to end up down pricing your precious home just to be able to sell it. We offer to buy your house in cash, on a fair price based on the assessment that we make. This way, you get the money that you need and you get out of the situation you are in, on the soonest time possible.
We Specialize in Buying Houses in Granbury
Are you trying to move out and move on? Oftentimes, this is the reason why people sell their house. They either want to pursue a better life outside the city or state or they want to forget something that is associated with that place. We are here to help you move on and onward to the next phase of your life. We will help you sell your house in cash, in the shortest possible time, so that you can move on with your life and face a brighter future.
Dodge Foreclosure And Avoid Having Your Credit Destroyed
Foreclosure takes a toll on us when it happens. Aside from losing your home, it has a huge effect on your credit score. In Texas, it takes a minimum of five years before they allow you to purchase a house. In order for you to take care of your credit score, you should avoid getting any kind of loan, new credit cards or a car. The debt you have will be kept on your record for seven years. You have to do everything you can to stay away from this trap.
We Buy Homes in Granbury
We help homeowners in Granbury, move on with their lives. If you are gong through a financially distressing event: divorce , bad debts, illness or death in the family, then we can help you find a solution. We provide cash offers for any type of home no matter what condition it is in.
Take control of your situation. We include credit and legal counseling as well as relocation assistance. No matter how bad things may seem, let us help you gain a stable footing.
We Are Real Estate Experts, Not Agents
Why do we say we are different from real estate agents ? It's because we are not real estate agents. Leaving your property in the care of a realtor can sometimes takes months or years before your house can be sold. With us, it's different. We provide a quick and easy solution in selling your house in Granbury. We specialize in buying houses in cash so that you can easily move forward with your life.
Moving Out and Moving On
Our company can expedite the sale of your Granbury home even before you move out. We offer help in making sure that you have your funds for your fresh start. So call us today.
Empower yourself when you move on to a fresh start. Suffice it to say that cash on hand speaks louder than a verbal agreement. Having cash in hand allows you an array of options that you wouldn't have if you shop around for a new place empty handed. Call us so we can expedite your funds even before you move out.
The state of Texas…
The State of Texas has a growing population currently standing at 27,469,114 people. Selling your house is the perfect opportunity for you right now.
People in Texas have been selling there home since its received statehood in 1845.
The capital of Texas is currently in Austin, where the lawmakers are always trying to pass new laws in congress to save you money on your taxes when you sell your home.
People have been selling there home here since 1839. When Austin has been the capital of Texas Since 1839.
There are so many houses in Texas for sale. The size of Texas is 251.5 square miles.
Selling a house starts with a purchase agreement between the buyer and seller. The Official residential purchase agreement for Texas can be found on each states realtor board page.
The official site for Texas can be found here, Texas.
More Information on the demographics for Texas can be found on the City Page of Texas.
The city of Granbury…
Granbury is based out of Hood County.
The official site for Granbury can be found here, Granbury.
More Information on the demographics for Granbury can be found on the City Page of Granbury.
Granbury is in the following zipcodes: 76048, 76049
Granbury is located at 32.4480 latitude and -97.7681 longitude.
Other cities in Hood County we buy in are the following: