Prevent Foreclosure
Say no to foreclosure . It is a black mark on your financial prospects and a harbinger of ruin for the next seven years. Remember that a foreclosure will show on your record for the next seven years, and it will not be a good entry on your credit report. So stop foreclosure on your property before it happens– call us.
Which Property Do We Buy
We don't really consider the location where we buy our properties. As long as it is located in Fort Worth, we are interested in buying it.
When you work with a reputible cash home buyer, you can be sure that:
We Will treat you with honesty.
We will find a solution to your problem and you'll have cash in your hands in no time.
Our offer is solid and we will not change the price or closing date.
We will take that burden of your shoulder, so that you are able to move on with your life.
Can't Wait any Longer in Selling Your House in Fort Worth?
If you have been wanting to sell your house in Fort Worth, then we are the right people you need to deal with. It is never easy to sell your house. It may be because of an emotional attachment you have towards your home however selling your home might be the best way to solve your problem. As a homeowner , selling your home might be the right thing to do.
It's never easy when you decide to put your house up for sale. You might have many good and unforgettable memories in it, making it all the more difficult to let go. But sometimes, situations arise where you will have no choice but to take time and reevaluate your financial situation. Our team understands what you are going through and is here to help you all through out the entire selling process.
Stop Foreclosure on its Tracks
One of your worst nightmares: foreclosure. It is a bad dream that continues to wear and tear your financial records for the next seven years if you allow it to happen to you.
So stop foreclosure in its tracks. Call us so we can make things better.
Need to Have a Major Renovation that is not Helping you Sell Your Property?
You may have neglected some parts of you home that now needs major repairs which makes it almost impossible to sell. Or maybe you are better off just buying a new home in a new place since it is too much of a problem to deal with having your house renovated. Our friendly staff will help you all through out the selling process the fastest time possible. This is a very good opportunity for you to take especially if you have already bought a new property elsewhere and you need to sell your old property fast. We will buy your home As-Is, so there is nothing else that you need to think about such us needing to have your home repaired first or any problems that you might encounter when you decided to deal with a real estate agent to sell your home.
There are times that even if your house doesn't need to under go any repairs, you may face legal problems with it that makes it hard and may take time for you to sell. You don't have to think about any of these as we will be able to take care of any code violations, past taxes or open permits that your property may have. You can depend on us to do the work for you.
We don't really consider the location of the property that we buy just as long as the it is a Fort Worth home, we will buy it.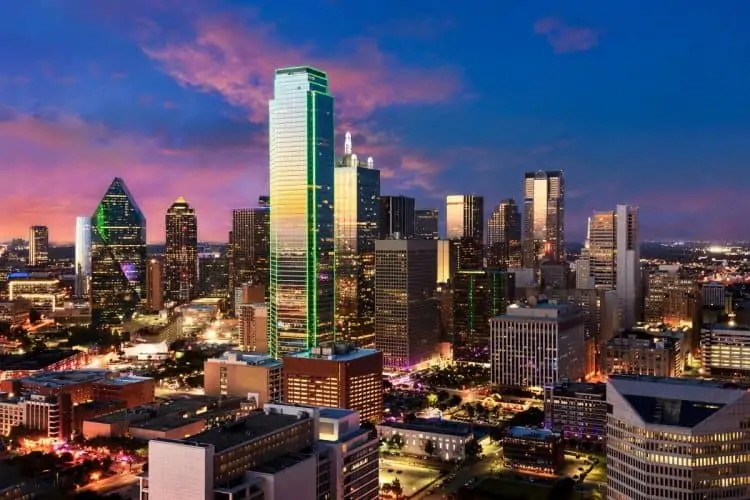 Looking for a Quick Cash Sale in Fort Worth?
Selling in a market swamped with feature concerns, information overload, and trends has become more exhausting more than ever before. More so if you are a homeowner that needs emergency funds and comes face to face with this requirements.
We Are Top Home Buyers in Fort Worth
If you are in need of a quick sale with fair pricing, do not despair, we make sure that we do not prolong your agony. We understand that circumstances arise where you will need to sell your home to answer other needs. When this happens, what you need is a quick cash offer. We can make the processing as seamless and as painless as possible.
The state of Texas…
The State of Texas has a growing population currently standing at 27,469,114 people. Selling your house is the perfect opportunity for you right now.
People in Texas have been selling there home since its received statehood in 1845.
The capital of Texas is currently in Austin, where the lawmakers are always trying to pass new laws in congress to save you money on your taxes when you sell your home.
People have been selling there home here since 1839. When Austin has been the capital of Texas Since 1839.
There are so many houses in Texas for sale. The size of Texas is 251.5 square miles.
Selling a house starts with a purchase agreement between the buyer and seller. The Official residential purchase agreement for Texas can be found on each states realtor board page.
The official site for Texas can be found here, Texas.
More Information on the demographics for Texas can be found on the City Page of Texas.
The city of Fort Worth…
Fort Worth is based out of Tarrant County.
The official site for Fort Worth can be found here, Fort Worth.
More Information on the demographics for Fort Worth can be found on the City Page of Fort Worth.
Fort Worth is in the following zipcodes: 76164, 76040, 76134, 76135, 76137, 76131, 76132, 76133, 76109, 76108, 76105, 76104, 76107, 76103, 76102, 76155, 76106, 76053, 76052, 76123, 76120, 76244, 76006, 76008, 76179, 76177, 76036, 76140, 76262, 76127, 76118, 76119, 76116, 76117, 76114, 76115, 76112, 76110, 76111, 76129, 76101, 76113, 76121, 76122, 76124, 76130, 76136, 76147, 76150, 76161, 76162, 76163, 76166, 76181, 76185, 76191, 76192, 76193, 76195, 76196, 76197, 76198, 76199
Fort Worth is located at 32.7813 latitude and -97.3466 longitude.
Other cities in Tarrant County we buy in are the following: North Richland Hills, Southlake, Arlington