We Specialize in Buying Houses in Texas
Are you trying to move out and move on? Oftentimes, this is the reason why people sell their house. They either want to pursue a better life outside the city or state or they want to forget something that is associated with that place. We are here to help you move on and onward to the next phase of your life. We will help you sell your house in cash, in the shortest possible time, so that you can move on with your life and face a brighter future.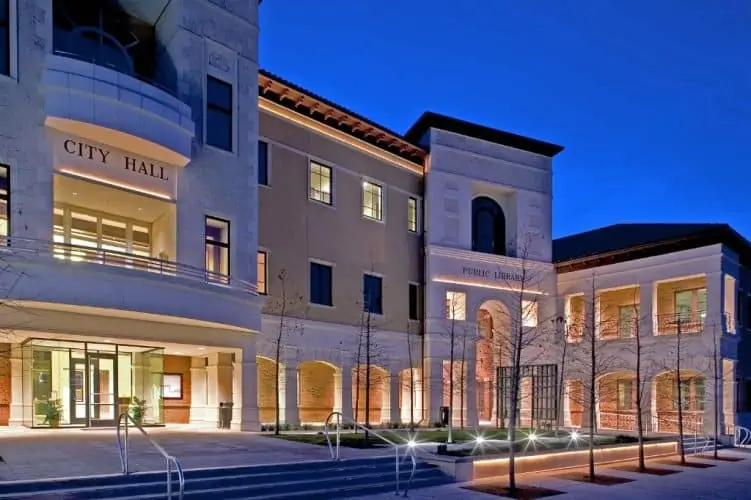 Here to Help You
Selling your home in Texas need not be that complicated. We are your personal guide to a better tomorrow by helping you complete your home's sale. We are confident that we can help you discover your best options risk free and no strings attached. Contact us today at (866)-350-6769 or drop us a note using our contact form.
If you plan to Sell through a traditional real estate agent it will eat much of your time simply because the real estate agents needs to:
List the house in the MLS.
Wait for potential buyers to notice your house.
Negotiate with potential buyers back and forth until both parties agree on the price.
Wait for inspection reports.
Address all the findings found from the inspection.
Wait for title search and estoppels letter.
Wait for bank to approve financing.
Wait and decide on a closing date with the title company.
Deal with any other situations that may arise during the sale.
Legal Issues
Even if your house is in great shape and doesn't require any repairs doesn't make it easy for you to sell. Your house might be plagued with many legal encumbrances that requires attention before you can even consider selling it. Dealing with legal issues can be stressful and oftentimes requires a lot of time. If you come to us, expect us to take care of all the legal issues that comes with selling your property. We have experts that can deal with code violations, past due taxes, liens, open permits, etc. so you can finally get rid of your property once and for all.
Protect Your Future Right Now
Changes happen in your area. Anything can happen and can negatively reflect on the value of your home in Texas. You may not be a contributor to foreclosure statistics in the neighborhood, but it can impact your market value. Rising crime rates can also prevent you from getting affair price for your home. No matter these roadblocks, we are here to hep. We can assist you to get the best reasonable offer for your home in any market situation.
We're Here to Help in All Your House Selling Concerns
Many of the clients we've had felt ashamed and guilty when we know that they shouldn't be. We all makes mistakes and although we made decisions that might have affected our lives badly, as they say, everything happens for a reason. Know that whatever your reason is for selling your house, if you're going through tough times for example, we totally understand. And we have dedicated our lives in helping homeowners like you stand back on their feet through our services.
Act Now!
If you are in a hurry to sell you house in Texas, we can help. All you have to do is fill out the form below and we can assure you we will get back to you as quickly as possible.
Looking to Sell Your house in Texas ASAP?
If you deal with us, we can buy your house directly, As-Is, for cash and most importantly hassle-free. No need to pay for commission as you will if you deal with a realtor , no need to spend money for repairs and home improvements and no need to wait for any bank approval. We offer fast and simple solution for you.
Property owners all over the country come to us if they have to sell their property quick. For whatever the reasons may be, we are the right people you need to talk to when it comes to your real estate problem.
There are times that even if the property is in great shape there are legal issues that needs to be addressed. Our staff members are experts in dealing with any legal problems, such as code violations, open permits, due taxes and easements so you don't have to deal with it yourself. Trust us and we will do everything for you.
Selling Your House in Texas? We Buy It
No matter what the circumstances are, we believe that no one should suffer greatly because of the painful and complicated process of selling a house. We understand that most homeowners sell their houses for reasons that require immediate attention and solution. That's what we're here for. Instead of dealing with traditional real estate brokers or suffering from buyers who are trying to take advantage of your situation by marking down your price, we will buy your house from you in cash at a reasonable price. If you contact us, you will know immediately how we work.
The state of Texas…
The State of Texas has a growing population currently standing at 27,469,114 people. Selling your house is the perfect opportunity for you right now.
People in Texas have been selling there home since its received statehood in 1845.
The capital of Texas is currently in Austin, where the lawmakers are always trying to pass new laws in congress to save you money on your taxes when you sell your home.
People have been selling there home here since 1839. When Austin has been the capital of Texas Since 1839.
There are so many houses in Texas for sale. The size of Texas is 251.5 square miles.
Selling a house starts with a purchase agreement between the buyer and seller. The Official residential purchase agreement for Texas can be found on each states realtor board page.
The official site for Texas can be found here, Texas.
More Information on the demographics for Texas can be found on the City Page of Texas.