Legal Problems
There are times that even if the home itself is in perfect condition it is plagued with so many legal issues that it makes it almost impossible to sell. We have very experienced staff that can handle this for you. Expect us to deal with any liens, open permits, past taxes and all legal encumbrances that comes with selling your house.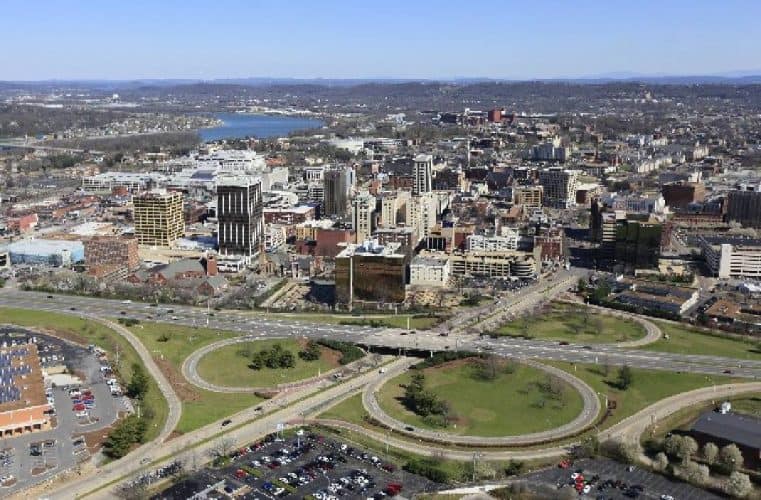 We Can Help
We can help you process the quick sale of your home in Tennessee. We are happy to offer our legal and financial advise so we can help you plan your future. We won't let you walk away from the table without helping you plan a bright future.
Eversince we established our company in 2010, we have bought over 750 houses.
We are local and you'll get to meet us in person.
We Pay cash for all the properties we buy and we always buy AS-IS.
We can close fast, and on your terms!
We never backout of our offers.
People in Knoxville have found out that we are the fastest, most reputible company in the area!
Too Much Debt
Dealing with debt can be draining and often times can lead to stress and many sleepless nights. Nowadays there are a lot of homeowners who have massive mortgages that is due to exaggerated real property prices that oftentimes means that your home is just not worth it that much. If you have already considered other means of financial support and have found nothing, selling your house in Knoxville might be your last option. If you have already missed some payments and your house is under the threat of foreclosure , now is the best time to come to us. We can help you save your home or at least get as much money as possible for your property.
What We Can Do That Your Realtor Can't
Have you ever considered placing your house on the market with the intentions of wanting to save yourself from paying too much maintenance cost and legal fees building up as time passes by? This might have already popped up in your mind but working with Realtors doesn't seem to solve your problem fast as it might take up a lot of time for them to sell you house.
Realtors only acts as an intermediary between sellers & buyers of real estate/real property. You will have to pay high commissions especially if you've decided to hire a full time agent. Depending on how busy your agent is with other clients, your home may not get the attention it requires. You have your goals and priorities. You've established your ideal timeline. Hiring an agent introduces someone else's timeline into the mix, one that may or may not conform to yours.
We know how to solve Your Real Estate concerns in Knoxville
For whatever reasons you may have that give you no choice but to sell your house in Knoxville, we can provide service and assistance. From divorce , death of your spouse, redundancy, unemployment, failed investments, inheritance of a property, out of date mortgage payments, accidents, debilitating illnesses, disability and other kinds of problems that you might be facing we can offer possible solutions to help you deal with them.
Need to Move but Don't have an idea What To Do With an Old Property
Planning to move out of Knoxville because of your job? Are you behind in your mortgage payments? Do you want to transfer and start a brand new life after a messy divorce? If you've been wanting to move to another state or town, the last thing you want to do is just abandon your home and allow it to deteriorate while the property taxes and other expenses build up. Your house has value and getting something in return is what you need.
When you are out of cash, you think the best way is to sell your home. Debt can be very stressful. A lot of individuals have mortgages that are priced so much more than the actual cost of their house. This is known as an underwater mortgage. We can definitely help you in these times. We will help you avoid your house from being foreclosed and we will let you get the most money as possible.
Moving Out? Sell Your Home
Do not leave your home exposed. If you are moving out of state or out of the country and with no prospect of returning soon then it is time to sell your home. Understand the risk that your home will be exposed. Not only to nature, but also to people who have no qualm over destroying things just for the fun of it. Leave your home with a peace of mind by selling it before you move out of Knoxville. We will help you get it processed as quickly as possible even before you move out.
Moving Elsewhere
You may have many reasons as to why you may need to move elsewhere out of your Knoxville home, from getting a better job opportunity from a different place to wanting to live closer to your love ones, whatever your reason may be, selling your house fast is your main concern right now. If you are looking to sell your house fast look no further. We can buy your home fast and hassle free.
The state of Tennessee…
The State of Tennessee has a growing population currently standing at 6,600,299 people. Selling your house is the perfect opportunity for you right now.
People in Tennessee have been selling there home since its received statehood in 1796.
The capital of Tennessee is currently in Nashville, where the lawmakers are always trying to pass new laws in congress to save you money on your taxes when you sell your home.
People have been selling there home here since 1826. When Nashville has been the capital of Tennessee Since 1826.
There are so many houses in Tennessee for sale. The size of Tennessee is 473.3 square miles.
Selling a house starts with a purchase agreement between the buyer and seller. The Official residential purchase agreement for Tennessee can be found on each states realtor board page.
The official site for Tennessee can be found here, Tennessee.
More Information on the demographics for Tennessee can be found on the City Page of Tennessee.
The city of Knoxville…
Knoxville is based out of Knox County.
The official site for Knoxville can be found here, Knoxville.
More Information on the demographics for Knoxville can be found on the City Page of Knoxville.
Knoxville is in the following zipcodes: 37909, 37902, 37924, 37920, 37921, 37922, 37923, 37919, 37918, 37915, 37914, 37917, 37916, 37912, 37901, 37927, 37928, 37929, 37930, 37933, 37939, 37940, 37950, 37995, 37996, 37997, 37998
Knoxville is located at 35.9690 latitude and -83.9498 longitude.
Other cities in Knox County we buy in are the following: