Looking for a Quick Cash Sale in Orangeburg, SC?
Have you tried listing your own home? Do you feel like you are not getting the best offers? If you have tried listing your home in Orangeburg for sale and need cash fast then call us.
Discouraged by the hassles of selling your home when you know you need funds fast? We can help you get your funds as fast as possible. Allow us to give you a hand. We helped a number of homeowners in South Carolina and we have made sure they walk away happy.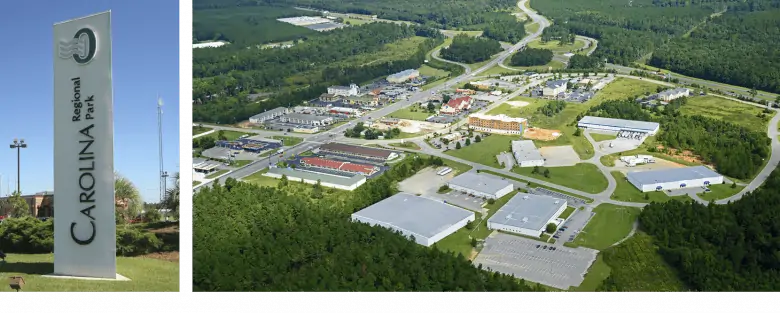 Foreclosure Is Way More Devastating Than You Think
There are other greater things at risk when facing foreclosure . Not only are you going to lose the home that you once valued for a long time, you will also not be able to own or buy another house for the next five years. Foreclosure in your name will also make it all the more difficult for you to be approved of any credit card or loan applications for the next seven years. You don't have to go through all this. With our services, you will be able to avoid foreclosure and have the extra cash to start a new life after this struggle.
So, How does the process work?
First provide us with the property address so we can start evaluating the area.
We'll schedule an appointment at your earliest convinience.
We will offer you a non-obligating Cash Offer.
If you accepted our offer we will buy your property for cash in as little as 7 days.
What We Can Do For you
Just the idea of selling your house can be very stressful, especially if you don't have any idea where to start. With the help of our expert staff, we will help you sell your house all through out the entire selling process and we will also be able to help you out with your moving expenses.
We understand that selling a home may sometimes lead to a lot of fear and concerns. Many home owners are concerned about not getting what they are supposed to get from their property. Real estate agents will often persuade you to sell your house at a low price simply to sell your house and earn a profit from it.
Rather than being persuaded to sell your house for a low price, give us a call. Our main concern is to help you with your real estate needs as fast as possible. Don't allow yourself to fall victim to selfish buyers and real estate agents. Let us buy your home in Orangeburg for the correct and fair price. The quicker you act the faster we can solve your problems. Call us at (866)-350-6769 or fill out the form above so we can get started.
Moving Out? Sell Your Home to Us
Out of cash and have no time? You can sell your home to us in as little time as possible. If you are thinking about selling when you have already moved, please don't Save yourself all the trouble and stress by selling now and move out with your cash on hand.
Selling Your Orangeburg, South Carolina House Has Never Been This Easy
Sometimes, no matter how we try to avoid it, difficult circumstances happen in our lives. Circumstances that could force us to make life-changing decisions, including selling your home. The home where you had all those happy and wonderful memories with your family. We get it. We understand you. And know that we are waiting for you to call us so we can help.
The Secret in Selling Your House Fast in Orangeburg, South Carolina.
If you are looking for a way to sell your house in Orangeburg fast, we are here to help you. We buy all types of properties, regardless of the condition or the equity involved. We have done it for years all across South Carolina and it's time that we do it for you. Call us know to see how we can help you.
Buying Houses in Orangeburg
There is only one thing we want to do – that is to help you sell your house as soon as possible. It is our mission to help you move on to the next chapter of your life in a timely manner. You may find yourself in a difficult situation, and we want to make it easier for you. We offer you a cash payment when we buy your house. Easy, fast and hassle-free – that is our motto. We will make your transition smooth and fast, freeing you from the painful and tedious process that you have to go through. It's not your fault, that's just how life is sometimes. But it doesn't mean you have to suffer. We are here to back you up!
Help Is Here
With years of experience in real estate and market trends, we are sure that we can tailor solutions according to your needs. We can help you through selling your home in South Carolina just give us a call at (866)-350-6769.
We offer free consultation with no commitments and no pressure to sign up. Let us take care of the little things.
The state of South Carolina…
The State of South Carolina has a growing population currently standing at 4,896,146 people. Selling your house is the perfect opportunity for you right now.
People in South Carolina have been selling there home since its received statehood in 1788.
The capital of South Carolina is currently in Columbia, where the lawmakers are always trying to pass new laws in congress to save you money on your taxes when you sell your home.
People have been selling there home here since 1786. When Columbia has been the capital of South Carolina Since 1786.
There are so many houses in South Carolina for sale. The size of South Carolina is 125.2 square miles.
Selling a house starts with a purchase agreement between the buyer and seller. The Official residential purchase agreement for South Carolina can be found on each states realtor board page.
The official site for South Carolina can be found here, South Carolina.
More Information on the demographics for South Carolina can be found on the City Page of South Carolina.
The city of Orangeburg…
Orangeburg is based out of Orangeburg County.
The official site for Orangeburg can be found here, Orangeburg.
More Information on the demographics for Orangeburg can be found on the City Page of Orangeburg.
Orangeburg is in the following zipcodes: 29118, 29117, 29115, 29116
Orangeburg is located at 33.4928 latitude and -80.8671 longitude.
Other cities in Orangeburg County we buy in are the following: