We Can Help
We can help you process the quick sale of your home in South Carolina. We are happy to offer our legal and financial advise so we can help you plan your future. We won't let you walk away from the table without helping you plan a bright future.
We Buy Homes in South Carolina
Sometimes, a home becomes so difficult to sell on your own because of what it has weathered or because of the location but that doesn't stop us from helping you. We've helped homeowners in South Carolina no matter look how their home looked like. We do not make you set up your home nor spend more money fixing stuff which we can handle ourselves. Let ASAP Cash Home Buyers take care of the problems while you get your cash on hand.
We work really hard to create a win win situation. Here is why more and more homeowners choose to work with us:
You work directly with the end buyer with no middle men.
You are not paying anything upfront and there are no commissions or fees involved.
You don't have to worry about repairs.
You don't need to worry about locating a competent real estate agent.
No need to deal with showings and keeping the house at good shape all the time.
We Are Top South Carolina Home Buyers
Our goal as home buyers, is to assist you to sell your home in South Carolina as quickly and as smoothly as possible so that you can transition to the next stage of your life. You may have been victimized by predatory lending, or maybe life has handed you a downturn, we are here to help you. We are willing to make a cash offer to get you through this tough time. Don't be a victim of circumstances, let us help you fix the issues now and take control of your tomorrow.
Moving Out and Moving On?
We wish you all the best with your new journey. If you are moving out of state wouldn't it be great to be able to start fresh and stress free? We can help you do that. We offer quick cash offers for homeowners selling their properties in South Carolina. We can help you with yours too!
Buying Homes in South Carolina
No need for undue delays. We are market experts who work only with diligent professionals. Let our people take care of all your paperwork and coordination the transaction while you think ahead of your future plans. Why get stuck in the past? Let us help you solve your problems now so you can ensure a more stable future. Call us at (866)-350-6769.
Can't Wait any Longer in Selling Your House in South Carolina?
Publish an MLS Listing
Wait for potential buyers
Under go price negotiation with the buyer
Wait for the house's inspection reports
Repair any violations as a result of the report
Wait for the estoppel letter and title search
Wait for the bank's financing approval
Get a closing date scheduled after talking with the title company
Work out any unexpected scenarios that might come up on or before the closing date
It can take weeks, months and sometimes even years before you are able to sell your house . This is the area where we can assist you. We will buy your house directly, eliminating commission expenses that you will have to pay to a realtor . You will be able to avoid paying expensive repair bills as we will be buying your house As-Is. This is on a cash basis meaning you don't have to go and wait for the bank. Homeowners across the United States come to us so the we can buy their properties fast. Here are the most common reasons as to why homeowners come to us.
Which Property Do We Buy
We don't really consider where your house is as long as it is located in South Carolina, we try to buy it. We are interested in buying houses located in or around: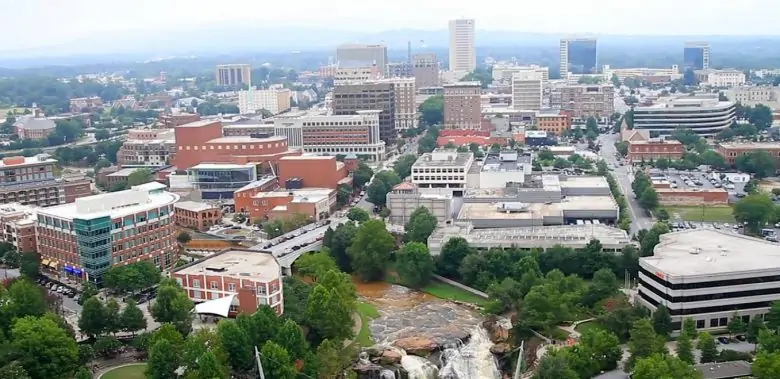 Inherited a Property That They Don't Really Need
Sometimes inheriting a property can be a lot of work, simply because you suddenly have to deal with the maintenance and property taxes that comes along with it. If you don't intend to keep the property, it is best to sell it instead. We will buy the house in cash and take that problem away from you. This will save you from having a costly maintenance and legal fees that might start to accumulate.
Selling your house yourself can be a lot of work
Planning to move to a different area? Maybe even another states due to an increase in crime rate near your area? Or are you looking for better job opportunity? Whatever the case may be, doing so can be time consuming. You can come to us to sell your house fast so that you can start dealing with other things in life that you might need to attend to.
The state of South Carolina…
The State of South Carolina has a growing population currently standing at 4,896,146 people. Selling your house is the perfect opportunity for you right now.
People in South Carolina have been selling there home since its received statehood in 1788.
The capital of South Carolina is currently in Columbia, where the lawmakers are always trying to pass new laws in congress to save you money on your taxes when you sell your home.
People have been selling there home here since 1786. When Columbia has been the capital of South Carolina Since 1786.
There are so many houses in South Carolina for sale. The size of South Carolina is 125.2 square miles.
Selling a house starts with a purchase agreement between the buyer and seller. The Official residential purchase agreement for South Carolina can be found on each states realtor board page.
The official site for South Carolina can be found here, South Carolina.
More Information on the demographics for South Carolina can be found on the City Page of South Carolina.