We Can Help
Selling your home in Oregon is not a piece of cake. If you have tried listing your home with no luck then call us. We guarantee fast and smooth cash sale transaction for all types of homes. We also offer a no-commitment consultation so check us out today. Drop us a note here or give us a ring at (866)-350-6769.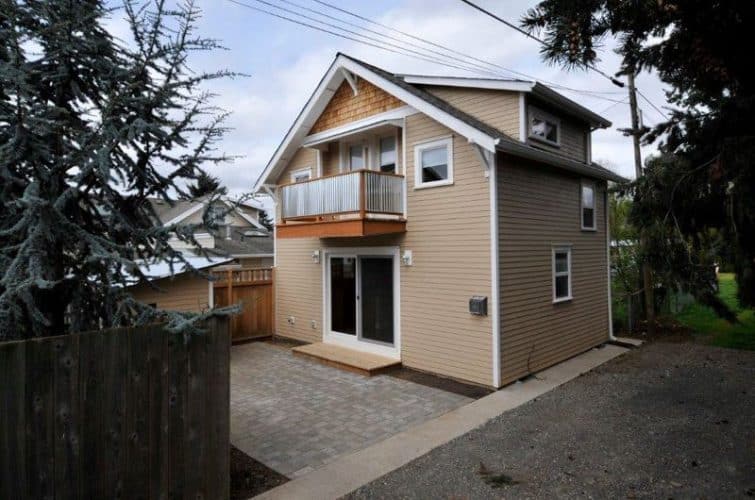 Can't Wait any Longer in Selling Your House in Oregon?
Tired and frustrated in finding a way so you can sell your house fast? Is it taking you so much time just to be able to move from one step to another? We have dealt with countless families in the same situation as you are. We are here to help you go through all the process every step of the way. Our main goal is to take the burden away from you.
It might take you longer if you get a traditional realtor because he will do the following:
Prepare and market the house through MLS
Wait for potential buyers
Negotiate with buyers
House will undergo inspection report
Get Home Repairs
Wait for title search and estoppels letter
Wait for Financing approval
Wait and decide on a closing date with the title company
Deal with any other situations that may arise during the sale
This process may take months to complete while all you just wanted is to SELL YOUR HOME
We work really hard to create a win win situation. Here is why more and more homeowners choose to work with us:
You work directly with the end buyer with no middle men.
You are not paying anything upfront and there are no commissions or fees involved.
You don't have to worry about repairs.
You don't need to worry about locating a competent real estate agent.
No need to deal with showings and keeping the house at good shape all the time.
How We Can Help
If you are looking to sell your Oregon home then look no further. We are not your typical realtors. We promise to make the entire process fast and quick. We will buy your house directly, for cash, As-is and hassle free. We have experienced staff here to assist you every step of the way.
Our main objective is to help you solve all your real estate problems. We are not your typical buyer who will take advantage of your current situation. We make sure to make the entire selling process for you fast and easy. If you have further questions about the services that we can offer, feel free to call us at (866)-350-6769 or fill out the form above so we can get started right away.
If your priority is to sell your house quick then don't hesitate and give us a call. Our phone number is (866)-350-6769 We will take care of all of your real estate problems. Don't let foreclosure take your house away from you. Act now before its too late. Our friendly staff are here to assist you every step of the way. We understand that time is important to you so hurry up. Fill out the form above so we can get started immediately.
You are Upside Down on their Mortgage and are unable to sell through Realtors.
If you need quick cash then selling your home in Oregon can be the best option for you. This is of course after you have considered all other options to aid you financially. Dealing with too much debt can be stressful and may give you many sleepless nights. There are a lot of homeowners that are upside down with their mortgage . The value of their mortgage is higher than the value of their property itself. If you have already missed payments and have fallen behind it might lead towards foreclosure soon. Don't worry, we can help you save your home or at least get back as much money as possible from it.
Fair Share in Dividing Assets During Divorce in Oregon
No one gets married expecting to be divorced a few years later. If that were to be the case, no person would have gotten married in the first place. Divorce is one of the unexpected circumstances in life that forces you to do a lot of changes in your life, including letting go of your assets. Make sure that you get equal shares when dividing your assets during a divorce. We are here to help you. Get your property sold fast and at the right price through our services. We assess your property and offer you cash payment for your house, based on the assessment made. It would be a fair price for you and your ex-partner.
Moving Out? Sell Your Home to Us
Moving to another place would mean needing to prepare for a place to stay, food, and other family needs. So, don't just leave your old home unattended. Sell your home to us and get more leverage for your future plans.
Too Much Debt
Have you fallen behind with your credit card payments? Are you still up to date with your mortgage? Or do you have other debts that you are trying to cover month after month? If you are having problems managing your debt or if you have too much debt, now might be the best time for you to reassess your current financial situation. We can help. We can buy your house for you so you can free up some cash fast.
Legal Issues
There are many legal reasons why people need to sell their house. For one they may be considering filing for bankruptcy and need to quickly sell their house so that they can have a fresh start. There are times that even if the house was properly maintained, it can have so many legal encumbrances that is making it hard to sell. We have experts who can deal with this for you. Expect us to deal with any liens, open permits, code violations, past taxes and easements that might come with selling your house. By dealing with them for you, you can finally sell your house.
That is where you can count on us. We will buy your house directly on the spot. No need to pay any commissions. We buy your house As-Is, so there is no need to deal with expensive and time consuming repairs. We buy it in cash so you don't have to wait for any bank approvals. It is fast, quick and most of all hassle-free.
People all over the US come to us when they need to sell their houses fast and quick. Here are some of the most common reasons they come to us:
The state of Oregon…
The State of Oregon has a growing population currently standing at 4,028,977 people. Selling your house is the perfect opportunity for you right now.
People in Oregon have been selling there home since its received statehood in 1859.
The capital of Oregon is currently in Salem, where the lawmakers are always trying to pass new laws in congress to save you money on your taxes when you sell your home.
People have been selling there home here since 1855. When Salem has been the capital of Oregon Since 1855.
There are so many houses in Oregon for sale. The size of Oregon is 45.7 square miles.
Selling a house starts with a purchase agreement between the buyer and seller. The Official residential purchase agreement for Oregon can be found on each states realtor board page.
The official site for Oregon can be found here, Oregon.
More Information on the demographics for Oregon can be found on the City Page of Oregon.