Can't Wait any Longer in Selling Your House in Chillicothe?
Finding it difficult selling your house? Reasons such as being attached and emotionally connected to the house due to sentimental reasons. No matter what the reason maybe. No matter how hard and difficult it is. You need to know and see what is best for you.
It may be very difficult to sell your cherished home. There are a lot of people from all over the United States that are dealing with the same situation as you are who learned that having to sell their house is the best way to breakout from this problematic circumstances. You are not alone. This is when we come in and help you get through the process of selling your house. Hiring a traditional realtor might take more of your time because the realtor will do the following:
Prevent Foreclosures
Don't let foreclosure take away your financial freedom for the next seven years, or let it cost your future home for the next five years. Stop foreclosure from happening to you or the people you love. We believe that in everything in life, there is always an option.
And that's not all why you should use us!
You get to choose the date you move out.
We buy any type of property! Houses, condos, townhomes and at any price range!
We offer a creative real estate solution for even the most complex problems! inherited property, probate, distressed homes, foreclosure, homes with fines and liens, upside down and more!
We are extremely competent when it comes to inherited properties! We can also take care of the probate process for you!
We are connected with moving companies in case you need to relocate.
Prevent Foreclosure
Is your home on the verge of foreclosure? Then you should kow that it is not something you will walk away from scathe-free.
Foreclosing your home on Ohio will mean a bad credit standing for the next seven years. It will not be just the loss of "this" home but any chance for a new home for the next five years. So what are you waiting for? Call us today.
Inherited Property
Inheriting a property is really a good thing. Suddenly have a property that you can use or if you already have one and you don't intend to keep it you can have it liquidated and get cash out of it. If you are considering selling your house fast, talk to us. We can get your property off your hands as quickly as possible, taking the responsibility of dealing with it from you.
Sell Your Home in Chillicothe, OH Fast
One of the most difficult decisions you will have to make in life is selling your home. Especially one where you have lots of cherished moments. When life spins out of your control– we are here to help you find your options and guide you in finding the right solution.
We Buy Homes in Chillicothe, OH
If events happen that turn your financial aspects negative then you might consider selling your investments and properties. Sometimes selling looks too complicated, but let us worry about that for you. Get a fair price and a fast tracked processing when you sell your home in Ohio to us. Let us help you take back your control of your financial future.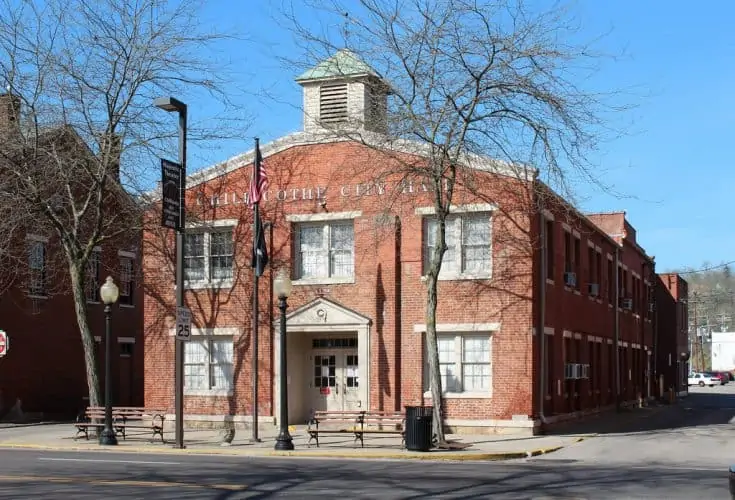 Don't waste any more time
We make it our goal to help you solve all your real estate problems the soonest time possible. We have expert staff who are well trained and experienced in real estate that will help you go through the entire selling process. Give us a call at (866)-350-6769 or fill out the form above so we can get started. We are here to help you.
We Work Fast
We make selling in Ohio easy and fast. You don't have to go through the horror stories others have who have tried selling their home and failed or did not get what they want out of their deal. Call us today so you can explore your options.
The state of Ohio…
The State of Ohio has a growing population currently standing at 11,613,423 people. Selling your house is the perfect opportunity for you right now.
People in Ohio have been selling there home since its received statehood in 1803.
The capital of Ohio is currently in Columbus, where the lawmakers are always trying to pass new laws in congress to save you money on your taxes when you sell your home.
People have been selling there home here since 1816. When Columbus has been the capital of Ohio Since 1816.
There are so many houses in Ohio for sale. The size of Ohio is 210.3 square miles.
Selling a house starts with a purchase agreement between the buyer and seller. The Official residential purchase agreement for Ohio can be found on each states realtor board page.
The official site for Ohio can be found here, Ohio.
More Information on the demographics for Ohio can be found on the City Page of Ohio.
The city of Chillicothe…
Chillicothe is based out of Ross County.
The official site for Chillicothe can be found here, Chillicothe.
More Information on the demographics for Chillicothe can be found on the City Page of Chillicothe.
Chillicothe is in the following zipcodes: 45601
Chillicothe is located at 39.3393 latitude and -82.9937 longitude.
Other cities in Ross County we buy in are the following: