We can Purchase your Jacksonville Home
At ASAP Cash Home Buyers, selling your home in North Carolina quickly and hassle free is our priority. Whatever difficult situation you may be in right now, we can help you move past these difficult times and have a fresh start. Take hold of your future and contact us now!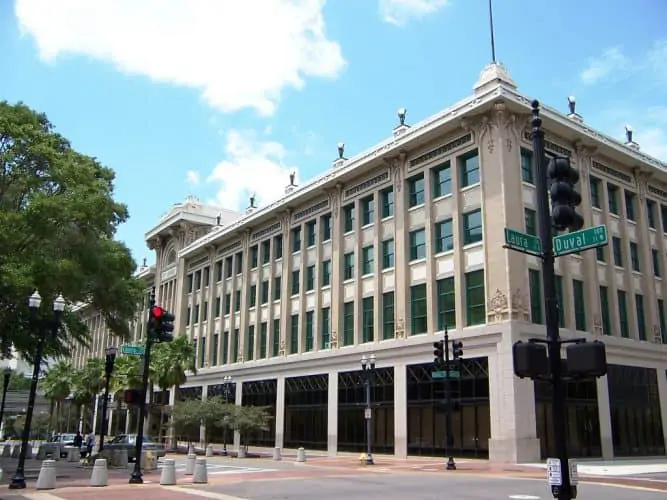 We Can Help
We only work with the best– but it doesn't mean that it should cost you. Give us a call at (866)-350-6769 and get access to industry experts who can help you find a way to solve your situations.
We offer quick cash sale in North Carolina and we make sure that our clients walk away with their futures still intact.
Why Homeowners choose to work with us?
We are able to give a cash advance of up to $10,000 before closing.
We are known to provide a smooth transaction and easy process.
Our dedicated team closed over 750 transaction since 2010.
We donate 10% of our profits to charity.
Dealing with Asset Division During Divorce
Marriage is an eternal union – at least that's the idea. However, we don't live in an ideal world. Relationships fall off and things change. And then divorce happens. One of the most challenging part of this is when divorce couples own a house. Divorce in itself is already a tedious and heartbreaking process. And prolonging this process due to the inability to sell your house can quickly add to the stress and trauma. We want to help you go through this process and make it easier for you by selling your house in cash, for a fair price.
Unable to Sell Properties due to Poor Conditions
Oversight in house repairs is normal. The bigger problem is that if you have enough repairs neglected, it would result in a bigger, time consuming financial concern when you try to address these repairs. That is where we can come in handy. We will purchase your house on an As Is basis, thus taking away all of the hassle of dealing with the repairs from you. There are some cases that it's not about house repairs but it's due to legal reasons that make it harder for you to sell your house. We will take care of any code violations, past taxes, open permits etc. that your house may have. All legal issues for your home will be handled by us so that we can have your home sold as quickly as possible.
Fastest Way to Sell Your House in Jacksonville.
It's never easy deciding to sell your home. It has been a home to all your good and unforgettable moments, making it hard to let go. But sometimes, situations arise when you will have no choice but to do it. And in this time, you will have to find a way to do it in a quick and less painful way.
Do you need to sell your Jacksonville house quickly? That is something that we can help you with. Our business specialized in buying houses in whatever condition it is in or how much equity it has. Contact us, and we will be more than willing to assist you in any questions you have regarding selling your house. We have been doing this in the North Carolina for years now, and we guarantee you great service.
Moving? Sell Your Home
If you are about to go on a journey for a new start then call us. We can take your property in Jacksonville off your hands so you don't worry about it while you are planning your new beginning. Get your money even before you move out.
Looking for a Quick Sale Transaction in Jacksonville?
If you need a quick solution without selling your home short of its value then you need to work with a company with a great track record and a roster of satisfied clients who can attest to its fair practices: US. We can process your home sale in as little as 7 days.
Protect Your Future–Avoid Foreclosure
Call us now if you are on the brink of foreclosure . It is never fun and can spell bad news for those involved. Avoid risking your family from a seven-year record on your home being foreclosed on. It spells a bad credit report for the next seven years which can have a domino-effect with all your plans such as employment prospects, business plans and getting a new home for your family. If your home is about to be foreclosed on in North Carolina, call us today.
The state of North Carolina…
The State of North Carolina has a growing population currently standing at 10,042,802 people. Selling your house is the perfect opportunity for you right now.
People in North Carolina have been selling there home since its received statehood in 1789.
The capital of North Carolina is currently in Raleigh, where the lawmakers are always trying to pass new laws in congress to save you money on your taxes when you sell your home.
People have been selling there home here since 1792. When Raleigh has been the capital of North Carolina Since 1792.
There are so many houses in North Carolina for sale. The size of North Carolina is 114.6 square miles.
Selling a house starts with a purchase agreement between the buyer and seller. The Official residential purchase agreement for North Carolina can be found on each states realtor board page.
The official site for North Carolina can be found here, North Carolina.
More Information on the demographics for North Carolina can be found on the City Page of North Carolina.
The city of Jacksonville…
Jacksonville is based out of Onslow County.
The official site for Jacksonville can be found here, Jacksonville.
More Information on the demographics for Jacksonville can be found on the City Page of Jacksonville.
Jacksonville is in the following zipcodes: 28546, 28547, 28543, 28540, 28541, 28542
Jacksonville is located at 34.7323 latitude and -77.3962 longitude.
Other cities in Onslow County we buy in are the following: