Legal Issues
In some cases the property might be in great shape, but has many legal encumbrances involved that is making it difficult to sell. We are experts in dealing with any legal issues and you can rely on us to deal with it for you. We can help resolve liens, code violations, open permits, past taxes and easements.
Get Your House Sold Quickly in Manhattan, New York.
There could be tens and hundreds of reasons why you and other homeowners would want to sell their homes. Some may be fortunate to find a dream job somewhere else, and there are those who are not so lucky, facing debts, loans or foreclosure . No matter what your reason is, we are here to help you go through it. We can have your house sold expeditiously.
Why Homeowners choose to work with us?
We are able to give a cash advance of up to $10,000 before closing.
We are known to provide a smooth transaction and easy process.
Our dedicated team closed over 750 transaction since 2010.
We donate 10% of our profits to charity.
Looking for a Quick Cash Sale in Manhattan, NY?
One of your very first investments was your home and your car. We understand all the hard work you've put into your investments and how difficult it is to walk away from all that. However, when life gives you no choice but to sell it– we are here to help.
Sell your Manhattan home fast. We can help you make this a possibility.ASAP Cash Home Buyers is known not only for the number of homes we have bought but for the customer service we afford our clients. If you need a quick cash offer for your home then call us. We make sure that you get a fair pricing and peace of mind.
Sell House, Move Out
The proper order in selling your house should be 1. Sell House, and 2. Move out. Unfortunately, for most homeowners, the moving out happens first because of the amount of time it takes to sell the house. This should not be. Let us help you to be able to sell your house before you move out, so you will have nothing to worry about anymore and money to spend for in the next journey of your life.
You don't have to struggle in selling your house from a different state or country. You can sell it before even moving out. It doesn't have to take so long. We will help you have peace of mind and cash in hand as you face the new chapter of your life.
It Is an Honor To Be of Service to You
When you are selling a house in New York, the process can be compared to a maze; you can easily get lost. Know that we are here, ready and willing to assist you. It is our purpose and desire to help homeowners like you weave through the process of house selling and be able to get a fast and easy resolution which we know you need. We are expert in a win-win situation, and we are here with you all the way.
Pre-empt Foreclosure AT ALL COSTS!
Is your home in New York on the brink of foreclosure? Now is a good time to call us and bring us in to help! Foreclosures are not as simple as handing the keys to the bank. It is the same as writing your future with a red ink. Foreclosure is a death sentence to your financial future. You can not purchase another home far at least five years and your credit will be clinging on to dear life for at least the next seven years. Who would want that? A simple phone call can save your financial future. Dial (866)-350-6769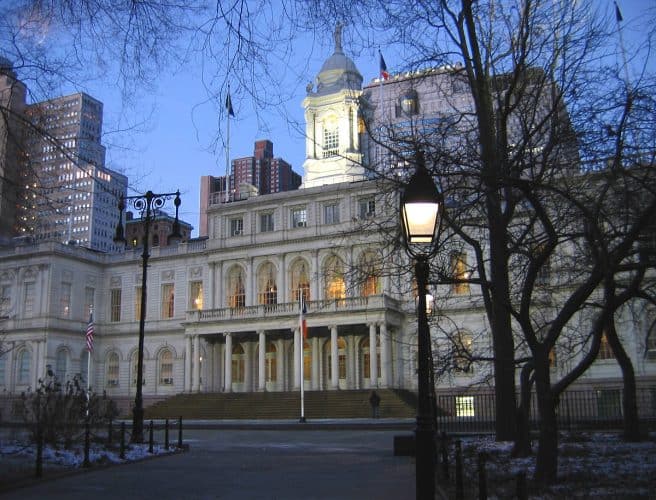 Don't waste any more time
We make it our goal to help you solve all your real estate problems the soonest time possible. We have expert staff who are well trained and experienced in real estate that will help you go through the entire selling process. Give us a call at (866)-350-6769 or fill out the form above so we can get started. We are here to help you.
Which Property Do We Buy?
We try not to consider the location in buying a house in Manhattan. As a matter of fact, we purchase houses as long as it is in Manhattan
The state of New York…
The State of New York has a growing population currently standing at 19,795,791 people. Selling your house is the perfect opportunity for you right now.
People in New York have been selling there home since its received statehood in 1788.
The capital of New York is currently in Albany, where the lawmakers are always trying to pass new laws in congress to save you money on your taxes when you sell your home.
People have been selling there home here since 1797. When Albany has been the capital of New York Since 1797.
There are so many houses in New York for sale. The size of New York is 21.4 square miles.
Selling a house starts with a purchase agreement between the buyer and seller. The Official residential purchase agreement for New York can be found on each states realtor board page.
The official site for New York can be found here, New York.
More Information on the demographics for New York can be found on the City Page of New York.
The city of Manhattan…
Manhattan is based out of New York County.
The official site for Manhattan can be found here, Manhattan.
More Information on the demographics for Manhattan can be found on the City Page of Manhattan.
Manhattan is in the following zipcodes: 11229, 11226, 11225, 11224, 11222, 11221, 11220, 11385, 10169, 10168, 10167, 10165, 10162, 10282, 10280, 10040, 10044, 11109, 11102, 11103, 11104, 11105, 11379, 11378, 11697, 11694, 11692, 11693, 11691, 10271, 10279, 10278, 10075, 10302, 10452, 11451, 10475, 10474, 10471, 10470, 10473, 10472, 11228, 11223, 10103, 11368, 11369, 11366, 11367, 11365, 11362, 11363, 11360, 11361, 10028, 10029, 10026, 10027, 10024, 10025, 10022, 10023, 10020, 10021, 11212, 11213, 11210, 11211, 11216, 11217, 11214, 11215, 11218, 11219, 10152, 10153, 10154, 10306, 10305, 10310, 10311, 10312, 10314, 11432, 11433, 11430, 11436, 11434, 11435, 10453, 10451, 10457, 10456, 10455, 10454, 10459, 10458, 10128, 10004, 10005, 10006, 10007, 10001, 10002, 10003, 10009, 11238, 11239, 11230, 11231, 11232, 11233, 11234, 11235, 11236, 11237, 11375, 11374, 11377, 11371, 11370, 11373, 11372, 10170, 10171, 10172, 10173, 10174, 10177, 11351, 10039, 10038, 10035, 10034, 10037, 10036, 10031, 10030, 10033, 10032, 11201, 11208, 11203, 11205, 11204, 11207, 11206, 11209, 11411, 11412, 11413, 11414, 11415, 11416, 11417, 11418, 11419, 11101, 11106, 11001, 11005, 11004, 10065, 10069, 10199, 10309, 10308, 10307, 10304, 10303, 10301, 11429, 11428, 11421, 11420, 11423, 11422, 11425, 11424, 11427, 11426, 10466, 10467, 10464, 10465, 10462, 10463, 10460, 10461, 10468, 10469, 10119, 10115, 10112, 10110, 10111, 11364, 11359, 11358, 11357, 11356, 11355, 11354, 10019, 10018, 10013, 10012, 10011, 10010, 10017, 10016, 10014, 10008, 10041, 10043, 10045, 10055, 10060, 10080, 10081, 10087, 10090, 10101, 10102, 10104, 10105, 10106, 10107, 10108, 10109, 10113, 10114, 10116, 10117, 10118, 10120, 10121, 10122, 10123, 10124, 10125, 10126, 10129, 10130, 10131, 10132, 10133, 10138, 10150, 10151, 10155, 10156, 10157, 10158, 10159, 10160, 10163, 10164, 10166, 10175, 10176, 10178, 10179, 10185, 10203, 10211, 10212, 10213, 10242, 10249, 10256, 10258, 10259, 10260, 10261, 10265, 10268, 10269, 10270, 10272, 10273, 10274, 10275, 10276, 10277, 10281, 10285, 10286, 10313, 11120, 11202, 11241, 11242, 11243, 11245, 11247, 11249, 11251, 11252, 11256, 11352, 11380, 11381, 11386, 11405, 11431, 11439, 11499, 11690, 11695
Manhattan is located at 40.6943 latitude and -73.9249 longitude.
Other cities in New York County we buy in are the following: