Selling Your House in New York? We Buy It
No matter what the circumstances are, we believe that no one should suffer greatly because of the painful and complicated process of selling a house. We understand that most homeowners sell their houses for reasons that require immediate attention and solution. That's what we're here for. Instead of dealing with traditional real estate brokers or suffering from buyers who are trying to take advantage of your situation by marking down your price, we will buy your house from you in cash at a reasonable price. If you contact us, you will know immediately how we work.
What We Can Do
At first, the thought of you needing to sell your house can be difficult especially if you don't even know where to begin. We have been in the business for some time now and we have help countless of homeowners that are looking to sell their homes fast. Expect us to help you all through the entire selling process. When you decide to sell your house to us, we can also help you cover your moving expenses to get you started.
We know that you're thinking of a lot of things right now like the commission that you have to pay to the realtor who is helping you sell your house. Or become a victim of some greedy buyer that will offer you a low price for your home. We get it. We promise not to take advantage of your situation by offering you a fair and reasonable price for your home. Don't let desperation take over your decision making and let go of your home for half of what its worth.
If you are looking to sell your New York home fast look no further. We have experts that can deal with all kinds of legal issues that may come with selling your house. We make it our main goal to solve all your real estate problems fast. Don't become too eager to sell your house and let greedy buyers buy it from you for half of what its worth. Don't be fooled by commission-hungry realtors who are only after getting a commission from you. Talk to us. Give us a chance to offer you a fair price. We promise that we won't waste your time.
Why Homeowners choose to work with us?
We are able to give a cash advance of up to $10,000 before closing.
We are known to provide a smooth transaction and easy process.
Our dedicated team closed over 750 transaction since 2010.
We donate 10% of our profits to charity.
Moving Out? Sell Your Home
Do not leave your home exposed. If you are moving out of state or out of the country and with no prospect of returning soon then it is time to sell your home. Understand the risk that your home will be exposed. Not only to nature, but also to people who have no qualm over destroying things just for the fun of it. Leave your home with a peace of mind by selling it before you move out of New York. We will help you get it processed as quickly as possible even before you move out.
Don't Let Foreclosure Affect You for Long Time
Foreclosure will not only ruin your dreams and aspirations. It would also potentially ruin your credit ratings for the coming years. Once you have foreclosure records, you will have a hard time applying for any loan or credit card in the state of New York, for the next seven years. That's quite a big impact for you. Another thing to note is that foreclosure will also affect your ability to own another house for the next five years. This is because you will not be allowed to own a house within that five long years after a foreclosure. If you don't want to go through that, we have the best option for you.
We Can Help
We only work with the best– but it doesn't mean that it should cost you. Give us a call at (866)-350-6769 and get access to industry experts who can help you find a way to solve your situations.
We offer quick cash sale in New York and we make sure that our clients walk away with their futures still intact.
For More Details
Find out how you can sell your New York home quick. Give us a ring at (866)-350-6769, or through the contact form. Our real estate experts will contact you within 24 hours to discuss your needs and provide you with a no-strings attached consultation.
It's not always you!
Predatory lending has victimized a lot of people. The economy had its highs and lows and properties had decreased in value, so fast. In these rough times, we are here to help you stand up from a fall and get you moving again. There are hundreds of home owners who have been greatly affected by the economy, the bank or bad investment advice from a financial adviser that we were able to assist.
We can certainly give aid to your existing dilemmas by purchasing your house fast for cash. can help by assuming your mortgage payments , taking care of needed negotiations with the bank, or using innovative ways to solve your real estate concerns in New York no matter what the condition is or location of your home.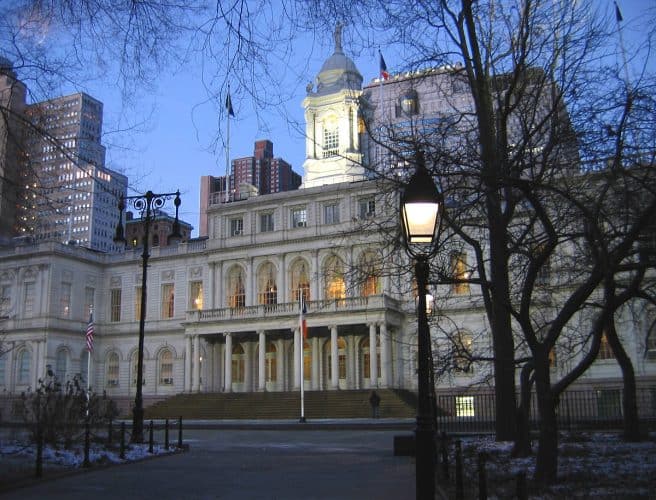 Foreclosure Is Way More Devastating Than You Think
There are other greater things at risk when facing foreclosure. Not only are you going to lose the home that you once valued for a long time, you will also not be able to own or buy another house for the next five years. Foreclosure in your name will also make it all the more difficult for you to be approved of any credit card or loan applications for the next seven years. You don't have to go through all this. With our services, you will be able to avoid foreclosure and have the extra cash to start a new life after this struggle.
We Find Solutions
A quick cash sale is your way out when faced with foreclosure. This means that your financial record or credit report is saved from being tagged as a "high-risk" investment by their loan matrix.
By preventing foreclosure, you can now get access to getting a new home as well as access to much needed bank loan for a fresh start. Do not let foreclosure get on your record. We also understand that in stopping it, your transaction needs to be quick and efficient and this our area of expertise. Call us today so we can discuss your options .
The state of New York…
The State of New York has a growing population currently standing at 19,795,791 people. Selling your house is the perfect opportunity for you right now.
People in New York have been selling there home since its received statehood in 1788.
The capital of New York is currently in Albany, where the lawmakers are always trying to pass new laws in congress to save you money on your taxes when you sell your home.
People have been selling there home here since 1797. When Albany has been the capital of New York Since 1797.
There are so many houses in New York for sale. The size of New York is 21.4 square miles.
Selling a house starts with a purchase agreement between the buyer and seller. The Official residential purchase agreement for New York can be found on each states realtor board page.
The official site for New York can be found here, New York.
More Information on the demographics for New York can be found on the City Page of New York.