Dividing Your Assets
We have helped homeowners going through a divorce settle their joint properties as quickly as possible. Nobody planned ahead for a divorce and nobody deserves to suffer undue delays just because they have to settle their properties. If you or your loved one is going through divorce, call us so we can help you out with the intricacies of settling joint properties.
Correct Division of Assets During a Divorce
There's only one reason why you want to get married to a person – it's when you've decided to be with them for the rest of your life. Unfortunately, it doesn't happen all the time. Life happens that could change things, and then you decide to go separate ways. One difficult thing to handle during this time is dividing your assets between you and your ex-partner. It can be exhausting, time-consuming, and painful for both parties. Make this easier by contacting us. We want to help you.
Selling a house the traditional way isn't neccesary for everyone. Working with us you are not required to:
Do any repairs or clean ups.
Waste a lot of time finding a good real estate agent that can actually sell your house fast.
Sign a long term contract that binds you with a real estate agent.
Deal with any paperwork and showings.
We Make Things Better
Bad debts, new job, divorce or just tired of commuting- whatever the case may be, we can help you move on to that next phase of your life by helping you sell your old home in as little time as possible.
If you are planning to sell in New Mexico, we can make it quick and efficient so you can get your cash and address your current situation. We give fair pricing even help you explore your p[tions before you decide. Take control of your life today.
Cities in Bernalillo County we buy houses:
Cities in Doña Ana County we buy houses:
Cities in Santa Fe County we buy houses:
Cities in Sandoval County we buy houses:
Cities in Valencia County we buy houses:
Cities in Chaves County we buy houses:
Cities in San Juan County we buy houses:
Cities in Curry County we buy houses:
Cities in Lea County we buy houses:
Cities in Eddy County we buy houses:
Cities in Otero County we buy houses:
Cities in Rio Arriba County we buy houses:
Your Credit Score is Important. Don't Let Foreclosure Affect It.
Foreclosure is like being hit in the gut, TWICE! Not only do you lose your house, but it will also destroy your credit rating. That is very painful. In the state of New Mexico, once you have a foreclosure in your name, you will have to wait for at least five years before you can purchase another house. Not only that. It will also affect any loan or credit card application that you will do in the future. And you will have to endure it for seven years until your credit rating is cleared out. So make sure to steer clear of foreclosure. Our company is here to help you avoid these consequences. Call us now!
Don't Have an idea What to Do with an Old Property
Have you been planning to move out of New Mexico for some time now? Maybe due to a better job opportunity elsewhere, or do you want to live closer to your family and friends. Whatever the reason may be, leaving your house behind might not be a smart thing to do. Not only the property will be subject to deterioration over time, you will still have to deal with all the property taxes that comes with owning a property. It is much wiser to just take it off your hands and get a fair price out it, than to keep it and spend money in maintenance and taxes.
Having to deal with a lot of debt can give you a lot of stress and sleepless nights and sometimes selling your home is the only option you have considering you have no other means of getting any financial assistance elsewhere. If you're having problems paying your mortgage , you must take action quickly to stop yourself from falling into debt. If you get into debt and your lender thinks you're not dealing with the problem, they will take action through the courts. This could lead to you losing your home. Act now. We can help you save your home from impending foreclosure or at least get you something in return.
What We Can Do For you
It can be very stressful to even think where to begin when it comes to selling your beloved home. We have been in the business for some time and have helped countless owners in selling their properties. No need to worry, our team will assist you every step of the way.
We get that you are concerned about many things, including being a victim of greedy buyers who may want to take advantage of your situation. Real estate agents might persuade you to sell your house which may be in bad shape for a lower price because they will use it as a leverage when they negotiate with potential buyers. Don't fall victim to them. Give us a chance to help you.
If your looking to sell your house in New Mexico fast and quick, give us a call. Our main goal is to help you with all your real estate problems the quickest time possible. Don't fall victim to greedy buyers and selfish real estate agents that will take advantage of your situation. Give us the chance to take that burden away from you so that you can focus on more important things in life. Call us now before your situation becomes out of hand. Our phone number is (866)-350-6769 or fill out the form above so we can get this started.
How can you sell your house quickly in New Mexico ?
Your home is a place that holds so many good memories of you and your family together. It could be where you had your first baby, where you celebrated anniversaries, and other important occasions. It could be where you built and grew your family. That's not easy to let go, and we understand. However, difficult times will sometimes call for difficult decisions – like selling your home.
Do you need to sell your New Mexico house fast? We will help you. We will buy your house, no matter what condition it is in or how much the equity. We've bought houses all around New Mexico. Contact us right away so we can help you in no time!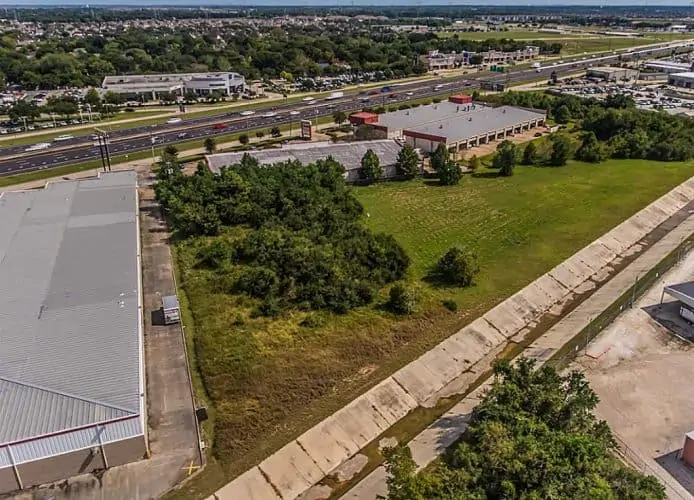 We Can Help
Wouldn't you rather spend so much of your time doing stuff like planning your new home, spending time with your family or planning your itinerary for retirement? If you would rather do those things than burden yourself with the laborious task of selling your home in New Mexico then call us. We make things fast and easy for you while giving you a good price for your home.
Legal Issues
In some cases the property might be in great shape, but has many legal encumbrances involved that is making it difficult to sell. We are experts in dealing with any legal issues and you can rely on us to deal with it for you. We can help resolve liens, code violations, open permits, past taxes and easements.
The state of New Mexico…
The State of New Mexico has a growing population currently standing at 2,085,109 people. Selling your house is the perfect opportunity for you right now.
People in New Mexico have been selling there home since its received statehood in 1912.
The capital of New Mexico is currently in Santa Fe, where the lawmakers are always trying to pass new laws in congress to save you money on your taxes when you sell your home.
People have been selling there home here since 1610. When Santa Fe has been the capital of New Mexico Since 1610.
There are so many houses in New Mexico for sale. The size of New Mexico is 37.3 square miles.
Selling a house starts with a purchase agreement between the buyer and seller. The Official residential purchase agreement for New Mexico can be found on each states realtor board page.
The official site for New Mexico can be found here, New Mexico.
More Information on the demographics for New Mexico can be found on the City Page of New Mexico.