Assets and Divorce
You don't enter into marriage expecting that one day you will end up separating from your partner. So, divorce is an unexpected and a painful journey for anyone to go through. So much worse when you have to divide everything that you have together, including your house. It can be even more difficult when selling your house the traditional way can take months, even years to complete. This is why, we want to help you. Through our services, we will be able to sell your house quickly, in cash, for a fair price. This way, you don't have to suffer long and you don't have to down price your house just to be able to get out of the situation fast.
Can't Wait any Longer in Selling Your House in New Hampshire?
If you are looking to sell your house fast in New Hampshire then you've come to the right place. Everyday, more and more people in the US are learning that selling their home might be the best option there is. It may seem like an impossible and tedious process at first, but we can help take that burden from you by working with you every step of the way.
It is never an easy decision to make when it comes to selling your house. Be it having an emotional attachment with it or having all of the good memories attached to it. Sometimes, due to changes in our financial situation we have no choice but to sell it. If you are looking to sell your house in New Hampshire talk to us. We are here to help you with all your real estate problems.
So, How does the process work?
First provide us with the property address so we can start evaluating the area.
We'll schedule an appointment at your earliest convinience.
We will offer you a non-obligating Cash Offer.
If you accepted our offer we will buy your property for cash in as little as 7 days.
Homebuyers Can Help You
We know that selling your home in New Hampshire can be a stressful situation for you. We understand the situation you are going through right now, and we are here for you. We want to provide you with all the proper alternatives so you can make an informed decision. We will work with you through out the entire process, and do our best to provide the answers to all of your questions . We will give our best assessment on your property and financial situation and provide you with an cash offer to purchase your house, under no obligation from you.
Cities in Hillsborough County we buy houses:
Cities in Strafford County we buy houses:
Cities in Rockingham County we buy houses:
Cities in Merrimack County we buy houses:
Cities in Grafton County we buy houses:
Want to Sell Your House Fast in New Hampshire?
If you are reading this, you are surely one of the homeowners in New Hampshire trying to sell your house as quickly as possible. The process in selling a house is really complex and it takes a lot of time just to be able to prepare your house for market. You don't need to worry about that anymore. We are here to help you. We have been purchasing houses in New Hampshire and we've done it efficiently. We will help you sell your house in cash, no matter the condition or equity involved.
Moving Out and Moving On?
We wish you all the best with your new journey. If you are moving out of state wouldn't it be great to be able to start fresh and stress free? We can help you do that. We offer quick cash offers for homeowners selling their properties in New Hampshire. We can help you with yours too!
Why Property Owners trust Us
Maybe you've already tried to sell your home in New Hampshire through an agent and realized the frustration of anticipating an offer anytime "soon". Perhaps you've attempted to list your home in private, only to be hounded by unscrupulous investors wanting to exploit your financial downturn. If so, you aren't alone. We have heard these stories from our home sellers constantly. However, they are very happy to find that we offer a fast and simple solution to foreclosures , expenses, and the usual realty firms.
Handling Your Assets for Divorce
We do not get married and plan our divorce ahead of time. It is a situation where you will have to sit across the table from your spouse and talk about the process of dividing your unliquidated assets with hopes that it ends as quickly as possible. Let us help you today. We can make the sale as quickly as possible so you do not have to linger a moment longer than needed on that table. We can get your property in New Hampshire sold as quickly as possible and get you the cash in no time.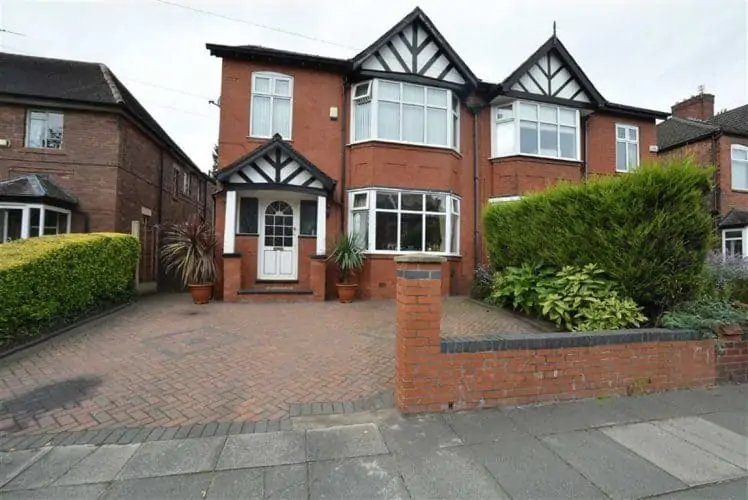 We Can Help You
We understand that every situation is unique on its own and we can tailor solutions according to your needs. Call us today and speak to a realty expert about selling your home in New Hampshire. No strings attached, and no commitments. Speak to us today.
We Buy Homes in New Hampshire
In situations where you are left exposed to predatory lending and home buyers who are out to make money out of your circumstances, you are left second guessing every one's motive for helping you out. Our company's mission is to create a win-win solution for homeowners in New Hampshire who are in need of a financial bail out. We give you control in an otherwise hopeless situation. No matter what condition your home is in, we can help you find a fix. Call us today and we will show you how we can help you and your loved ones.
The state of New Hampshire…
The State of New Hampshire has a growing population currently standing at 1,330,608 people. Selling your house is the perfect opportunity for you right now.
People in New Hampshire have been selling there home since its received statehood in 1788.
The capital of New Hampshire is currently in Concord, where the lawmakers are always trying to pass new laws in congress to save you money on your taxes when you sell your home.
People have been selling there home here since 1808. When Concord has been the capital of New Hampshire Since 1808.
There are so many houses in New Hampshire for sale. The size of New Hampshire is 64.3 square miles.
Selling a house starts with a purchase agreement between the buyer and seller. The Official residential purchase agreement for New Hampshire can be found on each states realtor board page.
The official site for New Hampshire can be found here, New Hampshire.
More Information on the demographics for New Hampshire can be found on the City Page of New Hampshire.