What We Can Do For you
We know that the idea of selling your house can be quite overwhelming, especially if you have no idea how to get started in the first place. Just give us a call and our accommodating and experienced staff will assist you through out the selling and the moving process. We can also assist you even with the moving expenses once you decided to sell your property to us.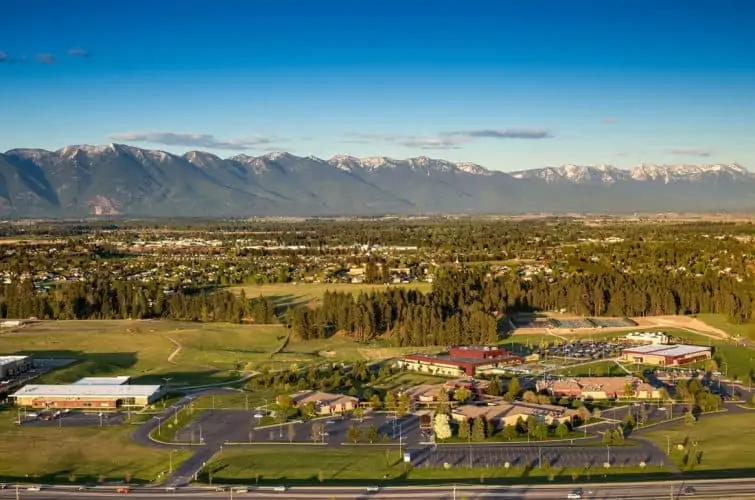 We Can Help You Move On
We don't promise miracles but our company makes fast home sales a reality. We understand how you will have to adjust your life plans to wait for a home sale to conclude. Now we came up with a solution. Don't place your dreams on hold– move on and get your money even before you move out. We get the deal sealed before you leave Kalispell.
We work really hard to create a win win situation. Here is why more and more homeowners choose to work with us:
You work directly with the end buyer with no middle men.
You are not paying anything upfront and there are no commissions or fees involved.
You don't have to worry about repairs.
You don't need to worry about locating a competent real estate agent.
No need to deal with showings and keeping the house at good shape all the time.
We Are Here To Help
Hear from our industry experts for free! We understand that most people feel like they are "coerced" into selling their homes, but not with us. We offer homeowners in Montana the property advise that they need to know so they can make informed decisions. So what's holding you back? Call us or drop us a note to schedule a call.
Selling Your House Fast in Kalispell, Montana? No Problem.
The process of selling your house is definitely a challenge and it's a life-changing decision. It's not an easy decision to sell your house which has been your comfort zone for a very long time. However, there are circumstances which makes you decide to do this life-changing act. No matter what the circumstances are, we are here to help you.
Division of Asset During Divorce
We believe that divorce could be one of the most painful experiences in life. People don't get married expecting that one day they will end up having to go through the process of separating. You've been together for a long time and you have built a life together, including owning a house together. For anyone going through divorce, selling your house is one of the agonizing process to go through. This is why, selling your house shouldn't be a reason to prolong the division of assets. The faster you can sell the house, the easier it will be for the both parties. This is why we are here to help you. We specialize in selling houses quickly and for a fair price. We make sure that you are not going to be a victim of down pricing and deceptive lenders trying to get your house for a very small price. You are going through so much, don't be a victim any more. Let us help you.
Ensuring Fair Assets During Divorce
No one has ever been prepared when facing divorce. No one ever married saying that "In 10 years, I will be annoyed to death by this person that I will choose to separate from him forever". Every person walked down the aisle with their "happy-ever-after" in mind. But well, things happen and we have to face it. Now, during the divorce process, you will have to divide all your assets, including your house. This can be very painful as you will have to let go of all the memories from that house, not to say, the process is also very long. Well, we have an easier and faster solution for you. Instead of dealing with the lengthy process, we can help you sell your house and get cash in hand that you can fairly divide, right away. Sounds like a good deal, right? It is a deal with us and it is definitely good.
Have a home in Kalispell? Need to sell fast?
We understand what fair price means to home owners and what factors can stop them from grabbing an offer. Pressure from creditors is one factor that affects this decision. So, regardless of your home's condition, we are here to help you find relief from your debt. We offer a cash payment, and a smooth processing to help you turn your financial future around.
We are Top Kalispell Buyers
We provide easy access to smooth processing and offer fair prices to home owners who find themselves in life situations where they need to let go of their homes. If you are a home owner in Montana who needs help in exploring your options , then you call us today. We have realty experts on hand who can assist you for free. We find fulfillment in knowing that our clients are able to move on as quickly as possible to that next stage in their lives.
The state of Montana…
The State of Montana has a growing population currently standing at 1,032,949 people. Selling your house is the perfect opportunity for you right now.
People in Montana have been selling there home since its received statehood in 1889.
The capital of Montana is currently in Helena, where the lawmakers are always trying to pass new laws in congress to save you money on your taxes when you sell your home.
People have been selling there home here since 1875. When Helena has been the capital of Montana Since 1875.
There are so many houses in Montana for sale. The size of Montana is 14 square miles.
Selling a house starts with a purchase agreement between the buyer and seller. The Official residential purchase agreement for Montana can be found on each states realtor board page.
The official site for Montana can be found here, Montana.
More Information on the demographics for Montana can be found on the City Page of Montana.
The city of Kalispell…
Kalispell is based out of Flathead County.
The official site for Kalispell can be found here, Kalispell.
More Information on the demographics for Kalispell can be found on the City Page of Kalispell.
Kalispell is in the following zipcodes: 59901, 59904
Kalispell is located at 48.2155 latitude and -114.3262 longitude.
Other cities in Flathead County we buy in are the following: