We Offer Quick Cash Sale in Montana
When things spin out of control, you have to let go of your investments and get emergency funds.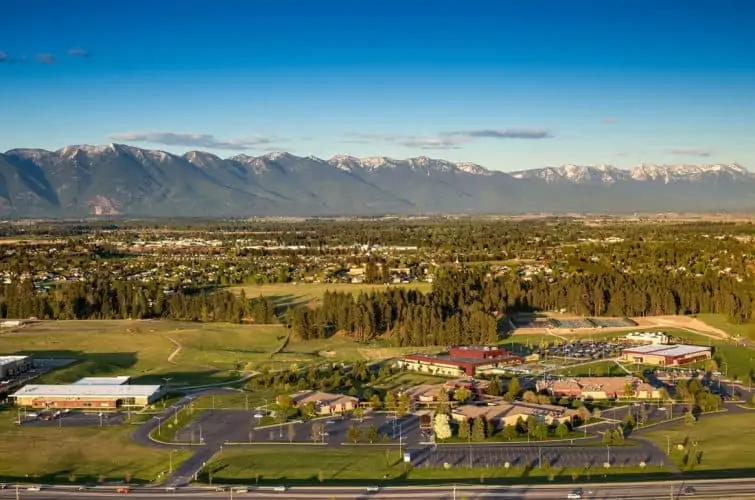 Moving Out? Make Sure to Sell Your House First
Are you relocating in a search for better opportunities in another city or state? Make sure that you get your house sold before you go. Houses that are left without care can result to depreciation of the value of your house. Make sure that you get your Montana house sold before you move out. We are here to help you with that.
So, How does the process work?
First provide us with the property address so we can start evaluating the area.
We'll schedule an appointment at your earliest convinience.
We will offer you a non-obligating Cash Offer.
If you accepted our offer we will buy your property for cash in as little as 7 days.
We Can Help
Selling your home in Montana is not a piece of cake. If you have tried listing your home with no luck then call us. We guarantee fast and smooth cash sale transaction for all types of homes. We also offer a no-commitment consultation so check us out today. Drop us a note here or give us a ring at (866)-350-6769.
Cities in Yellowstone County we buy houses:
Cities in Missoula County we buy houses:
Cities in Cascade County we buy houses:
Cities in Gallatin County we buy houses:
Cities in Lewis and Clark County we buy houses:
Cities in Flathead County we buy houses:
Cities in Silver Bow County we buy houses:
Can't Wait any Longer in Selling Your House in Montana?
If you own a house and you are looking to sell it in Montana then you've come to the right website. It is never an easy decision to make when it comes to selling your beloved home. You may have emotional and sentimental attachment to your home that it will make it harder for you to let it go. However, whatever your reason may be, if your financial situation is not as great as it was before, now might be the best time to sell your house .
Dividing Your Assets
When you role-played as kids you didn't role play divorce . Nobody knows how things will turn out until you get there. As ugly as divorce may be, once it springs its ugly head into your relationship, then you have no option but to go through with it. We understand how much time partitioning your assets will take so let us help you out. We can make the division of your joint asset, your home, as fast as possible.
Legal Issues
There are times that even if the property is in great shape there are legal issues that needs to be addressed. Our staff members are experts in dealing with any legal problems, such as code violations, open permits, due taxes and easements so you don't have to deal with it yourself. Trust us and we will do everything for you.
Need Cash ASAP due to bad debt
When you are in need of cash, you may think the best way is to sell your home. Debt can be very overwhelming. A lot of individuals have mortgages that are priced much more than the actual cost of their house. This is known as an underwater mortgage . We can definitely help you in these times. We will help you avoid your house from being foreclosed and we will let you get the most money as possible out of you property
We Buy Houses in a Matter of Days
In the traditional way of selling your house, realtors will take their time in advertising your house and finding the right buyer. But we know that you don't need this kind of long process. You are selling your house for a reason, and we want to help you sell it faster. Instead of being introduced to multiple buyers and end up having to compromise or lessen the price of your house, we have a different path for you. We will buy your house in a matter of days, assessing and offering a fair price for your house. We've done this for years now with people from different walks of life.
We Buy Homes in Montana
The ideal scenario is to sell as quickly as possible. We can make that happen. You don't have to become a victim of predatory lending or unfair pricing. In life, there should always be a better option. Let us help you find the solution. So if you need to sell your home in Montana, call us today.
The state of Montana…
The State of Montana has a growing population currently standing at 1,032,949 people. Selling your house is the perfect opportunity for you right now.
People in Montana have been selling there home since its received statehood in 1889.
The capital of Montana is currently in Helena, where the lawmakers are always trying to pass new laws in congress to save you money on your taxes when you sell your home.
People have been selling there home here since 1875. When Helena has been the capital of Montana Since 1875.
There are so many houses in Montana for sale. The size of Montana is 14 square miles.
Selling a house starts with a purchase agreement between the buyer and seller. The Official residential purchase agreement for Montana can be found on each states realtor board page.
The official site for Montana can be found here, Montana.
More Information on the demographics for Montana can be found on the City Page of Montana.