We Help Sell Homes in Oxford!
Our mission is to help you sell your house as soon as possible so you can easily move forward with your future plans. No matter what the reason is that you're selling your house, it is definitely a hard time for you, and we want to make it easier for you. We are willing to offer you cash payment for your house to help you through the process. Instead of waiting for "potential" buyers, we will do the work for you. Tough times call for tough decisions, and we understand. Therefore, we want to help you. We can make this possible!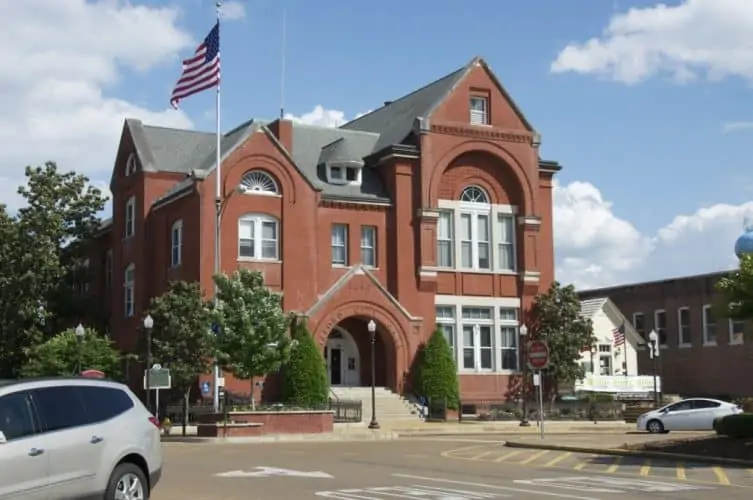 We Can Sell Houses Fast and Easy in Oxford, Mississippi
The longer you think about it, the harder it is to let go of your house. But times may deem it necessary for you to do so. And the longer you deal with selling your house, the more emotionally shattered you will feel. That's why you must find a faster way to complete the transaction.
We can help you sell your house right away. Let go of your frustrations and make selling your house an easier experience for you. You can call us at (866)-350-6769 and we will help sell your house in a matter of days.
If you plan to Sell through a traditional real estate agent it will eat much of your time simply because the real estate agents needs to:
List the house in the MLS.
Wait for potential buyers to notice your house.
Negotiate with potential buyers back and forth until both parties agree on the price.
Wait for inspection reports.
Address all the findings found from the inspection.
Wait for title search and estoppels letter.
Wait for bank to approve financing.
Wait and decide on a closing date with the title company.
Deal with any other situations that may arise during the sale.
Unable to Sell Home
It may even be more difficult to sell your home if it is in bad shape. You may be forced to spend money for repairs in order for you to have your home listed for potential buyers. There are times that not only you may not have the spare cash to have your home fixed but also you might not have time on your side to wait until someone buys your house. We buy homes As-Is. No need to worry about spending anything (money and time). We will take it off your hands fast and simple.
Stop Foreclosure From Happening
Is your home in Mississippi about to be foreclosed on? Speak to one of our foreclosure specialist today to find the best solution. Stay out of foreclosure by selling your home today. We will handle the sale in a fast and efficient manner so you don't have to worry about losing your home and your family's future.
We Can Help
Selling is not as easy as signing over your property in Mississippi, call us today so we can help simplify the process for you. Our experts are available to give you advise and guidance so you can arrive at the best decision. Call us at (866)-350-6769 for a no-commitment consultation.
Finding it Difficult In Selling Your Home?
So what are you waiting for? Don't just sit there. Live a life without worrying how to deal with that house that you have been planning to sell for some time now. Call us or fill out our form. The minute that it will take might just be the answer to all of your worries. Give us a call and that can be the first step in solving the many problem that you might be facing with that property.
We Buy Homes in Oxford, MS
If you need a quick cash sale for your home in Oxford call us. We buy even distressed homes, it does not matter if your home has any equity or not. Whatever type your home may be, we can process a quick cash sale with you.
Sell Your Home in Oxford, MS Fast
One can not imagine selling their home. The kitchen where you prepared your family meals or the living room where you spent winters with your family sharing stories. We understand how hard it is to even bear the thought of selling your home. Sometimes, things happen that forces your hand into selling your beloved home.
The state of Mississippi…
The State of Mississippi has a growing population currently standing at 2,992,333 people. Selling your house is the perfect opportunity for you right now.
People in Mississippi have been selling there home since its received statehood in 1817.
The capital of Mississippi is currently in Jackson, where the lawmakers are always trying to pass new laws in congress to save you money on your taxes when you sell your home.
People have been selling there home here since 1821. When Jackson has been the capital of Mississippi Since 1821.
There are so many houses in Mississippi for sale. The size of Mississippi is 104.9 square miles.
Selling a house starts with a purchase agreement between the buyer and seller. The Official residential purchase agreement for Mississippi can be found on each states realtor board page.
The official site for Mississippi can be found here, Mississippi.
More Information on the demographics for Mississippi can be found on the City Page of Mississippi.
The city of Oxford…
Oxford is based out of Lafayette County.
The official site for Oxford can be found here, Oxford.
More Information on the demographics for Oxford can be found on the City Page of Oxford.
Oxford is in the following zipcodes: 38655
Oxford is located at 34.3613 latitude and -89.5289 longitude.
Other cities in Lafayette County we buy in are the following: