It's not always you!
Predatory lending has victimized a lot of people. The economy had its highs and lows and properties had decreased in value, so fast. In these rough times, we are here to help you stand up from a fall and get you moving again. There are hundreds of home owners who have been greatly affected by the economy, the bank or bad investment advice from a financial adviser that we were able to assist.
We can certainly give aid to your existing dilemmas by purchasing your house fast for cash. can help by assuming your mortgage payments , taking care of needed negotiations with the bank, or using innovative ways to solve your real estate concerns in Mississippi no matter what the condition is or location of your home.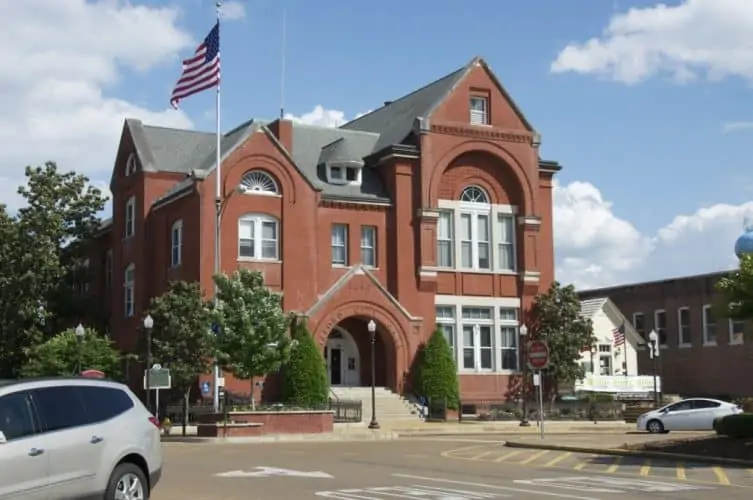 We Can Help
Can't make heads or tails of the process of selling your home in Mississippi? You can spend time trying to muddle your way through all the complexities, or you can call us and we can guide you through the whole process. We are top home buyers in Mississippi so why not call us now?
Why Homeowners choose to work with us?
We are able to give a cash advance of up to $10,000 before closing.
We are known to provide a smooth transaction and easy process.
Our dedicated team closed over 750 transaction since 2010.
We donate 10% of our profits to charity.
Divide Your Assets in Divorce
The wedding vows, the wedding bells, the wedding cake. When life comes crashing down and parties decide to divorce and they come to face not only with the severance of their union but also of their joint properties.
If you are going through divorce in Mississippi, we can help you simplify the division of your assets. We offer quick and efficient solution for the sale of all types of home. We help make things better so you can plan your fresh start.
Which Property Do We Buy
It doesn't matter where your home is located as long as it is in Mississippi We will buy your house if it in the following areas:
Are You Moving Out of State?
The first thought that entered your mind when you received that happy news of an out of state job offer is your new home, new workplace, or new friends. Do not let your happy thoughts be clouded by the daunting task of finding a good caretaker. Not only will you to pay for a caretaker, you will also be constantly nagged by repair calls and bills. Maintaining two homes can be such a drag, why not sell your old home in Mississippi so you can focus on your new one? We can process the paperwork as quickly as possible so you can have your cash on hand even before you leave your old home.
Wait Until Your House is Sold Before You Move Out
If you're planning to move out and sell your house , don't leave it unattended. Once you've moved out, your house will be left unattended and unprotected. So sell your Mississippi house first before you relocate! We will definitely help you with that! We will help you move out with enough cash on your hand and be sure that you left your former home safe and taken cared of.
Prevent Foreclosure
Is your home on the verge of foreclosure ? Then you should kow that it is not something you will walk away from scathe-free.
Foreclosing your home on Mississippi will mean a bad credit standing for the next seven years. It will not be just the loss of "this" home but any chance for a new home for the next five years. So what are you waiting for? Call us today.
Need Cash ASAP due to bad debt
Having to sell your property might just be the answer to your problems since it can be very difficult to get out of debt once you have started building up expenses that are out of your reach. It is never good to just wait and lose your home due to foreclosure which can cause too much stress and anxiety. With the help of our friendly and professional staff we can help you save your home or at least help you get back as much money as possible.
We are Here to Help You
Selling your house in Mississippi is a complex process. It is always a complex process. You have to deal with paper works that you are not completely familiar with, and go to offices you've never been to before. But you don't have to do all of that. We are here to help you. Our team of friendly and helpful professionals will be your hands, feet and voice throughout the entire process, making everything much easier for you. We even have free consultation before you dive in with us, to make sure that your expectation is in line with our goal. It's truly a great deal and we guarantee you that.
The state of Mississippi…
The State of Mississippi has a growing population currently standing at 2,992,333 people. Selling your house is the perfect opportunity for you right now.
People in Mississippi have been selling there home since its received statehood in 1817.
The capital of Mississippi is currently in Jackson, where the lawmakers are always trying to pass new laws in congress to save you money on your taxes when you sell your home.
People have been selling there home here since 1821. When Jackson has been the capital of Mississippi Since 1821.
There are so many houses in Mississippi for sale. The size of Mississippi is 104.9 square miles.
Selling a house starts with a purchase agreement between the buyer and seller. The Official residential purchase agreement for Mississippi can be found on each states realtor board page.
The official site for Mississippi can be found here, Mississippi.
More Information on the demographics for Mississippi can be found on the City Page of Mississippi.