Need Cash ASAP due to bad debt
When you are in need of cash, you may think the best way is to sell your home. Debt can be very overwhelming. A lot of individuals have mortgages that are priced much more than the actual cost of their house. This is known as an underwater mortgage . We can definitely help you in these times. We will help you avoid your house from being foreclosed and we will let you get the most money as possible out of you property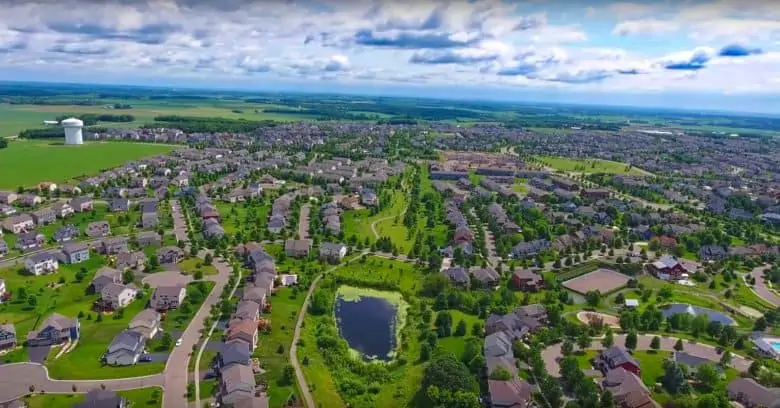 If You Are Moving Outside of State
Do not let the paperwork daunt you. We can help you get a quick cash offer with a fair price for your home in Minnesota. Get your cash even before you move out. Call us today.
We work really hard to create a win win situation. Here is why more and more homeowners choose to work with us:
You work directly with the end buyer with no middle men.
You are not paying anything upfront and there are no commissions or fees involved.
You don't have to worry about repairs.
You don't need to worry about locating a competent real estate agent.
No need to deal with showings and keeping the house at good shape all the time.
Need to Relocate and Don't Have an Idea What To Do With an Old Property
There are a lot of reasons we may have when relocating. That includes a new job, increase in crime rate, divorce or you just want to start anew. When you want to move out, it is not realistic to leave your home unattended. If no one takes care of it, eventually, it will deteriorate and be damaged making it more difficult to sell. You will also accrue property taxes, and other home related expenses. In this situation, it is best to sell your property quickly.
Need Help in Selling Your Home in Minnesota, MN?
The hardest thing to do is letting go of your home, but we understand that when it is time to do this, it is usually a decision you had to come to under difficult circumstances.
Sell your home fast with ASAP Cash Home Buyers. We are the top home buyer in Minnesota and we make sales transaction as fast as possible.
If You Are Going Through a Divorce
We understand the complexities of divorce. We know how it feels like to go through this painful process, but whether your parting is amicable or not, we can help you.
Our company affords a means for people who need to unload their properties quickly. You do not need the additional stress of a long, tedious transaction. Call us so we can discuss your options .
Don't Have an idea What to Do with an Old Property
Looking to move out of Minnesota for better job opportunity? Are you concerned with the increase of crime rate around your area? Or your just looking to move and start a brand new life elsewhere. If you are planning to live in another place it is not a good idea to just leave your home and not get anything from it. You might want to consider selling it to save yourself from paying property taxes and maintenance cost.
We Offer Quick Cash Sale in Minnesota
Market trends can dictate how your price will go or if a realtor will even take on your cause of selling your home. But, if you or your family is facing an emergency then you will have to let go of your homes ASAP. Our company can make your sale transaction as quick and as efficient as humanly possible without the need to burden you with the paperwork that your sale needs.
Which Property Do We Buy
We don't really consider where your house is as long as it is located in Minnesota, we try to buy it. We are interested in buying houses located in or around:
Overwhelmed with Selling?
The idea of you selling your house in Minnesota can sometimes be overwhelming. You might not even have any idea where to begin in the first place. Our friendly and experienced staff is here to help you from the beginning up to the end of the selling process. Not only that but we can also help you with your moving expenses open purchasing your house.
It is but natural to get worried about many things when it comes to selling your house. You might be worried as to how long will it take for you to be able to sell your house . Or if you will get the price that is fair for the value of your property. We get it. Give us a chance to offer you a fair and reasonable price for your house. If time is not on your side, let us take your property off your hands as quickly as possible so you can start planning your future ahead.
So why wait and waste time? Call us now or fill out the form above. Our phone number is (866)-350-6769 Don't let yourself become a victim to selfish buyers that will take advantage of your situation or to greedy realtors that are only interested in getting their commission. Act now and save yourself from dealing with the stress that this might be giving you.
The state of Minnesota…
The State of Minnesota has a growing population currently standing at 5,489,594 people. Selling your house is the perfect opportunity for you right now.
People in Minnesota have been selling there home since its received statehood in 1858.
The capital of Minnesota is currently in Saint Paul, where the lawmakers are always trying to pass new laws in congress to save you money on your taxes when you sell your home.
People have been selling there home here since 1849. When Saint Paul has been the capital of Minnesota Since 1849.
There are so many houses in Minnesota for sale. The size of Minnesota is 52.8 square miles.
Selling a house starts with a purchase agreement between the buyer and seller. The Official residential purchase agreement for Minnesota can be found on each states realtor board page.
The official site for Minnesota can be found here, Minnesota.
More Information on the demographics for Minnesota can be found on the City Page of Minnesota.