Moving Out and Moving On
Sell your Detroit home before you walk out of that door, and have your cash in hand for the next stage of your life. Don't leave your home to the mercy of burglars and the weather. Call us today.
Don't try to move out and the sit across the country trying to sell your home. With the intricacies and complexities involved in selling, you will be bombarded with stressful situations that could have been avoided if you sold your home before you left. Call us now so we can prevent that from happening.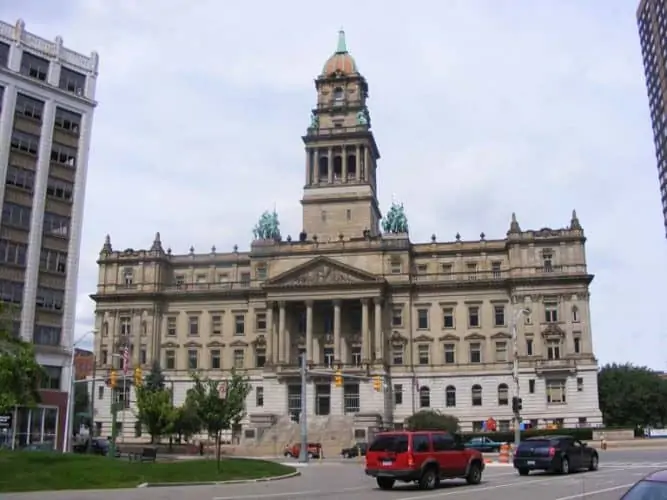 Can't Wait any Longer in Selling Your House in Detroit?
If you own a house and you are looking to sell it in Detroit then you've come to the right website. It is never an easy decision to make when it comes to selling your beloved home. You may have emotional and sentimental attachment to your home that it will make it harder for you to let it go. However, whatever your reason may be, if your financial situation is not as great as it was before, now might be the best time to sell your house .
Eversince we established our company in 2010, we have bought over 750 houses.
We are local and you'll get to meet us in person.
We Pay cash for all the properties we buy and we always buy AS-IS.
We can close fast, and on your terms!
We never backout of our offers.
People in Detroit have found out that we are the fastest, most reputible company in the area!
Finding it difficult selling your house? Reasons such as being attached and emotionally connected to the house due to sentimental reasons. No matter what the reason maybe. No matter how hard and difficult it is. You need to know and see what is best for you.
It may be very difficult to sell your cherished home. There are a lot of people from all over the United States that are dealing with the same situation as you are who learned that having to sell their house is the best way to breakout from this problematic circumstances. You are not alone. This is when we come in and help you get through the process of selling your house. Hiring a traditional realtor might take more of your time because the realtor will do the following:
Family First
If you found your home is in a bad neighborhood and wanting to get out? Or you find yourself having to move to care for loved ones in another state then call us. Let us take care of worrying about your home and processing a quick and efficient sale transaction so you can have your funds even before you leave.
Prevent Foreclosure
Say no to foreclosure . It is a black mark on your financial prospects and a harbinger of ruin for the next seven years. Remember that a foreclosure will show on your record for the next seven years, and it will not be a good entry on your credit report. So stop foreclosure on your property before it happens– call us.
Unable to Sell Properties due to Poor Conditions
Oversight in house repairs is normal. The bigger problem is that if you have enough repairs neglected, it would result in a bigger, time consuming financial concern when you try to address these repairs. That is where we can come in handy. We will purchase your house on an As Is basis, thus taking away all of the hassle of dealing with the repairs from you. There are some cases that it's not about house repairs but it's due to legal reasons that make it harder for you to sell your house. We will take care of any code violations, past taxes, open permits etc. that your house may have. All legal issues for your home will be handled by us so that we can have your home sold as quickly as possible.
Looking for a Quick Cash Sale?
Rush sale usually reduces your home's price into half but not with us. We offer quick and honest service to distressed homes and family's needing emergency funds. Selling your home is never easy and we make sure that you get the best service we can offer.
Inherited a Property You Don't Really Need
Did you just inherit a property from someone who just passed away? Selling a property when the owner has already passed is not as simple as if the owner is still alive. If you don't have any intentions of keeping that property you might as well sell it and get cash quickly. We have experts who can help you speed up the probate process in Michigan so you can sell your house fast and save yourself from dealing with costly maintenance expenses and legal fees that might pile up in time.
The state of Michigan…
The State of Michigan has a growing population currently standing at 9,922,576 people. Selling your house is the perfect opportunity for you right now.
People in Michigan have been selling there home since its received statehood in 1837.
The capital of Michigan is currently in Lansing, where the lawmakers are always trying to pass new laws in congress to save you money on your taxes when you sell your home.
People have been selling there home here since 1847. When Lansing has been the capital of Michigan Since 1847.
There are so many houses in Michigan for sale. The size of Michigan is 35 square miles.
Selling a house starts with a purchase agreement between the buyer and seller. The Official residential purchase agreement for Michigan can be found on each states realtor board page.
The official site for Michigan can be found here, Michigan.
More Information on the demographics for Michigan can be found on the City Page of Michigan.
The city of Detroit…
Detroit is based out of Wayne County.
The official site for Detroit can be found here, Detroit.
More Information on the demographics for Detroit can be found on the City Page of Detroit.
Detroit is in the following zipcodes: 48209, 48208, 48201, 48207, 48206, 48205, 48204, 48203, 48238, 48239, 48234, 48235, 48233, 48202, 48243, 48214, 48215, 48216, 48217, 48210, 48211, 48212, 48213, 48219, 48228, 48224, 48227, 48226, 48221, 48223, 48222, 48231, 48232, 48244, 48255, 48260, 48264, 48265, 48266, 48267, 48268, 48269, 48272, 48275, 48277, 48278, 48279, 48288
Detroit is located at 42.3834 latitude and -83.1024 longitude.
Other cities in Wayne County we buy in are the following: Livonia, Allen Park, Lincoln Park