Inherited a Property You Don't Really Need
When you inherit a property, maintaining and dealing with its property taxes comes with it. If you don't intend to keep it in the future, it would better to just let it go and get something out of it. Selling a property when the owner has passed is quite different in selling a property if the owner is still alive. Our staff will not only help you with the probate process in Massachusetts but also assist you with the entire selling process from beginning to end.
Stop Foreclosure Before It Happens
If you are facing foreclosure in Massachusetts then stop worrying about it and let us take care of tomorrow. Call us and get that peace of mind you've always wanted. You deserve a break from all of that stress. Call us now so we can help you get funds and pay off those debts and get to walk away from foreclosure with a clean record so you can start a new life for you and your family.
Selling a house the traditional way isn't neccesary for everyone. Working with us you are not required to:
Do any repairs or clean ups.
Waste a lot of time finding a good real estate agent that can actually sell your house fast.
Sign a long term contract that binds you with a real estate agent.
Deal with any paperwork and showings.
Where to Begin In Selling Your Home
It is understandable that you might not even have any idea where to begin with when it comes to selling your house. For most people, they don't even have any experience in real estate. Expect us to help you throughout the entire selling and moving process. We are not only after making a profit from you but we want what's best for you.
We know that you might have been dealing with financial difficulty for some time now and all you want is to find a solution for it. Our main objective is to solve all your real estate problems fast and offer you a fair price for you property so you can focus on your life ahead. Call us now and lets get started in solving your problems together. Our phone number is (866)-350-6769 You can count on us.
Are You Looking To Save Time?
We have been able to help countless of homeowners that needs to sell there house fast for a reasonable price.
Property has Been Poorly Taken Cared of for some time now
Sadly with what had happened with our economy in the recent years, it has been difficult for most homeowners to religiously take care of their homes. Your home might be in such a bad shape that you need to have it repaired first before you can sell it using a typical realtor .
Having to have your house repaired is not only costly but is also time consuming. Your house might be in such a bad shape that its no longer advisable to spend money for major repairs . It might be better to just sell it fast and quick. That is where we can help. We buy houses As-Is, so you don't need to worry about spending dime for repairs and losing time in the process.
There are times that even if you were able to take good care of your house it has many legal encumbrances that will take time to settle before you can even sell your house . Be it liens, code violations, open permits, past taxes and easements you name it. We have expert staff that are well experienced in dealing with any legal issues that might come when it comes to selling your house. Let us take care of it for you. Grab this opportunity as this is the best one you can get on the market today.
Protect Your Future Right Now
Changes happen in your area. Anything can happen and can negatively reflect on the value of your home in Northampton. You may not be a contributor to foreclosure statistics in the neighborhood, but it can impact your market value. Rising crime rates can also prevent you from getting affair price for your home. No matter these roadblocks, we are here to hep. We can assist you to get the best reasonable offer for your home in any market situation.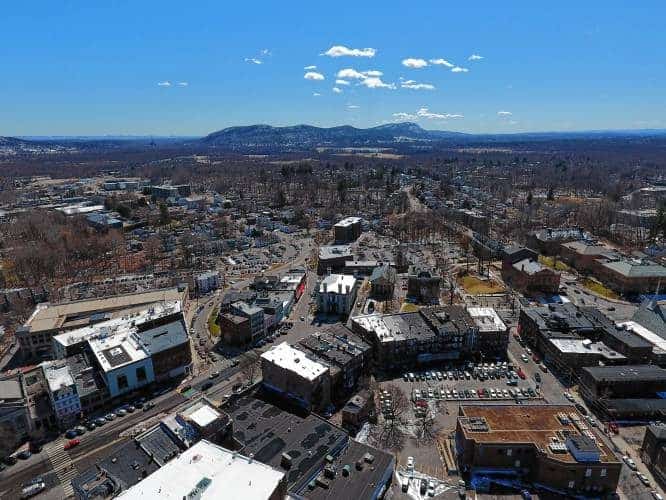 Can't Wait any Longer in Selling Your House in Northampton?
If you plan to get your house on the market in Northampton, then this ASAPCashhomebuyers.com is best for you. You might be thinking that it is a hassle to go through the selling process, but some times that is no other way. There can be a lot of reasons as to why it is the perfect time to put your house for sale.
Initially, the idea of selling your home can be frightening and bothersome. But, if you think about it, more and more families all over the US are in the same situation as you are. Having to put their homes on the market is something a lot of families are considering. When you decided to talk to us, we will help and assist you all through out the entire process.
Sell Your Home in Northampton
We understand the emotions involved in losing your home and this may be the situation you are in right now. We make sure that you get a fair price for your home and we also help our clients get a fresh start on life. Our company provides legal and financial advise if needed– all at no cost.
The state of Massachusetts…
The State of Massachusetts has a growing population currently standing at 6,794,422 people. Selling your house is the perfect opportunity for you right now.
People in Massachusetts have been selling there home since its received statehood in 1788.
The capital of Massachusetts is currently in Boston, where the lawmakers are always trying to pass new laws in congress to save you money on your taxes when you sell your home.
People have been selling there home here since 1630. When Boston has been the capital of Massachusetts Since 1630.
There are so many houses in Massachusetts for sale. The size of Massachusetts is 48.4 square miles.
Selling a house starts with a purchase agreement between the buyer and seller. The Official residential purchase agreement for Massachusetts can be found on each states realtor board page.
The official site for Massachusetts can be found here, Massachusetts.
More Information on the demographics for Massachusetts can be found on the City Page of Massachusetts.
The city of Northampton…
Northampton is based out of Hampshire County.
The official site for Northampton can be found here, Northampton.
More Information on the demographics for Northampton can be found on the City Page of Northampton.
Northampton is in the following zipcodes: 01060, 01062, 01063, 01053, 01061
Northampton is located at 42.3266 latitude and -72.6745 longitude.
Other cities in Hampshire County we buy in are the following: