Moving Out and Moving On
When you move out of your house for a period longer than a year, you are leaving it without an owner. You might have thought of renting it to other people, but who would manage your property like their own? Surely, you had thought long and hard about what to do with your orphaned property. We can help . Consider selling so you don't have to maintain two properties at the same time. Also, this will save you the worries of having to maintain your utility services as well as checking in regularly. Move out and move on. We offer fast tracked processing to make sure you have your cash before you leave.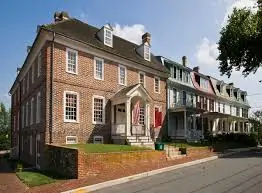 Fast and Dependable
You will be amazed at how fast we can solve your problems. We are not only experienced home buyers in Maryland but we will see to it that the entire process will run as smooth and as fast as possible for you. Not only that, we can also provide you with other solutions if you decide to keep you house.
So, How does the process work?
First provide us with the property address so we can start evaluating the area.
We'll schedule an appointment at your earliest convinience.
We will offer you a non-obligating Cash Offer.
If you accepted our offer we will buy your property for cash in as little as 7 days.
We're Here to Help You
Selling your house in Maryland could be a tedious process. It will take too much of your time and energy. But you don't need to do all of it. We can do it for you. Talk to us and get advantage of our free consultation. It's completely free and will definitely take a great load of work from you. We hope to hear from you soon.
Dividing Assets in Divorce
We are not happy with the divorce statistics. We understand how difficult it is for both parties involved and much more so if there are children involved. So why drag the process of dividing your assets on? Our company specializes in quick and seamless transaction of buying your home. Let's talk.
Homebuyers Can Help You
We know that selling your home in Maryland can be a stressful situation for you. We understand the situation you are going through right now, and we are here for you. We want to provide you with all the proper alternatives so you can make an informed decision. We will work with you through out the entire process, and do our best to provide the answers to all of your questions . We will give our best assessment on your property and financial situation and provide you with an cash offer to purchase your house, under no obligation from you.
Need to Move but Don't have an idea What To Do With an Old Property
Planning to move out of Chestertown because of a new job? Are you having a hard time keeping with your mortgage ? Do you want to move and start a brand new life after a messy divorce? If you've been planning to move in another state or town, the last thing you want to do is just abandon your home and allow it to deteriorate while the property taxes and other expenses build up. Your house has value and getting something in return is what you need.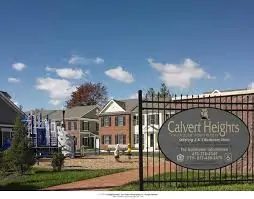 Need to Move But Don't Have An Idea What Do With Your Property
Another common reason why homeowners come to us is because they need to relocate. They simply do not have the time to deal with listing their home for sale before they need to move. By deciding to sell their homes to us in Cash, homeowners can enjoy peace of mind, knowing they don't need to worry about anything in their house. If you are leaving the area, why not leave with a clean slate and cash in your pocket?
Bad Neighbors? Considering Moving House?
Are your lousy neighbors getting on your nerves? No matter the reason, we cater to all specialized needs like yours. We help people who need to relocate. We can help you sell your property in Maryland as quickly as possible so you have funds for your new start.
The state of Maryland…
The State of Maryland has a growing population currently standing at 6,006,401 people. Selling your house is the perfect opportunity for you right now.
People in Maryland have been selling there home since its received statehood in 1788.
The capital of Maryland is currently in Annapolis, where the lawmakers are always trying to pass new laws in congress to save you money on your taxes when you sell your home.
People have been selling there home here since 1694. When Annapolis has been the capital of Maryland Since 1694.
There are so many houses in Maryland for sale. The size of Maryland is 6.73 square miles.
Selling a house starts with a purchase agreement between the buyer and seller. The Official residential purchase agreement for Maryland can be found on each states realtor board page.
The official site for Maryland can be found here, Maryland.
More Information on the demographics for Maryland can be found on the City Page of Maryland.
The city of Chestertown…
Chestertown is based out of Kent County.
The official site for Chestertown can be found here, Chestertown.
More Information on the demographics for Chestertown can be found on the City Page of Chestertown.
Chestertown is in the following zipcodes: 21620,
21690
Chestertown is located at 39.2193 latitude and -76.0684 longitude.
Other cities in Kent County we buy in are the following: Rock Hall