We Buy Homes in Baltimore, Maryland
If you need a quick cash sale for emergency situations, then we are the people to talk to. We buy homes in Baltimore.

Need to Relocate
If you are looking to relocate elsewhere be it because of a new job, wanting to live closer to family and friends or if you have just found a better neighborhood to live in leaving your home exposed is not a great idea. The home is deteriorating and property taxes are piling up. We can buy your house cash, fast and hassle free.
Why Homeowners choose to work with us?
We are able to give a cash advance of up to $10,000 before closing.
We are known to provide a smooth transaction and easy process.
Our dedicated team closed over 750 transaction since 2010.
We donate 10% of our profits to charity.
Don't Allow Delays, it's Costly
You would want to sell your house as quickly as possible; you know that. But as homeowners, sometimes it's so hard for us to find the right buyer with the right price. And you have to race against time as you are trying to deal with problems such as increasing loans or foreclosure notices that stays with you until you sold the house. We understand what you're going through. And so, we try to make everything easier for you.
We don't want you to suffer from the irreversible consequences of having your house foreclosed. In the state of Maryland, other than losing your home, a foreclosure record in your name can also affect your credit score for the next seven years. When you try to apply for a loan or credit card, you will be automatically denied because of your foreclosure record. Not only that, you are also not able to buy another house in Baltimore for the next five years. The effects are long-term and irreversible. So you have to make sure that you don't suffer that, and we are here to help you avoid foreclosure .
Don't Prolong Your Misery, Sell Your House Quickly
We are a reliable home buyer in the state of Maryland. Therefore, we can guarantee you a great experience when it comes to selling your house, condo, duplex, or flat. You don't need to hassle yourself in looking over multiple real estate brokers just to be able to find the best one for you, just to wait for another few months to actually have your house sold. With us, you will be able to immediately get cash for your property, no matter the location, condition or equity involved. Give us a call, it's worth it.
About us
We are dedicated in what we do. We have been doing this for years and have helped countless families to date. We are ready to offer you cash for your house now!
We are not after commissions. Buying your house AS IS will save you a lot of time and money. You don't have to deal with bank transfers and tedious repairs . We would like this process to be hassle-free for you. You can move on with life with enough funds in the bank!
Trying to Get Your House Off the Baltimore, Maryland Market Fast?
Is your house in the Baltimore market for quite some time now and you're still not sure when it's going to be sold? We have the best option and solution for you. Call us and we will be able to help you sell your house for a fair price, no matter what condition or equity is involved. Call us now.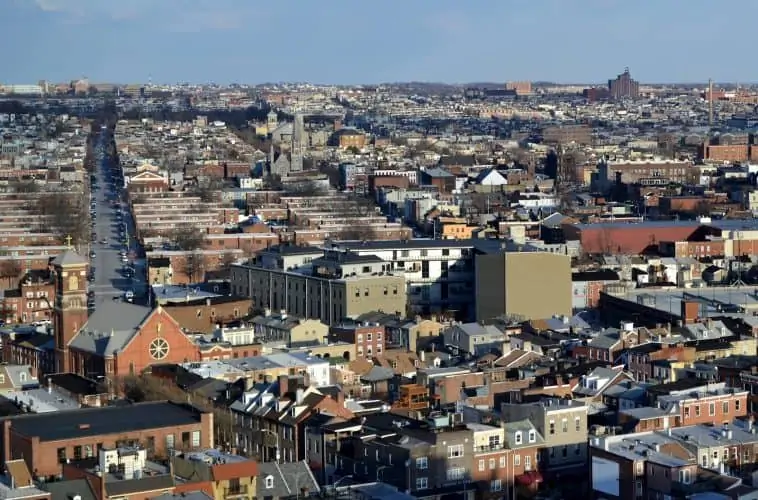 Can't Wait any Longer in Selling Your House in Baltimore?
If you plan to get your house on the market in Baltimore, then this ASAPCashhomebuyers.com is best for you. You might be thinking that it is a hassle to go through the selling process, but some times that is no other way. There can be a lot of reasons as to why it is the perfect time to put your house for sale.
Initially, the idea of selling your home can be frightening and bothersome. But, if you think about it, more and more families all over the US are in the same situation as you are. Having to put their homes on the market is something a lot of families are considering. When you decided to talk to us, we will help and assist you all through out the entire process.
Move On Without Looking Back
When relocating to another city or state, we usually want to be able to completely move on without the need to go back and forth. The problem is, when you're a homeowner trying to sell your house in Baltimore, you can't help but worry about all the things that go along with selling your house, even if you are already living in a different place. Don't let that hinder you from moving on completely towards your new life. We can help you. Through our services, we will be able to help you sell your house as quickly as possible, and have cash in hand, even before you move out of town. Call us now!
The state of Maryland…
The State of Maryland has a growing population currently standing at 6,006,401 people. Selling your house is the perfect opportunity for you right now.
People in Maryland have been selling there home since its received statehood in 1788.
The capital of Maryland is currently in Annapolis, where the lawmakers are always trying to pass new laws in congress to save you money on your taxes when you sell your home.
People have been selling there home here since 1694. When Annapolis has been the capital of Maryland Since 1694.
There are so many houses in Maryland for sale. The size of Maryland is 6.73 square miles.
Selling a house starts with a purchase agreement between the buyer and seller. The Official residential purchase agreement for Maryland can be found on each states realtor board page.
The official site for Maryland can be found here, Maryland.
More Information on the demographics for Maryland can be found on the City Page of Maryland.
The city of Baltimore…
Baltimore is based out of Baltimore County.
The official site for Baltimore can be found here, Baltimore.
More Information on the demographics for Baltimore can be found on the City Page of Baltimore.
Baltimore is in the following zipcodes: 21218, 21211, 21210, 21213, 21212, 21215, 21214, 21217, 21216, 21231, 21230, 21239, 21251, 21209, 21202, 21206, 21207, 21205, 21226, 21201, 21223, 21224, 21225, 21229, 21203, 21233, 21235, 21241, 21263, 21264, 21270, 21273, 21275, 21278, 21279, 21280, 21281, 21282, 21284, 21285, 21287, 21288, 21289, 21290, 21297, 21298
Baltimore is located at 39.3051 latitude and -76.6144 longitude.
Other cities in Baltimore County we buy in are the following: Kingsville, Overlea, White Marsh