What We Can Do For you
We assist home owners sell their home as quickly as possible, no matter the situation or condition your property may be in. If you have looked around for a solution, you'll find that there are many options out there that are not really a great idea. You are safe with us. We will make sure to offer you a fair price for your home in Cedar Rapids. Our phone number is (866)-350-6769 or fill out the form above and lets get started.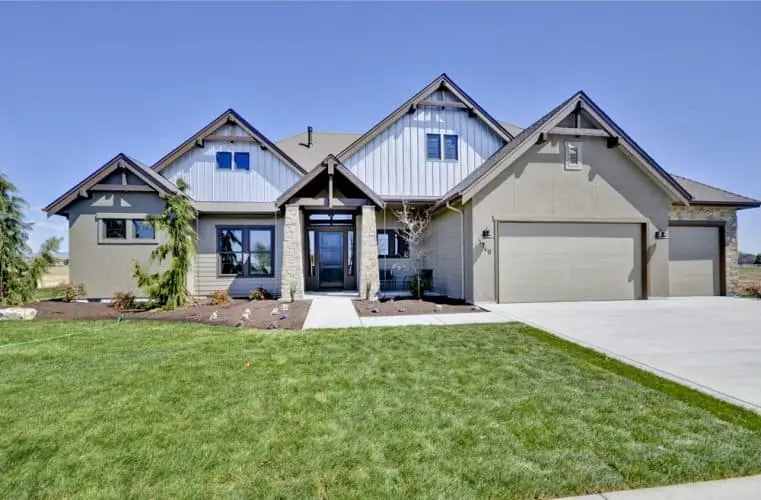 Splitting Assets Due to Divorce.
If a couple fells that their marriage is on shaky ground, and they can't fix it anymore, then divorce is their best option. Then they will build a new set of problems. Because once you and your spouse make the decision to divorce, you need to start thinking about how to divide the property you accumulated during your marriage. It can be as simple as household goods and personal items, or as complicated as real estate, investments, and retirement accounts. You and your spouse have a choice. You can create a fair and amicable property division settlement ,we will help you
sell your home in the easiest and fastest way possible.
When you work with a reputible cash home buyer, you can be sure that:
We Will treat you with honesty.
We will find a solution to your problem and you'll have cash in your hands in no time.
Our offer is solid and we will not change the price or closing date.
We will take that burden of your shoulder, so that you are able to move on with your life.
Property is in Poor Condition Making it Difficult to Sell
You might have neglected some part of your house that needed repairs in the past. Now dealing with it not only may cost you a lot but is also time consuming. Time that you might not have right now. If you need cash and you need to sell your house . We will buy it from you As-Is. It will save you a lot of time as you won't be dealing with the repairs before you can sell your house. We will take it off you hands as quickly as possible so you can start dealing with other more important things in life.
There are times that even if the property is in great shape there are legal issues that needs to be addressed. We are experts in dealing with any legal problems that your property may have such as code violations, open permits, due taxes and easements. Trust us and we will take care of it for you.
Foreclosure? Walk Away Unscathed
Is foreclosure threatening the roof over your head? It won't stop there. Further down the road, it will also destroy your financial capability and career potentials– for the next seven years. So rid yourself of those looming dark clouds and find hope for a better tomorrow. We can help you move onto the next stage of your life with positive prospects. Now serving Iowa in its entirety . Call us today if you or your loved one needs help.
We Buy Homes in Cedar Rapids
Do not expose yourself to predatory lending. Do not sign up for excessive interests just because you need cash. If you have been contemplating selling your home to answer your family's needs, call us so we can discuss your options. We offer legal and financial advisors, no matter your circumstances are.
Need to Move but Don't have an idea What To Do With an Old Property
Planning to move out of Cedar Rapids because of your job? Are you behind in your mortgage payments ? Do you want to transfer or move and start a brand new life after a divorce? If you've been wanting to move in another state or town, the last thing you want to do is just abandon your home and allow it to deteriorate all while the property taxes and other expenses build up. Your house has value and getting some thing in return is what you need.
Assets and Divorce
When dealing with divorce, not only are you departing from your partner for a long time, you will also be departing from the properties that you shared together for the past couple of years – that includes your house. For some, it could be a good thing but for many, this is painful. That is why the process should not be prolonged and the easiest way is to be able to sell your house fast. We understand what you're going through and we want to help you.
In Financial Difficulties?
Selling your house can free up much needed cash quickly. If you are in serious financial difficulty and have already exhausted other means of financial support, selling your house might be the only viable option you can make. When you are dealing with too much debt not only is it draining, most of the time it can affect your performance. Be it your performance at work or how you might end up dealing with your relationship with your family. If you have already missed payments and is under the threat of foreclosure talk to us. We have solutions to help you save your house or at least get the most cast out of it.
The state of Iowa…
The State of Iowa has a growing population currently standing at 3,123,899 people. Selling your house is the perfect opportunity for you right now.
People in Iowa have been selling there home since its received statehood in 1846.
The capital of Iowa is currently in Des Moines, where the lawmakers are always trying to pass new laws in congress to save you money on your taxes when you sell your home.
People have been selling there home here since 1857. When Des Moines has been the capital of Iowa Since 1857.
There are so many houses in Iowa for sale. The size of Iowa is 75.8 square miles.
Selling a house starts with a purchase agreement between the buyer and seller. The Official residential purchase agreement for Iowa can be found on each states realtor board page.
The official site for Iowa can be found here, Iowa.
More Information on the demographics for Iowa can be found on the City Page of Iowa.
The city of Cedar Rapids…
Cedar Rapids is based out of Linn County.
The official site for Cedar Rapids can be found here, Cedar Rapids.
More Information on the demographics for Cedar Rapids can be found on the City Page of Cedar Rapids.
Cedar Rapids is in the following zipcodes: 52404, 52405, 52402, 52401, 52411, 52403, 52406, 52407, 52408, 52409, 52410, 52497, 52498, 52499
Cedar Rapids is located at 41.9667 latitude and -91.6781 longitude.
Other cities in Linn County we buy in are the following: Marion