Recognized Home Buyers in Indiana
Things happen – that's how life is. As for Forrest Gump famous saying, "shit happens". That's life, and we ought to accept it head on and face up. We understand what you are going through. Whether you are facing foreclosure , a serious debt or you need to move out to another state or country, we are here to help you deal with it. We will pay for your house in cash in just a matter of days after our assessment. We will not waste your time in a time-consuming process. We want to make it easy for you. We understand, therefore, we want to get you up and going to a better place in your life.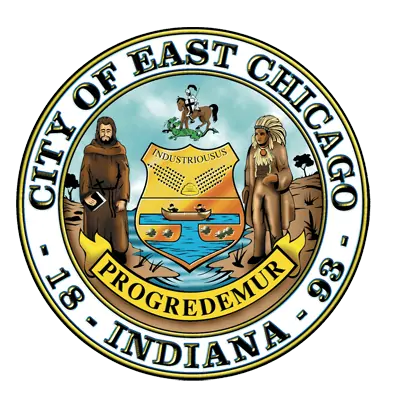 Proven and Credible
This might sound unbelievable but we are experts in providing solutions to people who are in need to get rid of their properties fast and easy by offering a 100% cash offers no matter what their situation is. Let us be the one to do all the job for you and have this one less worry to deal with. We can even assist you in finding a new home quickly so that you can transfer as smoothly as possible from one place to another. has helped countless of families and individuals. Trust us and we will do it for you..
It's not all about money. We won't force you into changing address if you are not ready. With our quick and efficient services we will help you get out of the bad situation that you might be facing right now.
Selling a house the traditional way isn't neccesary for everyone. Working with us you are not required to:
Do any repairs or clean ups.
Waste a lot of time finding a good real estate agent that can actually sell your house fast.
Sign a long term contract that binds you with a real estate agent.
Deal with any paperwork and showings.
Property has Been Poorly Taken Cared of for some time now
Sadly with what had happened with our economy in the recent years, it has been difficult for most homeowners to religiously take care of their homes. Your home might be in such a bad shape that you need to have it repaired first before you can sell it using a typical realtor .
Having to have your house repaired is not only costly but is also time consuming. Your house might be in such a bad shape that its no longer advisable to spend money for major repairs . It might be better to just sell it fast and quick. That is where we can help. We buy houses As-Is, so you don't need to worry about spending dime for repairs and losing time in the process.
There are times that even if you were able to take good care of your house it has many legal encumbrances that will take time to settle before you can even sell your house . Be it liens, code violations, open permits, past taxes and easements you name it. We have expert staff that are well experienced in dealing with any legal issues that might come when it comes to selling your house. Let us take care of it for you. Grab this opportunity as this is the best one you can get on the market today.
Moving Elsewhere
You may have many reasons as to why you may need to move elsewhere out of your Indiana home, from getting a better job opportunity from a different place to wanting to live closer to your love ones, whatever your reason may be, selling your house fast is your main concern right now. If you are looking to sell your house fast look no further. We can buy your home fast and hassle free.
Prevent Foreclosure and Save Your Credit
Stop foreclosure before it hits you! Not only is foreclosure one of the worst thing that can happen to you, but it also affects your life in general in such a negative way that it stops you from recovering. A foreclosure in can affect your credit score for as long as six to seven years. Not only that, it also exposes you to predatory lending as a last resort. It not only deprives you of your home but will stop you from getting a new one for a minimum of five years. Prevention is better than cure – call us today.
Unwanted Property that they have Inherited
Suddenly, you might be face with having to deal with maintenance cost and legal fees because you have inhered some property and have no intention of keeping it. It is better to sell the house and save yourself from dealing with these things. Selling a property after the owner has passed away is even more complicated. Our expert staff can help you expedite the probate process in Indiana, so you can sell quickly and hassle free.
What We Can Do For you
You maybe worried about a lot of things. Things such as buyers who may want to purchase your home at an insanely low price. More so, real estate agents may even persuade you into selling your home at a lower price due to its condition and shape so that they can use that as a leverage when to comes to negotiating with possible buyers. You may not have much time in hand, that is why you might become too eager to sell your house at a price that is not even half of its value in the market. We are here to help you solve all your problems when it comes to selling your house. Don't fall into this traps and let us help you get the most amount possible out of your home.
The first instance that you've thought about selling your house can be quite stressful since you may not have any idea how to even start. No need to worry as our professional and accommodating staff will help you go throughout the entire selling and moving process. In addition to us buying your house in cash, we can help you with your moving expenses as well once we have purchased your home.
We Are Top Home Buyers in Indiana
Our main objective is for you to be able to complete your sale as fast as possible without cutting your home's price. Don't be a victim of predatory lending and other abusive businesses who are out to make a buck out of people's misery. Whatever your situation is, we are here to help make things better.
A Lot Factors Can Be Reasons To sell Fast
You might have pending legal issues regarding your house that is making it way difficult to sell.
There are instances that yes the house is in great shape however there might be problems with it's legal aspects that makes it harder for you to sell the house. We will take care of any code violations, past taxes, open permits etc. that your house may have. We will purchase your house As Is. All legal issues for your home will be handled by us so that we can have your home sold as quickly as possible.
The state of Indiana…
The State of Indiana has a growing population currently standing at 6,619,680 people. Selling your house is the perfect opportunity for you right now.
People in Indiana have been selling there home since its received statehood in 1816.
The capital of Indiana is currently in Indianapolis, where the lawmakers are always trying to pass new laws in congress to save you money on your taxes when you sell your home.
People have been selling there home here since 1825. When Indianapolis has been the capital of Indiana Since 1825.
There are so many houses in Indiana for sale. The size of Indiana is 361.5 square miles.
Selling a house starts with a purchase agreement between the buyer and seller. The Official residential purchase agreement for Indiana can be found on each states realtor board page.
The official site for Indiana can be found here, Indiana.
More Information on the demographics for Indiana can be found on the City Page of Indiana.