If You Are Moving Outside of State
Do not let the paperwork daunt you. We can help you get a quick cash offer with a fair price for your home in Illinois. Get your cash even before you move out. Call us today.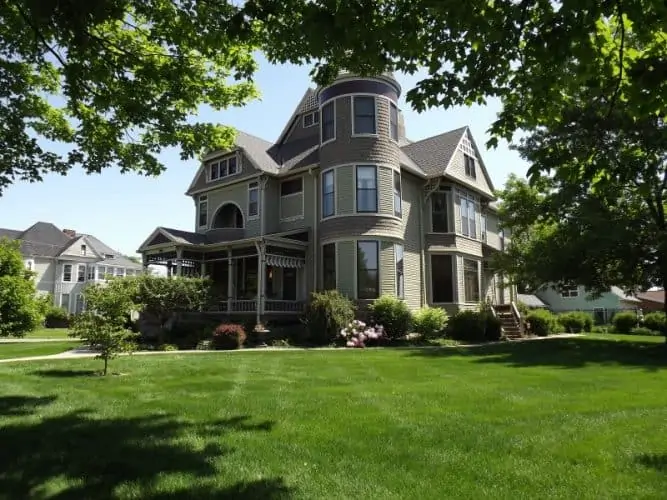 Prevent Foreclosure
Getting foreclosed on is not the worst thing to happen to you, it is the start of the worst seven years. If you will allow foreclosure to happen to you in Illinois, then you will lose your credit rating and your credit score that you've worked so hard to protect will be affected. This will reflect on everything from cable services to possible loan applications. So if you are facing foreclosure, call us.
If you plan to Sell through a traditional real estate agent it will eat much of your time simply because the real estate agents needs to:
List the house in the MLS.
Wait for potential buyers to notice your house.
Negotiate with potential buyers back and forth until both parties agree on the price.
Wait for inspection reports.
Address all the findings found from the inspection.
Wait for title search and estoppels letter.
Wait for bank to approve financing.
Wait and decide on a closing date with the title company.
Deal with any other situations that may arise during the sale.
Property in Poor Condition making it impossible to Sell
Sometimes we tend to neglect having to do minor repairs in our home that if you sum them all up, might lead you to have major repairs when you need to sell your house . Selling a house that needs a lot of attention and that is in bad shape would not yield much profit. You may need to have them repaired first before you can even put your home up for sale. No need to worry. We buy houses as-is. There is no need to worry about the amount of money you need to spend for repairs or the length of time you need to wait, we can take it off your hands fast and hassle free.
Don't Leave Your Home Unattended. Sell it Before You Move
When you are out and away from the city, it's not easy to sell a house. Maybe you have reasons to move out right away, so we cannot blame you if that is your decision. However, you have to know that we have an option for you. We can help you sell your house and get cash on hand before you move out. We can do it for you.
Splitting Assets Due to Divorce.
If a couple fells that their marriage is on shaky ground, and they can't fix it anymore, then divorce is their best option. Then they will build a new set of problems. Because once you and your spouse make the decision to divorce, you need to start thinking about how to divide the property you accumulated during your marriage. It can be as simple as household goods and personal items, or as complicated as real estate, investments, and retirement accounts. You and your spouse have a choice. You can create a fair and amicable property division settlement ,we will help you
sell your home in the easiest and fastest way possible.
Sell Your Illinois House in a Quick Manner
Letting go of your house is more like letting go of a family member. You lose a part of yourself as there are parts of your memories that will remain in that house. But there are circumstances that we cannot avoid, which will lead us to that difficult decision.
We can help you in selling your Illinois house. We assess your property in just a matter of days and offer you cash payment for the property that you are trying to sell. We have been acknowledged in the industry that we work in and we have been doing this for years. We want to help you. Contact us right away.
Inherited a Property You Don't Really Need
Did you just inherit a property from someone who just passed away? Selling a property when the owner has already passed is not as simple as if the owner is still alive. If you don't have any intentions of keeping that property you might as well sell it and get cash quickly. We have experts who can help you speed up the probate process in Illinois so you can sell your house fast and save yourself from dealing with costly maintenance expenses and legal fees that might pile up in time.
We're Here to Help in All Your House Selling Concerns
Many of the clients we've had felt ashamed and guilty when we know that they shouldn't be. We all makes mistakes and although we made decisions that might have affected our lives badly, as they say, everything happens for a reason. Know that whatever your reason is for selling your house, if you're going through tough times for example, we totally understand. And we have dedicated our lives in helping homeowners like you stand back on their feet through our services.
How to Avoid Ruining Your Credit Record Due to Foreclosure?
Are you aware of the law in Illinois that if you have foreclosure in your name, you will not be able to buy a house for the next five years? You will also have an extra hard time in getting loans or credit card applications approved because of a black mark in your credit record? This is why you have to avoid foreclosure at all cost, in any way. And we have the perfect solution for you. Call us now!
The state of Illinois…
The State of Illinois has a growing population currently standing at 12,859,995 people. Selling your house is the perfect opportunity for you right now.
People in Illinois have been selling there home since its received statehood in 1818.
The capital of Illinois is currently in Springfield, where the lawmakers are always trying to pass new laws in congress to save you money on your taxes when you sell your home.
People have been selling there home here since 1837. When Springfield has been the capital of Illinois Since 1837.
There are so many houses in Illinois for sale. The size of Illinois is 54 square miles.
Selling a house starts with a purchase agreement between the buyer and seller. The Official residential purchase agreement for Illinois can be found on each states realtor board page.
The official site for Illinois can be found here, Illinois.
More Information on the demographics for Illinois can be found on the City Page of Illinois.