Are you in a Hurry to Sell Your House Fast in Caldwell?
If you come to us, we can buy your house directly, As-Is, for cash and most importantly hassle-free. No need to pay for commission as you will if you deal with a real estate agent , no need to spend anything for repairs and home improvements and no need to wait for bank approval for loan. We offer fast and simple solution for you.
Property owners all over the country goes to us if they need to sell their properties fast. Some of the most common reasons are:
Pre-empt Foreclosure AT ALL COSTS!
Is your home in Idaho on the brink of foreclosure ? Now is a good time to call us and bring us in to help ! Foreclosures are not as simple as handing the keys to the bank. It is the same as writing your future with a red ink. Foreclosure is a death sentence to your financial future. You can not purchase another home far at least five years and your credit will be clinging on to dear life for at least the next seven years. Who would want that? A simple phone call can save your financial future. Dial (866)-350-6769
If you plan to Sell through a traditional real estate agent it will eat much of your time simply because the real estate agents needs to:
List the house in the MLS.
Wait for potential buyers to notice your house.
Negotiate with potential buyers back and forth until both parties agree on the price.
Wait for inspection reports.
Address all the findings found from the inspection.
Wait for title search and estoppels letter.
Wait for bank to approve financing.
Wait and decide on a closing date with the title company.
Deal with any other situations that may arise during the sale.
For More Details
Find out how you can sell your Caldwell home quick. Give us a ring at (866)-350-6769, or through the contact form. Our real estate experts will contact you within 24 hours to discuss your needs and provide you with a no-strings attached consultation.
This is What We Do
We get it, going through the entire selling process of a house can be too overwhelming especially if you don't have any experience in real estate. No need to worry as we have experienced and professional staff ready to help you from beginning to end. We can also help you with your moving expenses if you choose to sell your house to us.
Are you on the process of moving out and selling your house? We can help you. We offer services that will provide you with enough knowledge in the process of selling your house. We also offer cash for your house that will help you in your move.
Selling a house is definitely not an easy task. And we understand that you are worried about everything going wrong. We know that you decided to sell your house for unavoidable circumstances and we want to help you. We don't want you to end up down pricing your precious home just to be able to sell it. We offer to buy your house in cash, on a fair price based on the assessment that we make. This way, you get the money that you need and you get out of the situation you are in, on the soonest time possible.
Need Help With Dividing Assets During Divorce?
We understand the frustrations and grief of divorce — it is the death of a marriage. We can help ease your frustration by helping you liquidate and divide your largest joint investment: your home. Our fast tracked processing will reduce the time it takes to deal with paperwork and give you more time to focus on other priorities.
Moving Out and Moving On
Do you know someone who is facing foreclosure? Or someone that needs funds so that they can move out? Send them to us so we can help them out. A foreclosure has dire results on a person's credit report, let alone a family's future. A move to another state while setting up a real property sale means you can only speak to your agents on scheduled time and will need to follow up on showings and other complexities of selling a home. Stress no more, we can help you get your funds by selling your home in Idaho even before you move out. Call us now!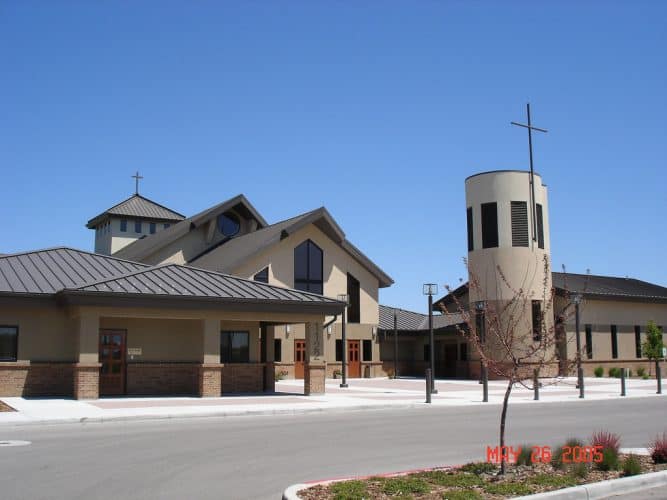 Sell Your Home Before You Move
The movers are here. You are moving to a new home in another part of the country. But you still haven't sold your old house at Caldwell? We've got you covered! We know all about the headaches of micromanaging the selling of your home while living elsewhere. We can help you get things going and guide you in the right direction. This way, you'd have sold your house and have cash on hand even before moving out.
It's not always you!
Predatory lending has victimized a lot of people. The economy had its highs and lows and properties had decreased in value, so fast. In these rough times, we are here to help you stand up from a fall and get you moving again. There are hundreds of home owners who have been greatly affected by the economy, the bank or bad investment advice from a financial adviser that we were able to assist.
We can certainly give aid to your existing dilemmas by purchasing your house fast for cash. can help by assuming your mortgage payments , taking care of needed negotiations with the bank, or using innovative ways to solve your real estate concerns in Caldwell no matter what the condition is or location of your home.
The state of Idaho…
The State of Idaho has a growing population currently standing at 1,654,930 people. Selling your house is the perfect opportunity for you right now.
People in Idaho have been selling there home since its received statehood in 1890.
The capital of Idaho is currently in Boise, where the lawmakers are always trying to pass new laws in congress to save you money on your taxes when you sell your home.
People have been selling there home here since 1865. When Boise has been the capital of Idaho Since 1865.
There are so many houses in Idaho for sale. The size of Idaho is 63.8 square miles.
Selling a house starts with a purchase agreement between the buyer and seller. The Official residential purchase agreement for Idaho can be found on each states realtor board page.
The official site for Idaho can be found here, Idaho.
More Information on the demographics for Idaho can be found on the City Page of Idaho.
The city of Caldwell…
Caldwell is based out of Canyon County.
The official site for Caldwell can be found here, Caldwell.
More Information on the demographics for Caldwell can be found on the City Page of Caldwell.
Caldwell is in the following zipcodes: 83607, 83605
Caldwell is located at 43.6458 latitude and -116.6595 longitude.
Other cities in Canyon County we buy in are the following: Nampa