Selling Your House Fast in Marietta, Georgia? No Problem.
What is the reason you're selling your house? Whatever it is, we are ready to help you. With just one phone call, we will be there to assist you in all the processes and make sure that your house is sold in cash for a fair price, in just a matter of days.
Does Your Property Seem Unsellable?
Maintaining a house is not easy. Every year, there are so many maintenance that needs to be kept and there are so many repairs that has to be done to keep your house in a good shape. Sometimes, we are to busy to do this and our house's condition may deteriorate over the year. This is most true for houses that has been abandoned and left. The challenge comes in when you are trying to sell a house in its worn out condition. But with us, this is not a problem. We buy houses in any condition for a fair price. We assess your property and give you the price based on our assessment. And we offer to buy your house, in cash. Call us today, to know more.
Feel free to contact us for any question regarding:
The process of offering you a cash offer.
How we help homeowners prevent foreclosure in Marietta.
Our company and the way we conduct our business.
Any type of question you have that hasn't been answered yet.
Call Us Now!
Are you trying to decide whether or not to sell your home in Marietta? Or are you simply exploring your options before you decide? Either way, we can help you. Contact us for a free consultation. And when we say it's free, it's totally free – no fees whatsoever. Our professional and friendly real estate experts will be in touch within 24 hours and will be there to give you sound advice on all your inquiries. They will also discuss with you our free services and the options you have in selling your house. We are also ready to purchase your house for cash right away. Whatever you decide, we have all the things needed to back you up and help you move forward into a better future.
Hurry! Act now, and you won't regret it. Move forward and move on to a better future by having the financial freedom that you want the most. Contact us at (866)-350-6769 or sign up for free consultation now!
Stop Foreclosure Before It Happens
People who understand how foreclosure can affect their lives are right to be afraid of it. Foreclosures can affect all aspects of your life. It stays on your record for at least seven years. It also reduces the offers from banks to even utility services. It can also impact your employment. Say no to foreclosure in Georgia by stopping it on its tracks. We can help you process a quick sale of your home and resolve this quickly.
What Do We Have to Offer?
As you might already know, we buy houses in Marietta. We are known for buy houses quickly, for a very fair price. But aside from that, we also have additional services to help you more in your quest to sell your house . We have a group of friendly and competent home-selling experts who are ready to provide assistance in credit counseling as well as helping you move out of your house, once it is sold. We also have connections to legal services which will help you further, especially in the legal aspects of selling your house. So as you can see. We have it all for you. Call us now to learn more.
Need Help With Dividing Assets During Divorce?
We understand the frustrations and grief of divorce — it is the death of a marriage. We can help ease your frustration by helping you liquidate and divide your largest joint investment: your home. Our fast tracked processing will reduce the time it takes to deal with paperwork and give you more time to focus on other priorities.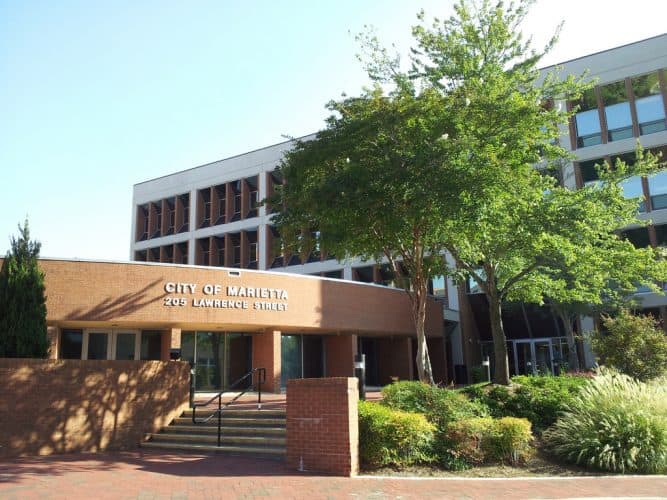 We Are Here To Help You Out Anytime
With years of expertise under our belts plus the experiences of passionate individuals working with us, we offer customized solutions to every situation. We understand that every circumstances and situation is unique on its own. There are no two cases that are alike. This is where our expertise comes in– call us at (866)-350-6769 or leave us a note through our contact form so you can start exploring your options about selling your home in Georgia.
Dividing Your Assets in Divorce
Divorce has risen to astounding numbers, and more and more American families find themselves dealing not only with the stresses of divorce but also with the legalities of having to divide joint assets. This is where we can help. We make sure to provide you with an option to dispose of your home and be able to divide your assets as quickly as possible. Let us worry about the paperwork while you focus on more important things like healing and planning a fresh start.
The state of Georgia…
The State of Georgia has a growing population currently standing at 10,214,860 people. Selling your house is the perfect opportunity for you right now.
People in Georgia have been selling there home since its received statehood in 1788.
The capital of Georgia is currently in Atlanta, where the lawmakers are always trying to pass new laws in congress to save you money on your taxes when you sell your home.
People have been selling there home here since 1868. When Atlanta has been the capital of Georgia Since 1868.
There are so many houses in Georgia for sale. The size of Georgia is 131.7 square miles.
Selling a house starts with a purchase agreement between the buyer and seller. The Official residential purchase agreement for Georgia can be found on each states realtor board page.
The official site for Georgia can be found here, Georgia.
More Information on the demographics for Georgia can be found on the City Page of Georgia.
The city of Marietta…
Marietta is based out of Cobb County.
The official site for Marietta can be found here, Marietta.
More Information on the demographics for Marietta can be found on the City Page of Marietta.
Marietta is in the following zipcodes: 30060, 30062, 30064, 30067, 30008, 30006, 30007, 30061, 30063, 30065, 30069, 30090
Marietta is located at 33.9532 latitude and -84.5420 longitude.