Inherited a property and don't really know what to do…
Sometimes inheriting a property can be a lot of work, mainly because you have to suddenly deal with the maintenance and taxes that comes with it. If you don't have any intentions of keeping the property, it might be best to sell it. We will buy the house in cash and take the problem away from you. This will save you from having any costly maintenance or high legal fees that can start to accumulate in time.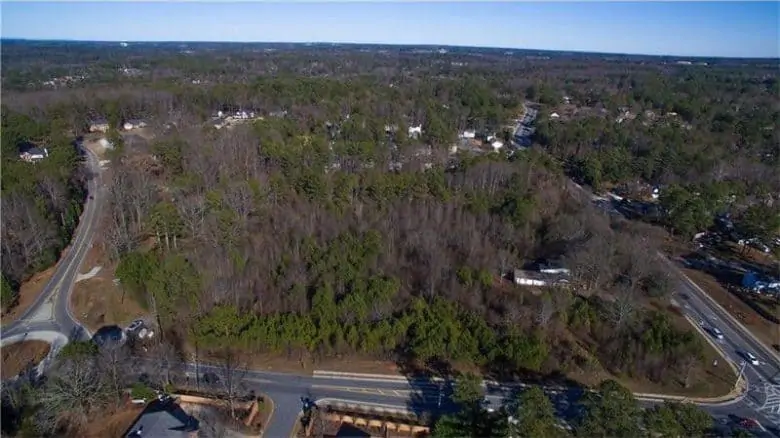 Getting Divorced is Not Easy. Let us Help You
No one ever wants to get a divorce . You surely didn't walk down the aisle thinking that one day you will be separated from your partner. It's always a painful experience. Another painful experience that comes with it is dividing your assets between you and your partner, so much more if you have a house. Selling your house can take time, and it will just prolong your suffering. We can help you ease the discomfort and pain during the process.
Your satisfaction from our services is of great importance to us.
With our company you will never suffer from hidden fees or real estate commissions.
We can close on your house quickly, sometimes within 7 days.
You are not required to do any repairs or clean ups whatsoever.
We are able to offer you the best price and surpass any offer you already have.
Call us anytime at (866)-350-6769
Moving Out of State? Sell Your Home
We can process your sale transaction in as little time as possible so you can have your cash before you move.
Property in Poor Condition making it impossible to Sell
If you have neglected your house for some time now it might be impossible for you to sell it. You may need to attend to all parts of the house that is affected and have it repaired first. Not only it will cost you money it will also take time to finish. Sometimes you just don't have extra money or the time to deal with it. We buy houses as-is. You don't have to worry about spending anything on repairs . We can get your house off your hands as quickly as possible and help you all throughout the entire selling process.
Be Able to Sell Your House Before Moving
No matter what your reason is for relocating, one thing is for sure – you want to do it fast. You would want to sell your house before you move out. And we can help you. We will walk you through the process and help you with all of the paperwork so that you will be able to sell your house in cash, even before moving out to a different city and a new life.
How We Can Help You
Our relationship does not stop in shopping for your Lawrenceville home, we are committed in serving you and your loved ones recover your lives with dignity and respect. Based on your needs and current situations, our real estate experts can assist you in finding that new house or point you to the right direction in finding proper legal advise and financial counsel. Our objective is to find a financial solution where everyone is a winner.
Unable to Sell Your Property Due to its Poor Condition
You may have neglected some parts of you home that now needs major repairs thus making it difficult to sell. Or maybe it is better to just buy a new home elsewhere since it might be too much of an inconvenience for you to deal with the repairs. Our friendly staff will help you with the entire selling process the fastest time possible. This is a very good option for you to take, especially if you have already bought a new property somewhere else and you need to sell your old home fast. We will buy your home As-Is, so there is nothing else that you need to think about such us needing to have your home repaired first or any problems that you might encounter when you decided to deal with a real estate agent to sell your home.
There are times that even if a house is in great shape it can still be swamped with so many legal issues and encumbrances that is make it almost impossible to sell. Our experts staff will be the one to take care of any liens, code violations, open permits, past taxes and easements for you so you can have your property sold as quickly as possible. You don't have to deal with any legal issues when it comes to selling your property, let us deal with it for you.
In Financial Difficulties?
Selling your house can free up much needed cash quickly. If you are in serious financial difficulty and have already exhausted other means of financial support, selling your house might be the only viable option you can make. When you are dealing with too much debt not only is it draining, most of the time it can affect your performance. Be it your performance at work or how you might end up dealing with your relationship with your family. If you have already missed payments and is under the threat of foreclosure talk to us. We have solutions to help you save your house or at least get the most cast out of it.
The state of Georgia…
The State of Georgia has a growing population currently standing at 10,214,860 people. Selling your house is the perfect opportunity for you right now.
People in Georgia have been selling there home since its received statehood in 1788.
The capital of Georgia is currently in Atlanta, where the lawmakers are always trying to pass new laws in congress to save you money on your taxes when you sell your home.
People have been selling there home here since 1868. When Atlanta has been the capital of Georgia Since 1868.
There are so many houses in Georgia for sale. The size of Georgia is 131.7 square miles.
Selling a house starts with a purchase agreement between the buyer and seller. The Official residential purchase agreement for Georgia can be found on each states realtor board page.
The official site for Georgia can be found here, Georgia.
More Information on the demographics for Georgia can be found on the City Page of Georgia.
The city of Lawrenceville…
Lawrenceville is based out of Gwinnett County.
The official site for Lawrenceville can be found here, Lawrenceville.
More Information on the demographics for Lawrenceville can be found on the City Page of Lawrenceville.
Lawrenceville is in the following zipcodes: 30046, 30042, 30049
Lawrenceville is located at 33.9524 latitude and -83.9930 longitude.
Other cities in Gwinnett County we buy in are the following: Peachtree Corners, Duluth