Moving soon? Sell Your Home Before Leaving
Not all reasons for selling a home has to be "bad". It can also be good like that new job offer you've got. It might involve moving across the globe or out of state and if it does then now is the time to sell your home in Georgia. Opportunities come unexpectedly so let us help you sell your home in a quick and easy process at a fair price.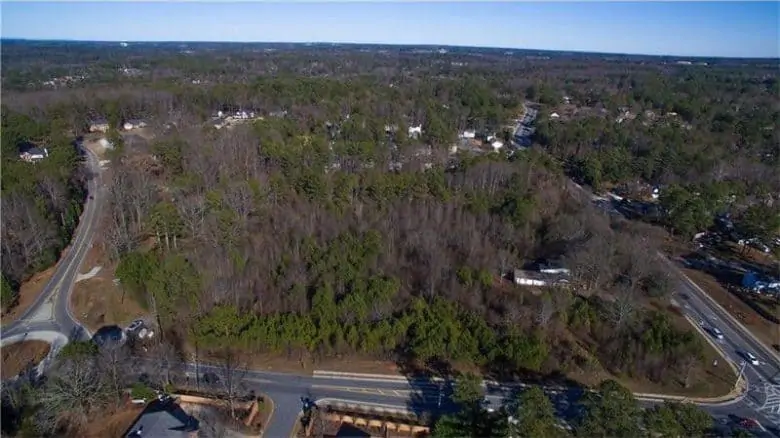 Moving Out? Sell Your Home
Selling doesn't have to be time consuming. Our company can help you move on by taking your worries off your plate. We buy properties in Georgia, and if you are moving we can help you with your relocation. Liquidate your current asset and acquire a new home with us.
We work really hard to create a win win situation. Here is why more and more homeowners choose to work with us:
You work directly with the end buyer with no middle men.
You are not paying anything upfront and there are no commissions or fees involved.
You don't have to worry about repairs.
You don't need to worry about locating a competent real estate agent.
No need to deal with showings and keeping the house at good shape all the time.
How We Can Help You
Our relationship does not stop in shopping for your Georgia home, we are committed in serving you and your loved ones recover your lives with dignity and respect. Based on your needs and current situations, our real estate experts can assist you in finding that new house or point you to the right direction in finding proper legal advise and financial counsel. Our objective is to find a financial solution where everyone is a winner.
What We Can Do For you
How many times does an individual sell a home or a property during their lifetime? Most of us don't have any experience selling a house. It is a long drawn out process that requires a lot of work and a lot of patience. That is where we can help. We have been in this business for quite some time now. We are experts in selling properties in Georgia. Not only we buy your house in Cash, we will also help you with the moving expenses once you let us buy your house from you.
We get that you might be worried with so many things. With things such as having to deal with selfish buyers who will take advantage of your present situation. Greedy realtors that might encourage you to sell your house at an unreasonable price due to its shape and condition only to use to better negotiate with a potential buyer as a leverage. If you are in a hurry to sell your property talk to us and let us help you solve all your real estate problems.
Whatever situation you may be facing right now, if you are looking to sell your house fast and quick, never hesitate and give us a call. We are here to help you with all your real estate problems. Our expert staff will make sure to assist in selling your house every step of the way. Trust us and we will offer you a fair price for your property. Act now and save yourself from stress in dealing with your property. Please take time and fill out the form above or call us at our phone number (866)-350-6769 to get started.
Where to Begin In Selling Your Home
It is understandable that you might not even have any idea where to begin with when it comes to selling your house. For most people, they don't even have any experience in real estate. Expect us to help you throughout the entire selling and moving process. We are not only after making a profit from you but we want what's best for you.
We know that you might have been dealing with financial difficulty for some time now and all you want is to find a solution for it. Our main objective is to solve all your real estate problems fast and offer you a fair price for you property so you can focus on your life ahead. Call us now and lets get started in solving your problems together. Our phone number is (866)-350-6769 You can count on us.
Acquired Inheritance That You Don't Want to Keep
Inheriting a property can sometimes be a headache. You suddenly have to deal with the maintenance and the taxes that comes with it. If you don't really intend to keep the property for yourself, might as well sell it fast so you can get quick cash and stop thinking about how you can keep up with the payments for the house.
Are You On The Brink of Foreclosure?
You should avoid foreclosures like the plague! That is our number one advice. It stains your financial future for a minimum of seven years plus it bars you from getting a new home anytime soon. If you are on the brink of foreclosure in Georgia — call us now. We can help.
We Buy Homes in Georgia
Our years of experience and awards are witnesses to the roster of happy clients that we have worked with. We make sure that whatever life situation you are facing right now which has caused you to sell, is addressed by unloading your property. It is not easy selling a home, especially one where you have spent almost your entire life building. So get access to our financial and legal advisers who can help you explore your options . Drop us a note below:
Too Much Debt and Needs Cash Asap
Now might be the best time to sell your house if you are in too much debt. Not only is it stressful to deal with debt collectors and all of the harassing phone calls, it can also affect your ability to perform well at work. Many property owners all over the US are stuck with over-inflated mortgages and unbelievable interest rates that it seems impossible to take. If you are behind on bills and payments, or are in danger of a foreclosure, now is the best time to call us. We can help provide a solution to your financial needs.
The state of Georgia…
The State of Georgia has a growing population currently standing at 10,214,860 people. Selling your house is the perfect opportunity for you right now.
People in Georgia have been selling there home since its received statehood in 1788.
The capital of Georgia is currently in Atlanta, where the lawmakers are always trying to pass new laws in congress to save you money on your taxes when you sell your home.
People have been selling there home here since 1868. When Atlanta has been the capital of Georgia Since 1868.
There are so many houses in Georgia for sale. The size of Georgia is 131.7 square miles.
Selling a house starts with a purchase agreement between the buyer and seller. The Official residential purchase agreement for Georgia can be found on each states realtor board page.
The official site for Georgia can be found here, Georgia.
More Information on the demographics for Georgia can be found on the City Page of Georgia.