Managing your Emergency Financial Situation:
In case of emergency or if you are in a serious financial situation and you don't have any other choice but to sell you home, we are here to make sure that you will get the most cash out of your property. And yes we can do it fast, quick and hassle free.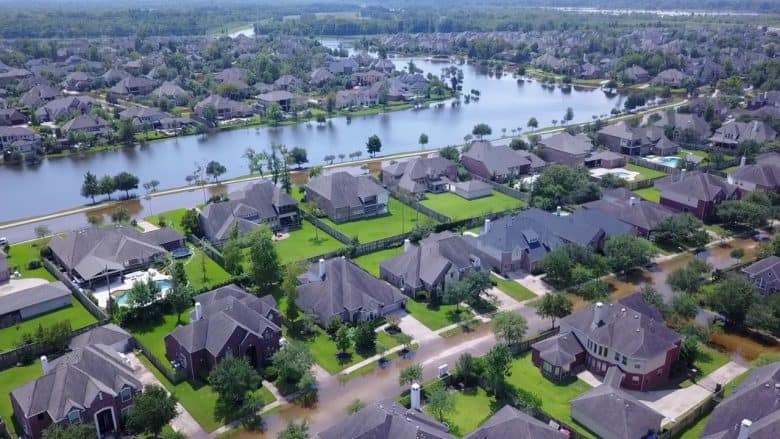 Can't Wait any Longer in Selling Your House in Plantation?
Publish an MLS Listing
Wait for potential buyers
Under go price negotiation with the buyer
Wait for the house's inspection reports
Repair any violations as a result of the report
Wait for the estoppel letter and title search
Wait for the bank's financing approval
Get a closing date scheduled after talking with the title company
Work out any unexpected scenarios that might come up on or before the closing date
It can take weeks, months and sometimes even years before you are able to sell your house . This is the area where we can assist you. We will buy your house directly, eliminating commission expenses that you will have to pay to a realtor . You will be able to avoid paying expensive repair bills as we will be buying your house As-Is. This is on a cash basis meaning you don't have to go and wait for the bank. Homeowners across the United States come to us so the we can buy their properties fast. Here are the most common reasons as to why homeowners come to us.
And that's not all why you should use us!
You get to choose the date you move out.
We buy any type of property! Houses, condos, townhomes and at any price range!
We offer a creative real estate solution for even the most complex problems! inherited property, probate, distressed homes, foreclosure, homes with fines and liens, upside down and more!
We are extremely competent when it comes to inherited properties! We can also take care of the probate process for you!
We are connected with moving companies in case you need to relocate.
Have a home in Plantation? Need to sell fast?
We understand what fair price means to home owners and what factors can stop them from grabbing an offer. Pressure from creditors is one factor that affects this decision. So, regardless of your home's condition, we are here to help you find relief from your debt. We offer a cash payment, and a smooth processing to help you turn your financial future around.
That is where you can count on us. We will buy your house directly on the spot. No need to pay any commissions. We buy your house As-Is, so there is no need to deal with expensive and time consuming repairs. We buy it in cash so you don't have to wait for any bank approvals. It is fast, quick and most of all hassle-free.
People all over the US come to us when they need to sell their houses fast and quick. Here are some of the most common reasons they come to us:
Should you Sell your house first before you move?
Before you pop your home on the market and move across the country, there is a lot of paperwork that needs to be done. However, if you're struggling to offload your property to fund your relocation overseas, we are here to help you speed up the process. So that perhaps you can have your cash and be safely ensconced in your new pad
Sell Your Home Before You Move
The movers are here. You are moving to a new home in another part of the country. But you still haven't sold your old house at Plantation? We've got you covered! We know all about the headaches of micromanaging the selling of your home while living elsewhere. We can help you get things going and guide you in the right direction. This way, you'd have sold your house and have cash on hand even before moving out.
We Know All About House Selling Process in Plantation
We want to be able to sell your house in the shortest time possible because we understand that this is what you need. If you are relocating somewhere or if you have a debt or mortgage to pay off, time is definitely of the essence. That's why we are here to help you with what you are going through. We understand you, and we understand the process. Therefore, we can definitely help you better. We can buy your house in cash for a fair price, to help you through tough times.
We Can Help
Selling your home in Florida is not a piece of cake. If you have tried listing your home with no luck then call us. We guarantee fast and smooth cash sale transaction for all types of homes. We also offer a no-commitment consultation so check us out today. Drop us a note here or give us a ring at (866)-350-6769.
The state of Florida…
The State of Florida has a growing population currently standing at 20,271,272 people. Selling your house is the perfect opportunity for you right now.
People in Florida have been selling there home since its received statehood in 1845.
The capital of Florida is currently in Tallahassee, where the lawmakers are always trying to pass new laws in congress to save you money on your taxes when you sell your home.
People have been selling there home here since 1824. When Tallahassee has been the capital of Florida Since 1824.
There are so many houses in Florida for sale. The size of Florida is 95.7 square miles.
Selling a house starts with a purchase agreement between the buyer and seller. The Official residential purchase agreement for Florida can be found on each states realtor board page.
The official site for Florida can be found here, Florida.
More Information on the demographics for Florida can be found on the City Page of Florida.
The city of Plantation…
Plantation is based out of Broward County.
The official site for Plantation can be found here, Plantation.
More Information on the demographics for Plantation can be found on the City Page of Plantation.
Plantation is in the following zipcodes: 33322, 33323, 33324, 33325, 33317, 33313
Plantation is located at 26.1260 latitude and -80.2617 longitude.
Other cities in Broward County we buy in are the following: Parkland, Fort Lauderdale, Cooper City