We Can Help
The sale of a home is one big project that you'll have to use careful planning and thinking. Spare yourself the additional risk and undue stress– call us. We can take care of everything for you.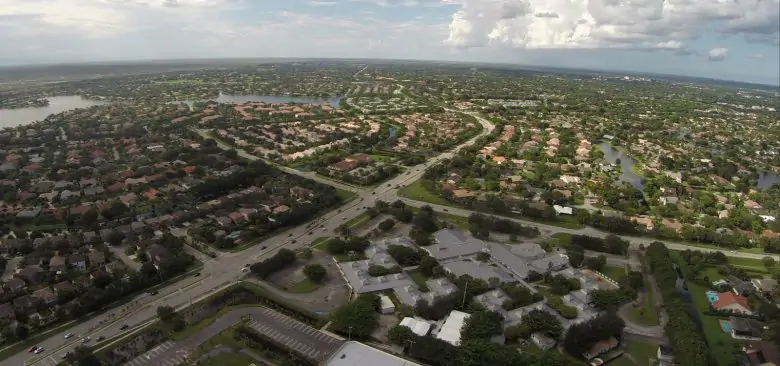 Legal Issues
Even if your house is in great shape and doesn't require any repairs doesn't make it easy for you to sell. Your house might be plagued with many legal encumbrances that requires attention before you can even consider selling it. Dealing with legal issues can be stressful and oftentimes requires a lot of time. If you come to us, expect us to take care of all the legal issues that comes with selling your property. We have experts that can deal with code violations, past due taxes, liens, open permits, etc. so you can finally get rid of your property once and for all.
Feel free to contact us for any question regarding:
The process of offering you a cash offer.
How we help homeowners prevent foreclosure in Coral Springs.
Our company and the way we conduct our business.
Any type of question you have that hasn't been answered yet.
We Are Acknowledged Home Buyers in Coral Springs
More often than not, selling a house is like having an annoying object hanging above your head. You just want to get rid of it as soon as you can, in any way possible. And this is the precious moment that predators wait for. They are looking for opportunities to convince you to lower the price of your house, any way possible. You have to be aware of this. Don't be a victim. We are here to help you. We will walk you through the right process and help you assess your house for the right price. And we will help you sell your house in cash, at the right price.
We Can Help You
We buy homes in Florida and our roster of satisfied clients can attest to the efficient and fast sale of their homes. Give us a call at (866)-350-6769 so we can discuss how you can make the most out of your time and money.
We Can Make Things Better
If you are selling your home in Florida for the first time (or not), then it will give you an idea of all the legal requirements and documents that you need to complete in order to be able to transfer your property through a sale.
We can help you muddle your way through the procedures and jargon or better yet, let us worry of the stress and complexities while you plan your fresh start.
Just drop us a note using our contact form and one of our experts will call you back or you can call us now at (866)-350-6769.
Protect Your Financial Future
Are you stressed out over an impending foreclosure ? Have you exhausted all possible avenues to stop it? The solution is here. We can help you move on from foreclosure and stop it from wrecking havoc on you financial records. If you are facing foreclosure in Florida, speak to our experts on how selling your home can benefit you.
Manage Your House Selling Before Moving
If you're one of those people who found better opportunities and greener pasture in another part of the country, you will probably want to sell your house right away. If your house is not left in anyone's care, it is unprotected from natural and human elements that may deteriorate the quality of your house. Don't let that happen to your house. Sell your house in Coral Springs before you relocate. We are here to help you do just that.
It's not easy to manage the sale of your house when you are miles away from where it is actually located. Buyers would want to visit and look at the house but it will be hard for you to do this when you have already relocated. And there is paperwork that needs to be done in the city where your house is located. So, it is always wise to sell your house before you move. Not only will you have peace of mind, you will also have cash in your pocket as you move along.
No Need to Stage Your House to Have it Sold
There are people who would spend extra just to make sure that their houses "looks its best" when potential buyers are touring your house. However, it's to no avail. Not only are you spending extra money without being sure that the house will sell, you are also wasting time and effort doing it. We have a better way for you. You can save up all those money. All you need is a clean and proper house, and we will do the rest of the work for you.
The state of Florida…
The State of Florida has a growing population currently standing at 20,271,272 people. Selling your house is the perfect opportunity for you right now.
People in Florida have been selling there home since its received statehood in 1845.
The capital of Florida is currently in Tallahassee, where the lawmakers are always trying to pass new laws in congress to save you money on your taxes when you sell your home.
People have been selling there home here since 1824. When Tallahassee has been the capital of Florida Since 1824.
There are so many houses in Florida for sale. The size of Florida is 95.7 square miles.
Selling a house starts with a purchase agreement between the buyer and seller. The Official residential purchase agreement for Florida can be found on each states realtor board page.
The official site for Florida can be found here, Florida.
More Information on the demographics for Florida can be found on the City Page of Florida.
The city of Coral Springs…
Coral Springs is based out of Broward County.
The official site for Coral Springs can be found here, Coral Springs.
More Information on the demographics for Coral Springs can be found on the City Page of Coral Springs.
Coral Springs is in the following zipcodes: 33071, 33076, 33065, 33067
Coral Springs is located at 26.2702 latitude and -80.2593 longitude.
Other cities in Broward County we buy in are the following: Oakland Park, Southwest Ranches, North Lauderdale