Looking to Sell Your house in Clearwater ASAP?
If you deal with us, we can buy your house directly, As-Is, for cash and most importantly hassle-free. No need to pay for commission as you will if you deal with a realtor , no need to spend money for repairs and home improvements and no need to wait for any bank approval. We offer fast and simple solution for you.
Property owners all over the country come to us if they have to sell their property quick. For whatever the reasons may be, we are the right people you need to talk to when it comes to your real estate problem.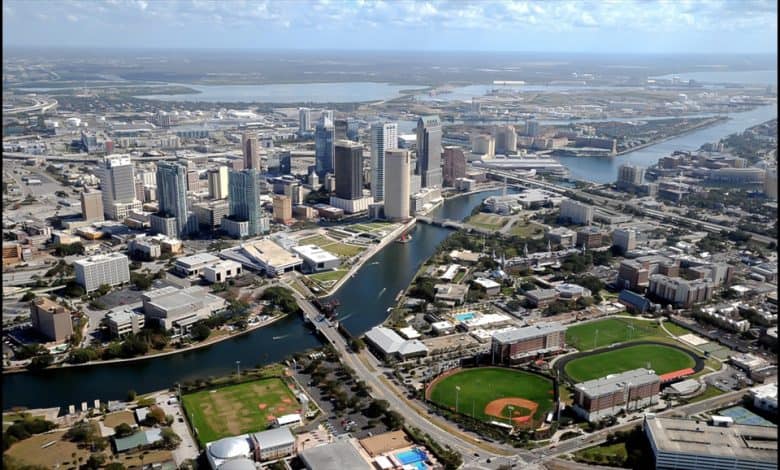 We Specialize in Buying Houses in Clearwater
Are you trying to move out and move on? Oftentimes, this is the reason why people sell their house. They either want to pursue a better life outside the city or state or they want to forget something that is associated with that place. We are here to help you move on and onward to the next phase of your life. We will help you sell your house in cash, in the shortest possible time, so that you can move on with your life and face a brighter future.
Why Homeowners choose to work with us?
We are able to give a cash advance of up to $10,000 before closing.
We are known to provide a smooth transaction and easy process.
Our dedicated team closed over 750 transaction since 2010.
We donate 10% of our profits to charity.
You Need to Sell Your House Before You Move
There are so many reason to move out of the country. It could be that you found a better job or you need to take care of a loved one. Regardless of the reason, we are here to help you sell your Clearwater house in the quickest time possible before you leave. We will make sure that your house is sold at a fair price and that you will have cash on hand as you move on to the next chapter of your life.
We can help you
Selling a home in Floridais never easy. Each process can feel like a nightmare you just cannot wake from. Aside from lots of paper works. You'll meet lot of strangers that pour in and out of your home to view it. The stress from selling a home can be monumental. Let us turn that nightmare into a dream!
We understand all of your reasons in selling your home and we are here to help. Just give us a call at (866)-350-6769, and be ready to start.
You can expect outstanding support and communication as well as expert understanding of the home selling and buying process.
We have helped thousands of homeowners sell their home with a fast, easy, and stress-free process.
Legal Issues
Even if your house is in great shape and doesn't require any repairs doesn't make it easy for you to sell. Your house might be plagued with many legal encumbrances that requires attention before you can even consider selling it. Dealing with legal issues can be stressful and oftentimes requires a lot of time. If you come to us, expect us to take care of all the legal issues that comes with selling your property. We have experts that can deal with code violations, past due taxes, liens, open permits, etc. so you can finally get rid of your property once and for all.
We Are Ready to Help
We want to help you as soon as we can. That is why we want you to call us as soon as possible so we can help with what you need right away, and so that we can buy your house at the best price, in the fastest time possible. We know that time is of the essence for you, and we definitely want to help you deal with whatever challenges you are facing, or whatever move you are making which leads you to the decision of selling your house. And we will do all our consultations for free – completely no extra charges or fees. So call us now at (866)-350-6769, and we are always ready to help you.
Moving? Sell Your Home
If you are about to go on a journey for a new start then call us. We can take your property in Clearwater off your hands so you don't worry about it while you are planning your new beginning. Get your money even before you move out.
Looking for a Quick Cash Transaction for your Home?
Each room in your Clearwater home holds a precious memory. What if one day you wake up and find yourself forced to sell it? We understand how difficult it could be. So why endure any delays and any unnecessary stress with traditional realtors? Call us so we can make this as quick as possible.
We ensure that our clients receive top quality and efficient service. If you need your home sold efficiently then call us. We make fast home sales possible in Clearwater.
The state of Florida…
The State of Florida has a growing population currently standing at 20,271,272 people. Selling your house is the perfect opportunity for you right now.
People in Florida have been selling there home since its received statehood in 1845.
The capital of Florida is currently in Tallahassee, where the lawmakers are always trying to pass new laws in congress to save you money on your taxes when you sell your home.
People have been selling there home here since 1824. When Tallahassee has been the capital of Florida Since 1824.
There are so many houses in Florida for sale. The size of Florida is 95.7 square miles.
Selling a house starts with a purchase agreement between the buyer and seller. The Official residential purchase agreement for Florida can be found on each states realtor board page.
The official site for Florida can be found here, Florida.
More Information on the demographics for Florida can be found on the City Page of Florida.
The city of Clearwater…
Clearwater is based out of Pinellas County.
The official site for Clearwater can be found here, Clearwater.
More Information on the demographics for Clearwater can be found on the City Page of Clearwater.
Clearwater is in the following zipcodes: 33759, 33756, 33755, 33763, 33761, 33767, 33764, 33765, 33757, 33758, 33766, 33769
Clearwater is located at 27.9787 latitude and -82.7623 longitude.
Other cities in Pinellas County we buy in are the following: Saint Petersburg, Largo, Dunedin