Can't Wait any Longer in Selling Your House in Florida?
"It might take you longer if you get a typical real estate agent mainly because he will do the following:
Prepare and market the house through MLS
Wait for potential buyers to notice your house
Negotiate with potential buyers back and forth until both parties agree on the price
House will undergo inspection report
Get Home Repairs
Wait for title search and estoppels letter
Wait for bank approvals
Wait and decide on a closing date with the title company
Deal with any other situations that may arise during the sale
This process may take months to complete while all you just wanted is to SELL YOUR HOME"
Think "Future"
We include relocation assistance, credit, and legal advise as part of our service in assisting families secure a stable financial future. After all, the best advertisement is word-of-mouth from a satisfied client.
If you plan to Sell through a traditional real estate agent it will eat much of your time simply because the real estate agents needs to:
List the house in the MLS.
Wait for potential buyers to notice your house.
Negotiate with potential buyers back and forth until both parties agree on the price.
Wait for inspection reports.
Address all the findings found from the inspection.
Wait for title search and estoppels letter.
Wait for bank to approve financing.
Wait and decide on a closing date with the title company.
Deal with any other situations that may arise during the sale.
What We Can Do For you
Considering to sell your house can be quite bothersome and stressful especially if this is your first time and if you don't have any idea where to start. We have been in this business for some time now. Trust us, and we will help you go through the entire selling process every step of the way.
We understand that you might be concerned with a lot of things. Things such as you don't want be deal with selfish buyers and greedy realtors that only wants to take advantage of your situation. Real estate agents might persuade you to sell your house which maybe in a bad shape at a lower price because they will use it as a leverage when they negotiate with potential buyers. Don't fall victim to them.
If your main goal is to sell your house quickly and easily, give us a call. Our main priority is to help you with all your real estate problems in the fastest time possible. Don't fall victim to greedy buyers and selfish real estate agents that will take advantage of your situation. Give us the chance to take that burden away from you so that you can focus on more important things in life. Act now before the situation becomes out of hand. Give us a call at (866)-350-6769 or fill out the form above so we can get this started.
Don't Have an idea What to Do with an Old Property
If you are looking to leave your Florida home and go elsewhere due to better job opportunity or personal reasons such as wanting to live near your family and friends, it might not be a good idea to leave your home and allow it to deteriorate while property taxes and other expenses accumulate. It might be better to let it go and get something out of it.
Delete Foreclosure from Your Vocabulary
If you are about to be foreclosed on in Florida call us right away. The word itself is a warning on its own: "closing out your future", and this is in literal terms. Once you have foreclosure on your records then you can not get financial loans or even credit cards in your name. Dial (866)-350-6769 so we can discuss how to prevent this from happening.
Division of Asset During Divorce
We believe that divorce could be one of the most painful experiences in life. People don't get married expecting that one day they will end up having to go through the process of separating. You've been together for a long time and you have built a life together, including owning a house together. For anyone going through divorce, selling your house is one of the agonizing process to go through. This is why, selling your house shouldn't be a reason to prolong the division of assets. The faster you can sell the house, the easier it will be for the both parties. This is why we are here to help you. We specialize in selling houses quickly and for a fair price. We make sure that you are not going to be a victim of down pricing and deceptive lenders trying to get your house for a very small price. You are going through so much, don't be a victim any more. Let us help you.
Publish an MLS Listing
Wait for potential buyers
Under go price negotiation with the buyer
Wait for the house's inspection reports
Repair any violations as a result of the report
Wait for the estoppel letter and title search
Wait for the bank's financing approval
Get a closing date scheduled after talking with the title company
Work out any unexpected scenarios that might come up on or before the closing date
It can take weeks, months and sometimes even years before you are able to sell your house. This is the area where we can assist you. We will buy your house directly, eliminating commission expenses that you will have to pay to a realtor. You will be able to avoid paying expensive repair bills as we will be buying your house As-Is. This is on a cash basis meaning you don't have to go and wait for the bank. Homeowners across the United States come to us so the we can buy their properties fast. Here are the most common reasons as to why homeowners come to us.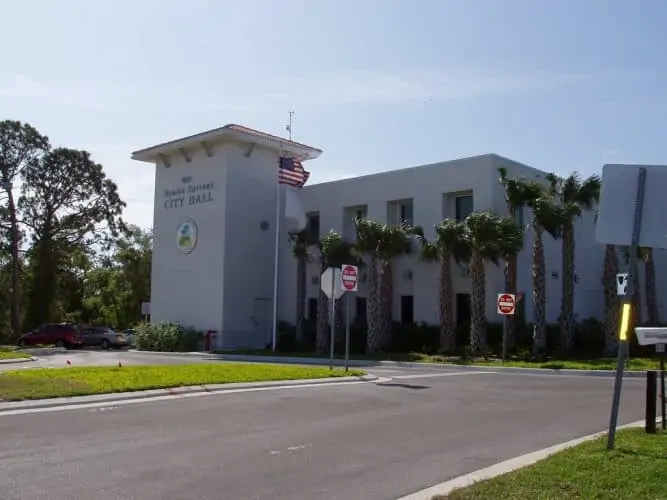 Inherited a Property You Don't Really Need
Did you just inherit a property from someone who just passed away? Selling a property when the owner has already passed is not as simple as if the owner is still alive. If you don't have any intentions of keeping that property you might as well sell it and get cash quickly. We have experts who can help you speed up the probate process in Florida so you can sell your house fast and save yourself from dealing with costly maintenance expenses and legal fees that might pile up in time.
Are You Looking To Save Time?
We have been able to help countless of homeowners that needs to sell there house fast for a reasonable price.
The state of Florida…
The State of Florida has a growing population currently standing at 20,271,272 people. Selling your house is the perfect opportunity for you right now.
People in Florida have been selling there home since its received statehood in 1845.
The capital of Florida is currently in Tallahassee, where the lawmakers are always trying to pass new laws in congress to save you money on your taxes when you sell your home.
People have been selling there home here since 1824. When Tallahassee has been the capital of Florida Since 1824.
There are so many houses in Florida for sale. The size of Florida is 95.7 square miles.
Selling a house starts with a purchase agreement between the buyer and seller. The Official residential purchase agreement for Florida can be found on each states realtor board page.
The official site for Florida can be found here, Florida.
More Information on the demographics for Florida can be found on the City Page of Florida.