We Buy Houses in Fontana
We have made it our mission to help homeowners sell their houses quickly in California. For years now, we have been assisting homeowners like you find the perfect option to get a fair price and the fastest way to get their houses sold. And we want to do it for you as well. We want to help you sell your house fast and easy so you can get on with the next chapter of your life, as soon as possible.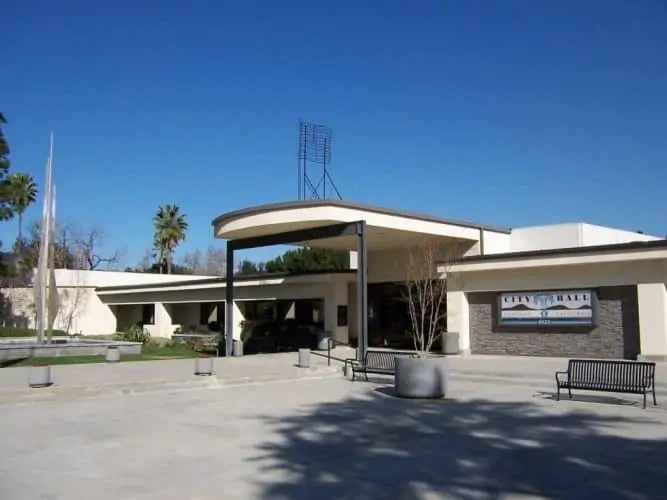 Move Out After You Sold Your House
The reasons for selling your house may vary from one owner to another. Most of the lucky ones are those who are moving out to another city or state for greener pasture there. Nevertheless, it doesn't make the selling process easier. Because they are in a hurry to leave, most owners prefer to move out of the house before it's sold. This makes the house vulnerable to different elements that may degrade its condition. You shouldn't allow that to happen. And we are here to help you sell your house before you move out.
It's harder to do transactions when you're miles away from the house that you're trying to sell. You mind end up spending more than what you're selling it for. We won't let that happen. We won't just sit around looking at you doing the hard work. We want to help you shorten the process so that in a matter of days, you will have cash in your hands and your house will be completely safe and protected.
Eversince we established our company in 2010, we have bought over 750 houses.
We are local and you'll get to meet us in person.
We Pay cash for all the properties we buy and we always buy AS-IS.
We can close fast, and on your terms!
We never backout of our offers.
People in Fontana have found out that we are the fastest, most reputible company in the area!
We Are Top Home Buyers in Fontana
If life throws you a curved ball, don't add to your stress with the delays and complex procedures of selling through traditional realtors . Our company can help you quickly and efficiently. No need for waiting. Call us at (866)-350-6769.
We Specialize in Buying Houses in Fontana
You may be dealing with different issues right now. The decision to sell your house might have not come easily and you might have been pushed into a situation where you have to do it. We understand that. And therefore, we want to make things easier for you. Our specialization is in dealing with the process of selling houses and to make it easier for homeowners. We assess your property, and in a matter of days, we will be able to buy your house in cash, for a fair price, because we know that you value your house as much as you value an old friend. We don't want you to be a victim of the deceptive tactics of money lenders, trying to rip you off the value of your house. Don't let that happen.
Need to Relocate and Don't Have an Idea What To Do With an Old Property
Have you decided to move out of your Fontana home? Have you considered what to do with your old property? If you have decided to move out, it might not be a great idea to leave your house behind and allow it to deteriorate while you still have to deal with its property tax. The best thing you can do is to let it go and get quick cash in return so you have something to use on your next home.
Sell Before You Move
The crime rates against properties have increased. Don't leave your home unattended if you are moving out of state. Why don't you consider selling it?
A burglary incident or vandalism can lower the value of your home and adds to the negative statistics in your neighborhood. Don't let your home in Fontana be a victim . Call us.
We Buy Homes in Fontana
We help homeowners in Fontana, move on with their lives. If you are gong through a financially distressing event: divorce , bad debts, illness or death in the family, then we can help you find a solution. We provide cash offers for any type of home no matter what condition it is in.
Take control of your situation. We include credit and legal counseling as well as relocation assistance. No matter how bad things may seem, let us help you gain a stable footing.
Are You Moving Out and Selling Your House?
Once you've moved out of the state or the even the country, it will now be difficult for you to manage to sell your house. This is why we will help you sell your house before you leave the state. Our services include doing all the paperwork for you quickly. Once all paperwork is done, this will easily complete the sale, and you will have cash in hand to assist you with your move.
Dealing with divorce is already a painful process in itself. Handling assets division after divorce is like putting salt on a fresh wound. It's not easy, and we understand. In those situations, you can ask for our help in managing the process on how to divide your assets between you and your former partner. We will help you sell your home, to get over all the painful memories, leaving you with cash in hand that will help you move on for a better future.
The state of California…
The State of California has a growing population currently standing at 39,144,818 people. Selling your house is the perfect opportunity for you right now.
People in California have been selling there home since its received statehood in 1850.
The capital of California is currently in Sacramento, where the lawmakers are always trying to pass new laws in congress to save you money on your taxes when you sell your home.
People have been selling there home here since 1854. When Sacramento has been the capital of California Since 1854.
There are so many houses in California for sale. The size of California is 97.2 square miles.
Selling a house starts with a purchase agreement between the buyer and seller. The Official residential purchase agreement for California can be found on each states realtor board page.
The official site for California can be found here, California.
More Information on the demographics for California can be found on the City Page of California.
The city of Fontana…
Fontana is based out of San Bernardino County.
The official site for Fontana can be found here, Fontana.
More Information on the demographics for Fontana can be found on the City Page of Fontana.
Fontana is in the following zipcodes: 92335, 92336, 92337, 92331, 92334, 92402
Fontana is located at 34.0967 latitude and -117.4599 longitude.