Stop Foreclosure
Foreclosure is the stamp of financial ruin which follows its victims around for the next seven years of their lives. You don't deserve that, and your family definitely does not need to suffer the effects of foreclosure. So, if you are facing foreclosure in Fairfield, you can call us so we can help you settle your debts through quick home sale.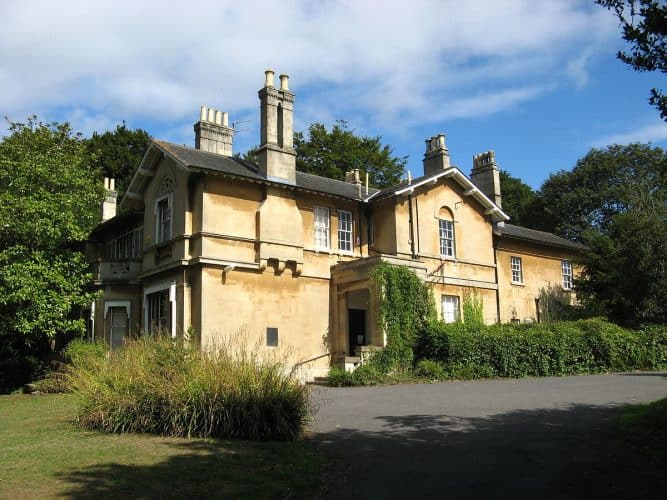 Moving Out and Moving On
When you move out of your house for a period longer than a year, you are leaving it without an owner. You might have thought of renting it to other people, but who would manage your property like their own? Surely, you had thought long and hard about what to do with your orphaned property. We can help. Consider selling so you don't have to maintain two properties at the same time. Also, this will save you the worries of having to maintain your utility services as well as checking in regularly. Move out and move on. We offer fast tracked processing to make sure you have your cash before you leave.
Selling a house the traditional way isn't neccesary for everyone. Working with us you are not required to:
Do any repairs or clean ups.
Waste a lot of time finding a good real estate agent that can actually sell your house fast.
Sign a long term contract that binds you with a real estate agent.
Deal with any paperwork and showings.
Looking to Sell Your Fairfield Home Quick?
Selling your house can sometimes be difficult especially if you have fond memories about it. It has that certain sentimental value to you that sometimes it feels hard to let go. But consider this, if you are facing financial difficulty and you've tried to look for other financial assistance but had no luck, maybe its time to reevaluate your current situation. We are here to assist your every step of the way.
When you decide to sell your Fairfield home with us, we will buy it cash from you. There is no need to pay for any commission that you might have to deal with if you go with a traditional realtor . We will take care of everything for you through out the entire selling process.
Many homeowners all over the US come to us if they are in a hurry in selling their house. Some of the most common reason include:
Stop Foreclosure Before It Happens
Foreclosure is your worst nightmare. Nobody walks away unscathed. That is unless you take action before it happens to you. The truth is foreclosure doesn't stop with the bank taking away your home– it will not stop hounding for the seven years. And would you risk your family's future? Call us so we can help you.
You Need to Sell Your House Before You Move
There are so many reason to move out of the country. It could be that you found a better job or you need to take care of a loved one. Regardless of the reason, we are here to help you sell your Fairfield house in the quickest time possible before you leave. We will make sure that your house is sold at a fair price and that you will have cash on hand as you move on to the next chapter of your life.
Fast and Dependable
You will be amazed at how fast we can solve your problems. We are not only experienced home buyers in California but we will see to it that the entire process will run as smooth and as fast as possible for you. Not only that, we can also provide you with other solutions if you decide to keep you house.
Can't Wait any Longer in Selling Your House in Fairfield?
Finding it difficult selling your house? Reasons such as being attached and emotionally connected to the house due to sentimental reasons. No matter what the reason maybe. No matter how hard and difficult it is. You need to know and see what is best for you.
It may be very difficult to sell your cherished home. There are a lot of people from all over the United States that are dealing with the same situation as you are who learned that having to sell their house is the best way to breakout from this problematic circumstances. You are not alone. This is when we come in and help you get through the process of selling your house. Hiring a traditional realtor might take more of your time because the realtor will do the following:
We Can Sell Your House Quickly in Fairfield, California
There are certain situations that will push us to make life-changing decisions like selling your house. It could be that you are facing foreclosure, have unpaid debts, or you are moving to new location. Whatever the circumstances are, it doesn't make selling your house any easier. We want to make this journey a little less rough for you. And we will provide with all the necessary tools needed to sell your house quickly.
The state of California…
The State of California has a growing population currently standing at 39,144,818 people. Selling your house is the perfect opportunity for you right now.
People in California have been selling there home since its received statehood in 1850.
The capital of California is currently in Sacramento, where the lawmakers are always trying to pass new laws in congress to save you money on your taxes when you sell your home.
People have been selling there home here since 1854. When Sacramento has been the capital of California Since 1854.
There are so many houses in California for sale. The size of California is 97.2 square miles.
Selling a house starts with a purchase agreement between the buyer and seller. The Official residential purchase agreement for California can be found on each states realtor board page.
The official site for California can be found here, California.
More Information on the demographics for California can be found on the City Page of California.
The city of Fairfield…
Fairfield is based out of Solano County.
The official site for Fairfield can be found here, Fairfield.
More Information on the demographics for Fairfield can be found on the City Page of Fairfield.
Fairfield is in the following zipcodes: 94534, 94535, 94533, 94585
Fairfield is located at 38.2593 latitude and -122.0319 longitude.