Whatever Your Reason is We Are Here to Help
We know that your property is important for you and we understand that you are selling your house in Texarkana for a reason. And we want you to know that whatever the reason is, we are here to help .
You might be under a huge amount of debt right now, or you are in an unfortunate circumstance. One cannot anticipate everything that will happen in our lives. And we understand. This is why we are here to give you more fair options in selling your house. We want to help you get through whatever you're going through.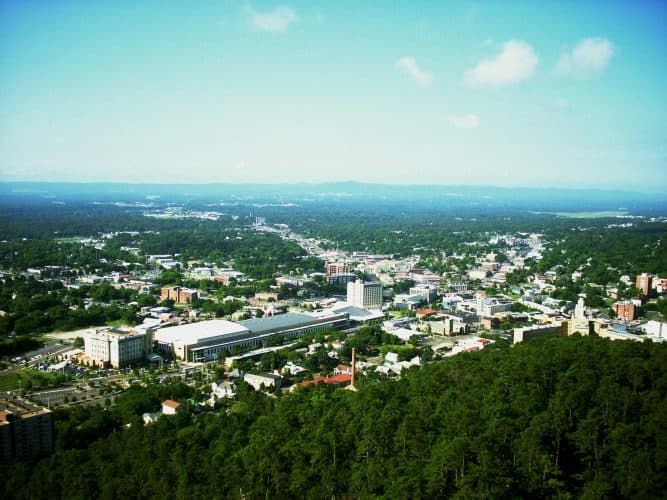 This is What We Do
We get it, going through the entire selling process of a house can be too overwhelming especially if you don't have any experience in real estate. No need to worry as we have experienced and professional staff ready to help you from beginning to end. We can also help you with your moving expenses if you choose to sell your house to us.
Are you on the process of moving out and selling your house? We can help you. We offer services that will provide you with enough knowledge in the process of selling your house. We also offer cash for your house that will help you in your move.
Selling a house is definitely not an easy task. And we understand that you are worried about everything going wrong. We know that you decided to sell your house for unavoidable circumstances and we want to help you. We don't want you to end up down pricing your precious home just to be able to sell it. We offer to buy your house in cash, on a fair price based on the assessment that we make. This way, you get the money that you need and you get out of the situation you are in, on the soonest time possible.
If you plan to Sell through a traditional real estate agent it will eat much of your time simply because the real estate agents needs to:
List the house in the MLS.
Wait for potential buyers to notice your house.
Negotiate with potential buyers back and forth until both parties agree on the price.
Wait for inspection reports.
Address all the findings found from the inspection.
Wait for title search and estoppels letter.
Wait for bank to approve financing.
Wait and decide on a closing date with the title company.
Deal with any other situations that may arise during the sale.
Move On Without Looking Back
When relocating to another city or state, we usually want to be able to completely move on without the need to go back and forth. The problem is, when you're a homeowner trying to sell your house in Texarkana, you can't help but worry about all the things that go along with selling your house, even if you are already living in a different place. Don't let that hinder you from moving on completely towards your new life. We can help you. Through our services, we will be able to help you sell your house as quickly as possible, and have cash in hand, even before you move out of town. Call us now!
How We Can Help You
It is but natural that you are worried about many things when it comes to selling your beloved home. You might be worried as to how much time will it take for you to sell your house. Or if you'll get a fair price for your property. We get it. Give us a chance to offer you a fair and reasonable price for your house. If time is not on your side and you need to liquidate your home fast, let us take your property off your hands as quickly as possible so you can start planning your future ahead.
Don't be a victim. We are the right people to talk to when it comes to selling your house fast. If your situation gives you no other option but to sell your house then give us a call. Our main goal is to answer all your real estate problems in the fastest time possible. Don't give in to greedy buyers that may take advantage of your current situation by offering you an unrealistic price for you home or to selfish real estate agents who are only after getting a commission from you and don't really care if you get a fair price or not. Don't waste any more time. Our phone number is (866)-350-6769, feel free to call us now or fill out the form above so we can solve your problem today.
Are You On The Brink of Foreclosure?
You should avoid foreclosures like the plague! That is our number one advice. It stains your financial future for a minimum of seven years plus it bars you from getting a new home anytime soon. If you are on the brink of foreclosure in Arkansas — call us now. We can help.
Don't Have any idea what to do with an old house
Our main priority is to solve all your real estate problems the quickest time possible. If you are planning to move out of you Texarkana home, we can help you. Whatever reason you may have from your concern about the safety with in your neighborhood, or you may have been part of a messy divorce , living your house behind is never a good idea. It is still subject to deterioration over time and you will still need to deal with its maintenance cost and property taxes. Get something in return out of it and start your new life where you want to go.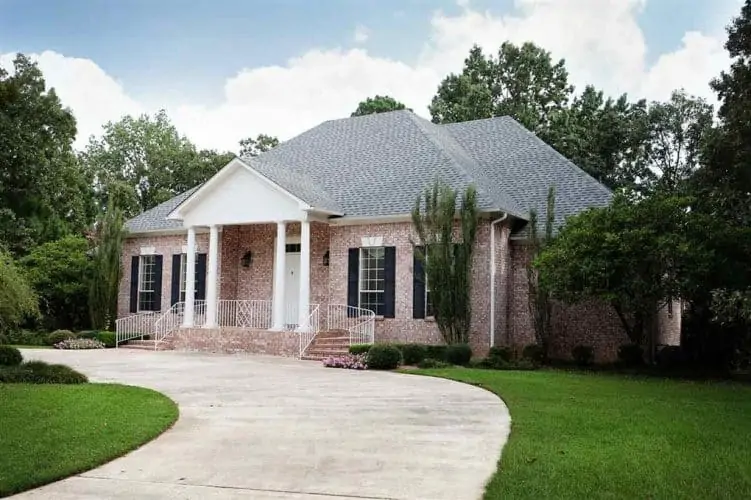 Overlooked Property
It can be hard to maintain a house especially if you are struggling and is living from paycheck to paycheck. If your home is in bad shape and needs major repairs , it may be difficult to find a potential buyer.
We will help you throughout the entire selling process the fastest way possible. If you are looking to sell your house fast and want to move on and continue with your life talk to us. We buy properties As-Is, so there is no need to think about the needed repairs or to deal before selling your house. We will take your house off your hands fast by offering your cash, so you can have one less thing to worry about.
Moving Out and Moving On?
We wish you all the best with your new journey. If you are moving out of state wouldn't it be great to be able to start fresh and stress free? We can help you do that. We offer quick cash offers for homeowners selling their properties in Texarkana. We can help you with yours too!
The state of Arkansas…
The State of Arkansas has a growing population currently standing at 2,978,204 people. Selling your house is the perfect opportunity for you right now.
People in Arkansas have been selling there home since its received statehood in 1836.
The capital of Arkansas is currently in Little Rock, where the lawmakers are always trying to pass new laws in congress to save you money on your taxes when you sell your home.
People have been selling there home here since 1821. When Little Rock has been the capital of Arkansas Since 1821.
There are so many houses in Arkansas for sale. The size of Arkansas is 116.2 square miles.
Selling a house starts with a purchase agreement between the buyer and seller. The Official residential purchase agreement for Arkansas can be found on each states realtor board page.
The official site for Arkansas can be found here, Arkansas.
More Information on the demographics for Arkansas can be found on the City Page of Arkansas.
The city of Texarkana…
Texarkana is based out of County.
The official site for Texarkana can be found here, Texarkana.
More Information on the demographics for Texarkana can be found on the City Page of Texarkana.
Texarkana is in the following zipcodes: 71854
Texarkana is located at 33.4365 latitude and -93.9961 longitude.
Other cities in County we buy in are the following: