Monthly Dues Piled Up and Need Cash Fast
When you are out of cash, you think the best way is to sell your home. Debt can be very stressful. A lot of individuals have mortgages that are priced so much more than the actual cost of their house. This is called an underwater mortgage . In these times, we can definitely help you. We will do our best to avoid your house from being foreclosed and you will be paid more money as possible.
Getting as much money as possible from your home is our top priority or if you need help in saving your home from foreclosure .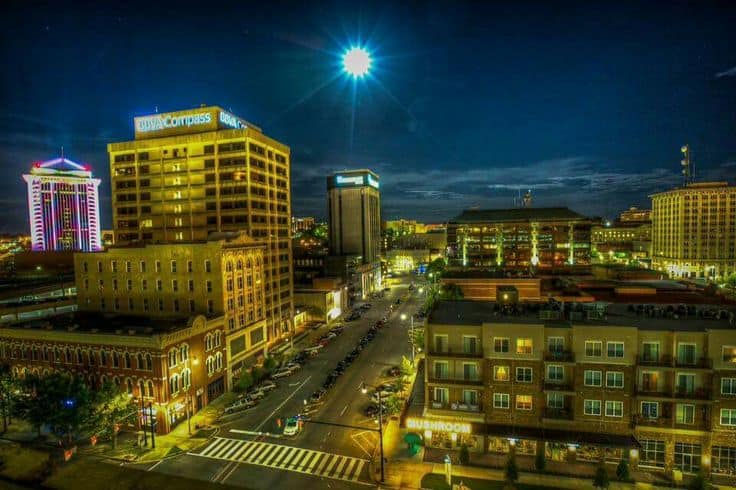 Legal Encumbrances
Selling your house can come with a lot of legal issues; from open permits, property liens, code violation, past-due taxes etc. With us you don't have to worry about dealing with any of this. We will be the one to deal with all the legal aspects that comes to selling your property.
So, How does the process work?
First provide us with the property address so we can start evaluating the area.
We'll schedule an appointment at your earliest convinience.
We will offer you a non-obligating Cash Offer.
If you accepted our offer we will buy your property for cash in as little as 7 days.
Moving Out and Moving On?
We wish you all the best with your new journey. If you are moving out of state wouldn't it be great to be able to start fresh and stress free? We can help you do that. We offer quick cash offers for homeowners selling their properties in Prattville. We can help you with yours too!
Stop Foreclosure on its Tracks
Don't let foreclosure ruin your financial future for the next seven years! It can stay on your record and hurt your prospects. This will tag you as a risk for banks and lending companies. When you do get a loan offer, you get exposed to predatory lending. In life, there is always an option. Sell your property to us and take control of your future.
We Can Help
Have you tried listing your home in Alabama? We understand how frustrating the process can be and how difficult it is to get a good buyer– so don't carry all these unnecessary stress, call us today.
Pre-empt Foreclosure AT ALL COSTS!
Is your home in Alabama on the brink of foreclosure? Now is a good time to call us and bring us in to help! Foreclosures are not as simple as handing the keys to the bank. It is the same as writing your future with a red ink. Foreclosure is a death sentence to your financial future. You can not purchase another home far at least five years and your credit will be clinging on to dear life for at least the next seven years. Who would want that? A simple phone call can save your financial future. Dial (866)-350-6769
Taking Care of Assets After Divorce
We can never tell when something unfortunate will happen in our lives. One of these moments is when you and your partner choose to part ways. The hardest thing to do in these situations is figuring out how to divide your assets, especially, your home. But no need to worry, we can help you with that. We will help you sell your house right away without too much hassle. We know that you want to be done with it as soon as possible, and we can do it for you.
Stop Foreclosure Before It Happens
Foreclosure is like a seven-year curse. Don't let this affect your or your family's future. If you let foreclosure happen to you in Prattville, you will be facing discrimination with regards to loan terms and other services that your family wants to have access to. This can affect even your children's prospects of acquiring favorable student loans in the future, that is if it falls within the seven-year period. Call us now so we can help you get out under a pending foreclosure by selling your home.
The state of Alabama…
The State of Alabama has a growing population currently standing at 4,858,979 people. Selling your house is the perfect opportunity for you right now.
People in Alabama have been selling there home since its received statehood in 1819.
The capital of Alabama is currently in Montgomery, where the lawmakers are always trying to pass new laws in congress to save you money on your taxes when you sell your home.
People have been selling there home here since 1846. When Montgomery has been the capital of Alabama Since 1846.
There are so many houses in Alabama for sale. The size of Alabama is 155.4 square miles.
Selling a house starts with a purchase agreement between the buyer and seller. The Official residential purchase agreement for Alabama can be found on each states realtor board page.
The official site for Alabama can be found here, Alabama.
More Information on the demographics for Alabama can be found on the City Page of Alabama.
The city of Prattville…
Prattville is based out of Autauga County.
The official site for Prattville can be found here, Prattville.
More Information on the demographics for Prattville can be found on the City Page of Prattville.
Prattville is in the following zipcodes: 36066, 36067, 36008, 36068
Prattville is located at 32.4602 latitude and -86.4595 longitude.
Other cities in Autauga County we buy in are the following: