We Make Things Better
Our company's objective is to help homeowners in dire need of financial assistance by helping them sell their home as quickly and as efficiently as possible. So, if you need funds, don't expose yourself to predatory lending or predatory business practices– call us today so we can help make things better.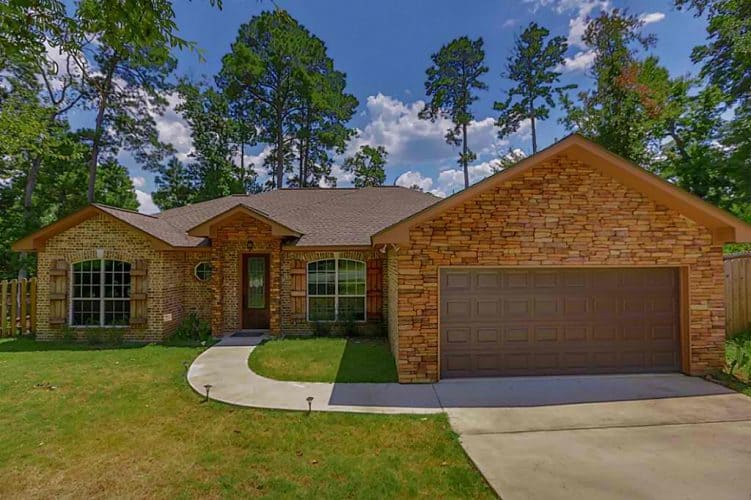 We Can Help You
You are going through a lot and we understand. People who sell their houses are usually in unfortunate circumstances that are unexpected. So we want to help you by providing professional guidance from our experts on how you can sell your house as fast as you need to.
Call us now at (866)-350-6769 and we will assist you without the need for any fees. It is a completely and totally free service that we provide. We will give you advice and answer your questions in selling your house in Huntsville/
So, How does the process work?
First provide us with the property address so we can start evaluating the area.
We'll schedule an appointment at your earliest convinience.
We will offer you a non-obligating Cash Offer.
If you accepted our offer we will buy your property for cash in as little as 7 days.
Are you in a Hurry to Sell Your House Fast in Huntsville?
If you come to us, we can buy your house directly, As-Is, for cash and most importantly hassle-free. No need to pay for commission as you will if you deal with a real estate agent , no need to spend anything for repairs and home improvements and no need to wait for bank approval for loan. We offer fast and simple solution for you.
Property owners all over the country goes to us if they need to sell their properties fast. Some of the most common reasons are:
Sell Out Before Moving Out
Nothing is constant but change, and when it happens to you, your capacity to adapt will only result to the degree of your success. Congratulations on that new job; or a new addition to the family– whatever good news (or bad news) that changes your situation then get ahead in life by making difficult choices. If you need more rooms or closer commute, call us so we can help you in selling your old home as quickly as possible.
Sell Your Home Hassle Free in Huntsville, AL
Have you seen the amount of paperwork involved in selling a home? Do not let this humongous pile of paper get in your way. We can lend you our expertise so you don't have to worry about the little things. Plus, we make sure that our transaction is transparent and fair every step of the way. If life throws you a curve-ball, we can help you swing at it.
In need of fast processing? Sell your home in Huntsville to us. We offer a smooth and quick transition from paperwork to cash in as little time as possible. Give us a ring and we can give you your solution.
Dividing Assets in Divorce
Nobody wins in a divorce , it is an option and chosen as "the lesser evil" for parties who find themselves chained to a bond that may no longer exist. Whatever the reason may be for your divorce, we can help you process a quick and efficient sale of your largest joint assets: your home. So if you are going through divorce in Alabama, we can help.
Moving Out? Sell Your Home to Us
Moving to another place would mean needing to prepare for a place to stay, food, and other family needs. So, don't just leave your old home unattended. Sell your home to us and get more leverage for your future plans.
Condition of the House is Too Bad that Makes It Difficult to Sell
Home repairs make the selling process a bit painful. You can get a home inspector and have the repairs done before selling it but that takes time and money. You don't have to worry about this. Let us buy your house as-is and we will take of it no matter what its condition is. We can certainly help you whether you'd like to have money fast, relocate or don't want to take care of the repairs.
Your home in Huntsville may be in a good condition but may have legal issues that should be dealt with first before selling it. When you sell your home to us, you don't have to face these anymore. We will be the one dealing with these for you.
The state of Alabama…
The State of Alabama has a growing population currently standing at 4,858,979 people. Selling your house is the perfect opportunity for you right now.
People in Alabama have been selling there home since its received statehood in 1819.
The capital of Alabama is currently in Montgomery, where the lawmakers are always trying to pass new laws in congress to save you money on your taxes when you sell your home.
People have been selling there home here since 1846. When Montgomery has been the capital of Alabama Since 1846.
There are so many houses in Alabama for sale. The size of Alabama is 155.4 square miles.
Selling a house starts with a purchase agreement between the buyer and seller. The Official residential purchase agreement for Alabama can be found on each states realtor board page.
The official site for Alabama can be found here, Alabama.
More Information on the demographics for Alabama can be found on the City Page of Alabama.
The city of Huntsville…
Huntsville is based out of Madison County.
The official site for Huntsville can be found here, Huntsville.
More Information on the demographics for Huntsville can be found on the City Page of Huntsville.
Huntsville is in the following zipcodes: 35801, 35803, 35802, 35805, 35806, 35741, 35824, 35763, 35757, 35756, 35810, 35811, 35816, 35896, 35767, 35804, 35807, 35809, 35812, 35813, 35814, 35815, 35893, 35894, 35895, 35897, 35898, 35899
Huntsville is located at 34.6990 latitude and -86.6412 longitude.
Other cities in Madison County we buy in are the following: Madison